'Marvel Vs. Capcom 4' To Be Announced This Weekend At PSX; Will Feature 'The Avengers' But Not 'X-Men'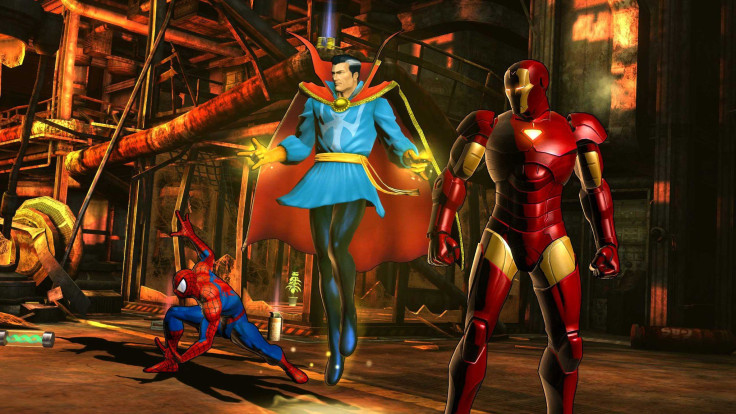 "Marvel Vs. Capcom 4" is said to be currently under development and will be released in 2017. But unlike its predecessors, it will be the first in the franchise that will not heavily feature characters from the "X-Men" comic books.
Capcom hasn't officially announced the game, but over the weekend a mysterious photo showing a logo for the number four popped up online. The photo included the Marvel, Capcom and PlayStation 4 logos and a 2017 release date. A NeoGAF user with the handle "Ryce" said in one forum thread that Capcom would unveil "Marvel Vs. Capcom 4" at Sony's PlayStation Experience (PSX) on Dec. 3.
Ryce may have given correct information about the announcement of the sequel as Polygon just reported the same thing earlier today. However, Polygon's report also included some details on the upcoming game's roster which might disappoint a lot of "X-Men" fans.
Sources told Polygon that "Marvel Vs. Capcom 4" will prominently feature Marvel characters from the Marvel Cinematic Universe. This means that characters from "The Avengers" and "Guardians of The Galaxy" will be part of the game. This is also why "Marvel Vs. Capcom 4" will be the first in the franchise to not include "X-Men" mainstays such as Wolverine and Magneto. Instead, the game might have characters like Ant-Man and Groot.
This will be a major departure for the franchise which has always featured numerous "X-Men" characters in the past. Marvel has total control over which of its characters will be part of the game, and now it's trying to have its cinematic universe characters front and center for the upcoming sequel.
"Ultimate Marvel Vs. Capcom 3" was the last entry in the franchise which was released in late 2011. Capcom hasn't been able to bring any updates to the game since 2013 when its license with Marvel expired. "Marvel Vs. Capcom 4" will be announced this weekend at PSX which takes place in Anaheim, California. Polygon reached out to Capcom via email and a spokesperson only said that "Capcom does not comment on rumors or speculation."
© Copyright IBTimes 2023. All rights reserved.