'Mass Effect' Trilogy Coming To PS4 And Xbox One? Listing Appears On Chilean Retail Site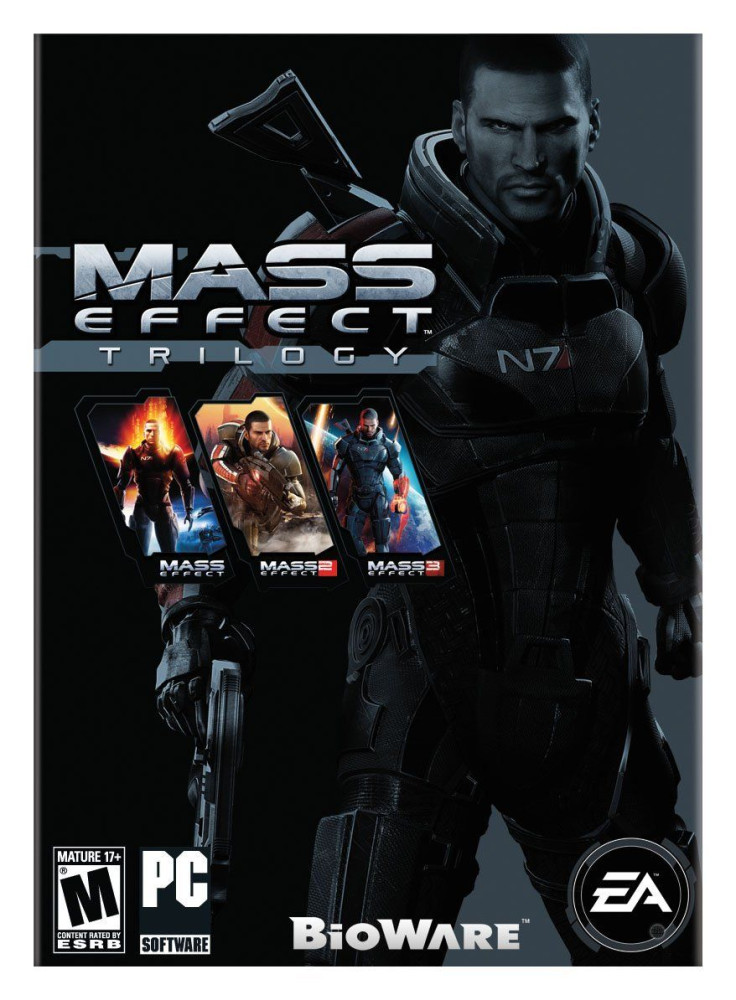 Bioware's "Mass Effect" trilogy may be coming to Microsoft's Xbox One and Sony's PlayStation 4, according to Chilean retailer Zmart.
The online retailer listed the sci-fi action RPG for sale but didn't set a specific release date or price. Eager players can sign up for alerts that let them know when the titles become available for purchase.
In early March, General Manager of Bioware's Montreal and Edmonton Studios Aaryn Flynn stated the company had been discussing the launch of the trilogy on next-gen devices via Twitter.
Bioware has previously confirmed it is working on "Mass Effect 4," a follow-up to 2012's action RPG "Mass Effect 3."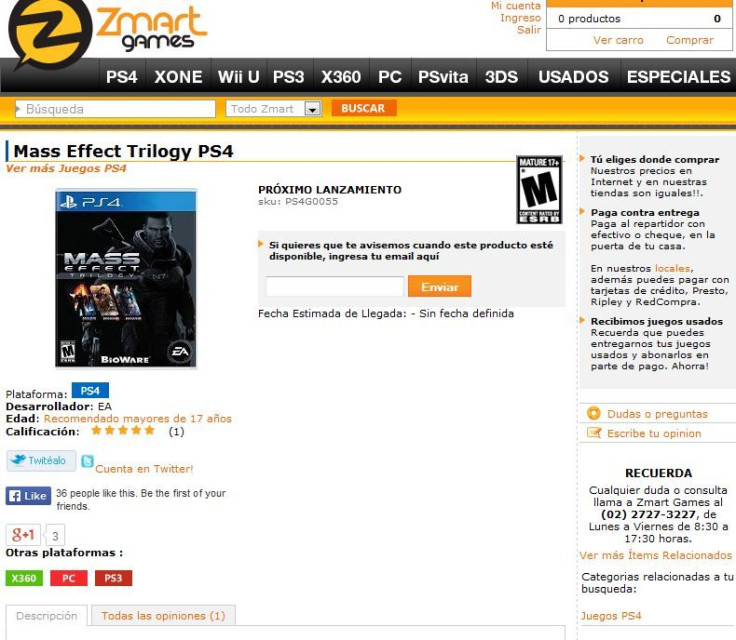 The first in the "Mass Effect" series launch in 2007 for the Xbox 360, PC and PS3. The series has received commercial success and favorable reviews. The trilogy has sold more than 7 million units as of 2012.
Do you think the "Mass Effect" series is coming to the Xbox One and PS4? Leave a comment or tweet me.
© Copyright IBTimes 2023. All rights reserved.