McDonald's (MCD) Going Mobile, Expanding In China And Three Other Takeaways From Last Scheduled Consumer Presentation Of Uninspiring 2013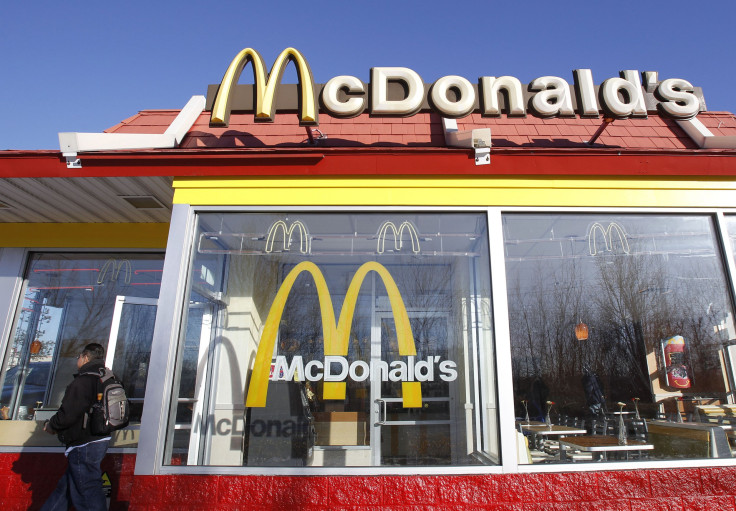 Here are five key takeaways from McDonald's Corporation's (NYSE:MCD) final investor presentation for 2013, as the world's largest restaurant chain closes in on what is shaping up to be a mostly stagnant year for the global fast-food industry.

Conducted at a Goldman Sachs Group Inc. (NYSE:GS) retail conference in New York on Wednesday, the presentation comes about six weeks before McDonald's details third-quarter earnings.

1. McDonald's Is Going Mobile, Among Other Digital Initiatives

Chief Operating Officer Tim Fenton told investors that McDonald's is mapping out digital initiatives. He highlighted self-ordering kiosks in Europe, mobile ordering, mobile payments and "other smartphone tie-ins" as ways McDonald's is keeping up with modern consumers.

The company is already testing mobile ordering apps for its U.S. stores, reported Bloomberg on Tuesday. Tests are being done in Salt Lake City and Austin, Texas.

According to company documents obtained by Bloomberg, the system will allow customers to order by phone and then pick up at stores, curbside or at drive-thrus, and will include promotional and loyalty programs.

McDonald's introduced free Wi-Fi at its restaurants in 2010.

"We're determined to keep strengthening our digital initiatives," said Fenton, "to stay in step with how our consumers look today."

2. Profit Margins Look Tough

But profit margins at McDonald's have been tough this year, too, according to Chief Financial Officer Pete Bensen. This year, combined operating margins for the company fell to 30.3 percent, down 30 basis points, in 2013, said presentation materials.

"While our margins remain solid within our industry, we are not satisfied with this result," said Bensen.

Bensen said the company's overall margins remained highly sensitive to changes in its chief components including franchise margins, corporate margins, and general and advertising budgets.

Amid a tough environment for informal restaurants, the expectation is for margins to face ongoing pressure in 2013, he said.

Flattish sales, with slight declines in each major world region, also means that McDonald's can't easily cut prices to boost sales, another key factor in determining margins.

"Unless there's a dramatic change in the economy or consumers' appetite, the size of the industry will remain relatively stagnant," said Bensen.

Recovering margins could involve promotions to drive customer traffic, like premium food events common in European operations, or the new "Mighty Wings" products in the U.S. Slimming labor costs and raising prices are other alternatives, he said.

3. Globally The Picture Is Mixed, But Expansion Continues

Sales results disclosed Tuesday show that McDonald's benefited from stronger European sales, which helped offset weak sales in the U.S., Asia and elsewhere. Global sales rose 1.9 percent in August.

Surprisingly positive results in France, where McDonald's has faltered recently, were offset by a struggling business in China. McDonald's executives noted, however, that they weren't doing as badly as their competitors are in China, amid slowing economic growth and poultry safety scares.

About $1.5 billion in capital spending will be allocated for more than 1,500 restaurant openings in 2013, in both established and emerging markets.

As for Europe, this week's sales haven't convinced executives that a genuine recovery there is coming. "I'd say that things are less negative than they've been," said Bensen, citing continuing high levels of unemployment and consumer confidence.

In China, McDonald's seeks to open 275 restaurants this year, beating last year's record, even as it closes -- or delays the openings of -- 50 stores. The goal is 2,000 restaurants there by the end of 2013, according to the 2012 annual report, compared to 34,000 worldwide and 14,000 in the U.S.

The company also seeks to make China and Russia, two key markets, more like the U.S. in the dominance of the franchise business model.

A tough year in China means the company has doubled down on value pricing and strategy, said Fenton. "It isn't like we're expanding in all 119 markets at the same rate," added Bensen.

"Our [global corporate] results through June have been mixed," said Bensen earlier. He cited a sales boosts of 3 percent, if counted in constant currencies, driven mostly by restaurant expansion, combined with revenue increases of 2 percent and earnings per share gains of 5 percent.

4. McDonald's Bets Big On Breakfast, Beef, "Mighty Wings," Longer Hours And Restaurant Renovations

The fast-food titan's latest strategy is to emphasize new products, restaurant renovations and longer operating hours.

Chicken, beef, breakfast and beverages are areas targeted for menu innovation because of their growth potential.

The company has just introduced chicken wings, dubbed Mighty Wings, and steak in the U.S. Smoothies in the U.K., and relaunches of the quarter-pounder burger in Japan and the U.S. were significant, too, the executives noted.

Even as U.S. customers enjoyed breakfast offerings, which made up 25 percent of total sales there, Asia and European customers avoided McDonald's breakfasts, something McDonald's is seeking to change.

The company will "re-image" 1,600 restaurants globally, a tiny fraction of its overall presence, in an attempt to appeal to modern décor-conscious customers.

Fenton hinted that new drinks are upcoming over the next year or so, as well as a potential dive into "different ethnic flavors."

"Millennial consumers want more customization," he explained. "Broadening accessibility is also about extending operating hours at our restaurants," said Fenton.

In June 2013, the company rolled out "McDonald's After Midnight" menus in the U.S., and seeks to expand late-night and overnight menus here and in Asia, as it aggressively seeks more breakfast customers.

5. Fast-Food Restaurants Are In "Street Fight" Over Pricing Amid Poor Economy

Amid a poor year for fast-food retailers, there's no denying an ongoing pricing "street fight," acknowledged the executives.

Asked whether fast-food rivals have become less rational amid depressed consumer spending, Fenton replied: "It's a street fight. There's a lot of price [cutting], a lot of discount, a lot of couponing going on."

"Fewer customers, and everyone's going after the same customers for market share – it's a tough fight," he said. "We're fighting for the same customers that everyone else is, and value plays such a key role in attracting those customers," he said. "The U.S. team is going to be a little more prudent about the level of price increases. … It'll be a combination of monitoring the environment and using potentially short term promotions."

Europe is another venue for ongoing fast-food street fights and price wars in particular, said the executives, given that the continent is only now emerging from its longest-ever recession.
© Copyright IBTimes 2023. All rights reserved.