McDonald's, Yum! Brands' Chinese Websites Publish Supplier Information After Food Safety Scare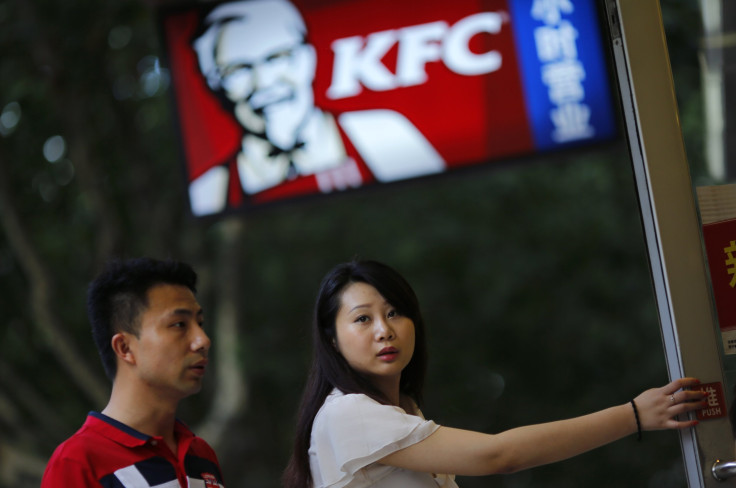 In line with Shanghai authorities' request on Saturday to popular fast-food chains in China, McDonald's Corporation (NYSE:MCD) and Yum! Brands, Inc. (NYSE:YUM) have published information about suppliers on their local websites. Popular fast-food outlets in China were affected last month by the supply of spoiled produce from a local company.
Chinese authorities also asked Florida's Burger King Worldwide Inc (NYSE:BKW), Chinese outlet Dicos and Carl's Jr. from California to make public information about their suppliers, following the food-safety scare that erupted in the country last month, according to Reuters. The five fast-food chains were among those to receive supplies from Shanghai Husi Food, a unit of Illinois-based OSI Group LLC, that was shown by a local news network to have handled food carelessly and supplied expired food items.
According to details published on Kentucky-based Yum! Brands' website, the company has 26 suppliers, who send products like chicken and shortening, Reuters reported. McDonald's also listed its suppliers for different products, including beef patties and frozen chicken wings.
Following the report, which was released July 20 by a local news network, showing workers of Shanghai Husi handling meat in an improper manner, Yum! Brands, terminated its contract with the meat supplier, and authorities later arrested five people from the supplier. The unit was also forced to recall all of its products and parent company OSI said it will cooperate with the local authorities in the investigation.
Yum! Brands had said last month, in an SEC filing, that the scandal "has shaken consumer confidence" and "impacted brand usage," adding that the company might take legal action on Shanghai Husi, once the investigation is over.
McDonald's Asia Pacific business' comparable sales were down 7.3 percent in July while its overall global sales fell 2.5 percent, according to a company statement.
Over the past one month, McDonald's stock has fallen by nearly 7 percent, while Yum! Brands' stock has dropped more than 15 percent.
© Copyright IBTimes 2023. All rights reserved.