Medal Count 2012: Where To Find Accurate, Instant London Olympics Standings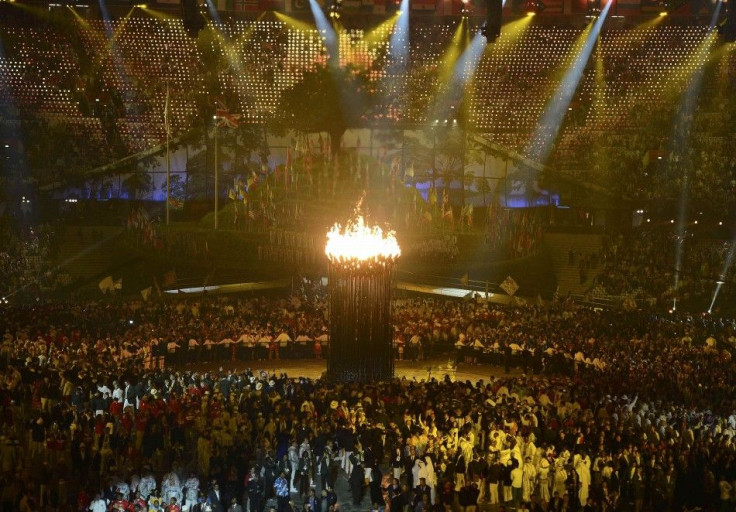 The 2012 London Olympics are underway, with Brazil and China leading all countries in the early medal count. Find out here where to get an up-to-the-minute, accurate tally of the medal count.
With one gold medal and one bronze apiece, China and Brazil lead the 2012 Olympics medal count as of noon EST. China, which hosted the 2008 Olympics in Beijing, is the favorite to win the most gold medals when the 2012 London Olympics conclude Aug. 12.
Brazil's gold medal comes courtesy of Sarah Menezes, who was tops in her weight division in women's judo. In men's judo, the South American nation also took home a medal when Felipe Kitadai took home bronze.
As for China, the country's medals came in their dominance in shooting. Yi Siling won gold and Yu Dan was awarded a bronze medal in the women's 10m air rifle event.
The United States is yet to win a medal in the 2012 London Olympics, but it is expected to be China's biggest competitor in the medal count race. However, China is expected to surpass the U.S. in gold medals, according to the Christian Science Monitor.
In describing the battle for medal supremacy between the U.S. and China, writer Mark Sappenfield said the United States "targets overall excellence, trying to qualify as many athletes as possible. China targets winning, focusing a larger share of its efforts on athletes who can take gold. This was clear in the Beijing medal table."
Russia, which has a gold medal in men's judo, and host Great Britain are expected to duke it out for the remaining spot among the top three nations when the medal count is finalized. Great Britain is yet to win any medals in the games, although it's still early.
To get an accurate medal count, visit the official London 2012 Olympics website here. The medal count standings are updated instantaneously on the official site.
So far, 12 other nations have won medals during the 2012 Olympics: Kazakhstan, South Korea, Poland, Romania, Japan, Italy, Colombia, Hungary, Norway, Uzbekistan, Belgium and Serbia.
© Copyright IBTimes 2023. All rights reserved.