Meghan Markle 'Bad Omen' To Serena Williams? Tennis Champ 'Worried' About Royal's Presence
Meghan Markle's presence at US Open tournament reportedly worried Serena Williams before the player lost the match.
The Duchess of Sussex was eager to show her support for her close pal that she flew to New York after witnessing Williams' victory in the semi-finals on TV. However, according to the athlete's coach, she was worried about Markle's presence.
The members of Williams' teams were "concerned" and "superstitious." They were not comfortable with Markle's presence because they fear that she could spell bad news for Williams as the player lost Wimbledon tournament when the royal watched her match last July.
"Serena asked her coach about Meghan coming when she won last night and everyone is worried, as tennis players are very superstitious, and Serena lost when Meghan came to watch her at Wimbledon," a source told Page Six. "[Williams' coach] Patrick [Mouratoglou] keeps telling her, 'Focus focus focus.' The aim is getting her to win her 24th Grand Slam."
Another source said that Williams adores Markle and she's excited about her coming to the Open. Prior to the game, Williams' coach said that she won't be distracted during the match. There were 22,000 people in the stadium and one person or more won't change a thing. Williams lost the match to Bianca Andreescu.
In related news, Prince William and Kate Middleton reportedly worsened Prince Harry and Markle's private jet fiasco. TV personality Nicola McLean criticized the couple's move of taking a budget flight when they visited Queen Elizabeth II in Balmoral last month amid the intense backlash the Duke and Duchess of Sussex are receiving for taking four private flights in 11 days.
"I think it's really bad of his brother to go on the commercial flight so close after he did the private jet," McLean said on "Jeremy Vine." "I wouldn't have done that to my sister. I do feel sorry for them because everything they are going to do, they are going to get slated and hounded."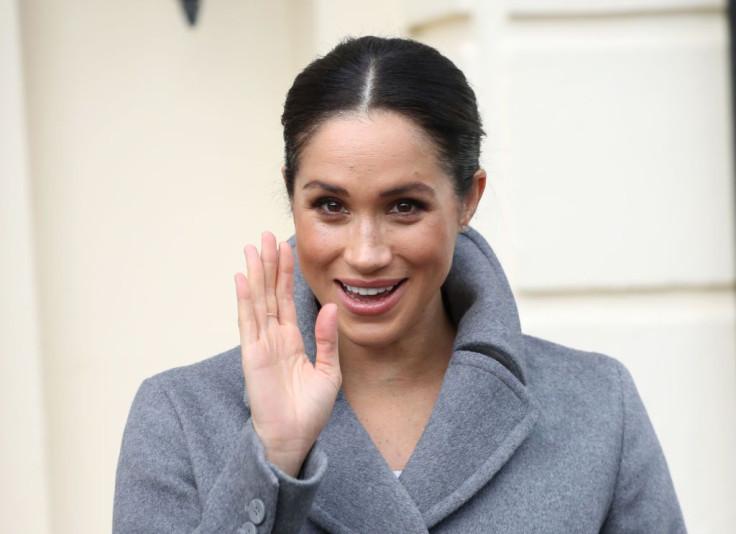 © Copyright IBTimes 2023. All rights reserved.