Meghan Markle Called 'Queen' In Africa; Duchess Receives New Title Unofficially
Meghan Markle was called "African queen" during her solo tour in Africa.
The Duke and Duchess of Sussex kicked off their South Africa tour earlier this week. They were photographed together with their son Archie. However, the couple is scheduled to attend separate engagements during their trip.
Markle has continued her royal duties solo by attending the Ladies Who Launch event at the Woodstock Exchange. When Markle arrived, she was greeted by crowds of well-wishers and fans who waved and smiled at her while calling her "African queen."
"African queen, theres a new tomorrow, African queen, a dream we can follow," around 50 women sang, unofficially bestowing Markle the title of queen, New Idea reported.
The event aimed to bring together local female entrepreneurs to share their stories and showcase their unique skills and mentorship. The Woodstock Exchange has inspired many women and is changing the employment in South Africa.
"I find that so fascinating, it's such an interesting concept, by empowering these women from those backgrounds they are changing the focus of their communities and empowering the next generation," Markle said during her visit.
Prince Harry and Markle brought their son when they visited Archbishop Desmond Tutu at his foundation. Many were very happy when they saw Archie. It was the first time that the Duke and Duchess of Sussex exposed their baby to the public. The people immediately fell in love with Archie's smile and laugh.
"Georgeous Archie - and really, isn't he the cutest? - makes three pages across today's #DailyMail I also love the large portrait of him with Meghan #RoyalVisitSouthAfrica," royal correspondent Rebecca English wrote on Twitter.
Shortly after Markle and Prince Harry's appearance with Archie, the duchess and her son dominated the tabloid covers. However, many wondered because in the snaps, Prince Harry, who was with them when the photos were taken, was not included in the pictures.
"Where is Harry???" one netizen asked.
In related news, Markle's fans questioned the timing of Princess Beatrice's engagement announcement. Some of them felt that she stole Markle's thunder. However, another netizen said that Prince Harry and Markle's Africa tour is not a major life event and is not enough reason for Princess Beatrice to hold off her engagement announcement.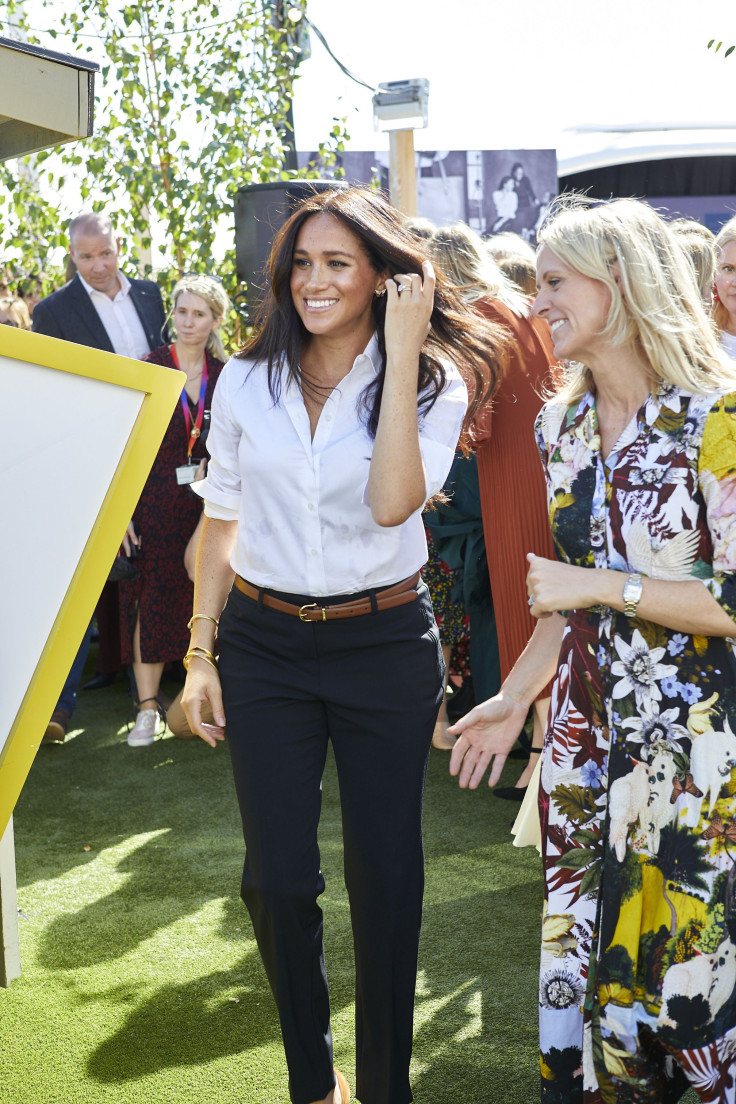 © Copyright IBTimes 2023. All rights reserved.