Meghan Markle, Prince Harry Wedding Update: Time Announced, Horse-Carriage Ride Confirmed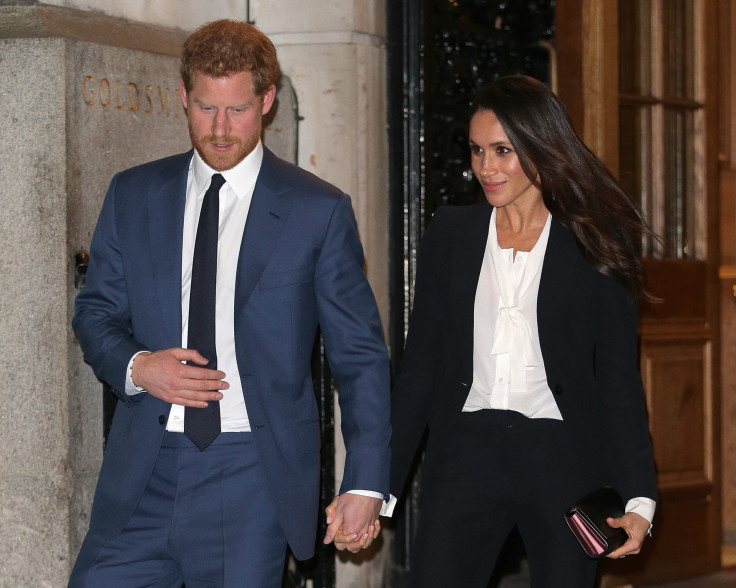 Prince Harry and Meghan Markle recently gave an update on their upcoming wedding.
On Sunday, palace officials announced the time the royal wedding will start. In addition, the palace also confirmed that Prince Harry and Markle will ride in a horse carriage through the streets of Windsor after they exchange "I do's," People reported.
Prince Harry and the "Suits" star's wedding will begin 12 p.m. UK time (7 a.m. EST). Meanwhile, for those who want to witness the carriage ride, the procession will depart from the castle at 8 a.m. EST.
The newlyweds will parade through the streets, leaving Windsor Castle via Castle Hill, and will proceed to the High Street through Windsor Town before they return to the castle through the Long Walk.
"They hope this short journey will provide an opportunity for more people to come together around Windsor and to enjoy the atmosphere of this special day," the palace announced.
Initially, it was speculated that Prince Harry and Markle may skip the traditional procession by horse-drawn carriage since Winsor Castle is too far from the Buckingham Palace where newlyweds usually share a balcony kiss. But they were expected to recreate the conventional ride.
There were no updates as to whether or not Prince Harry and Markle have sent out the invitations to their guests. There was also no word where the private evening reception will be held.
Meanwhile, some pubs' closing time will be extended on the day of Prince Harry and Markle's wedding. This is to encourage national celebration for the Duke and "Horrible Bosses" star's union.
The government is reportedly already looking for bars and licensed premises to allow them to extend their closing time until 1 a.m. on May 18 and May 19. This way, everyone can celebrate the wedding of the year.
In related news, the Civil Aviation Authority recently announced that the airspace above St. George Chapel, where the royal wedding will take place, would be restricted on May 19. Thus planes and drones are prohibited from flying around and over the area. According to CAA, the flight ban was requested and implemented for "safety and security" reasons.
Meanwhile, some claim that planes were prohibited because of the noise, especially since the venue is situated close to Heathrow airport. Aircraft flying low over the castle can cause distractions during the ceremony.
© Copyright IBTimes 2023. All rights reserved.