Meghan Markle 'Ruffled Some Feathers' With Royal Family Due To 'Duchess Way'
Meghan Markle has been accused of ruffling some feathers with the royal family.
Royal commentator Katie Nicholl told Entertainment Tonight that the Duchess of Sussex is very different from all of the other members of the royal family because she is quite modern and everything she does is a bit new to them.
For instance, when Prince Harry's wife visited an animal welfare charity earlier this year, she was photographed in her fitting cream attire.
"Great set of legs, no tights, pretty short skirts that she is wearing as well. That's Meghan's style, this is Meghan's way," she said.
When she joined the royal family last year, Markle struggled to adapt to all of the royal rules and traditions that have already been put in place for decades. This is one of the reasons why she was always accused of breaking royal protocol.
But months passed and Markle proved that she can look, act, and sound as royal as Prince Harry's relatives. In fact, Queen Elizabeth II's milliner claimed that Her Majesty has also inspired Markle to opt for subtler things.
Stephen Jones said that Markle has now understood Her Majesty's mantra that what's best is simplicity.
"There is a restraint and elegance to her, which is wonderful. There's also an understanding about the power of clothing – she is an actress and she knows the meaning behind all of those clothes," Jones said.
And now that Markle is pregnant, her fashion has evolved yet again. But British fashion designer Nadine Merabi told Express that every now and then, Markle still lives up to her pre-pregnancy style, which includes body-hugging pieces.
Markle is scheduled to give birth sometime at the end of April or the beginning of May. After her baby's birth and her short maternity leave, Markle will return to the royal fold to show royal fans her latest fashion choices.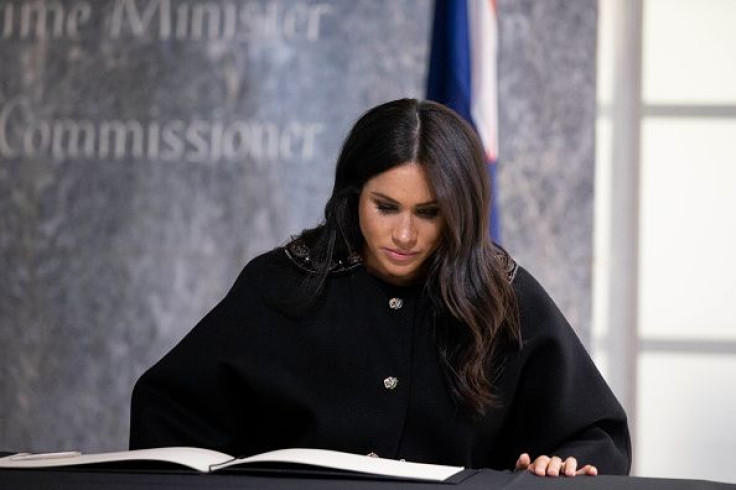 © Copyright IBTimes 2023. All rights reserved.