Mena Suvari Dons Risque 'Bra Shirt' From New Martin Margiela Collection For H&M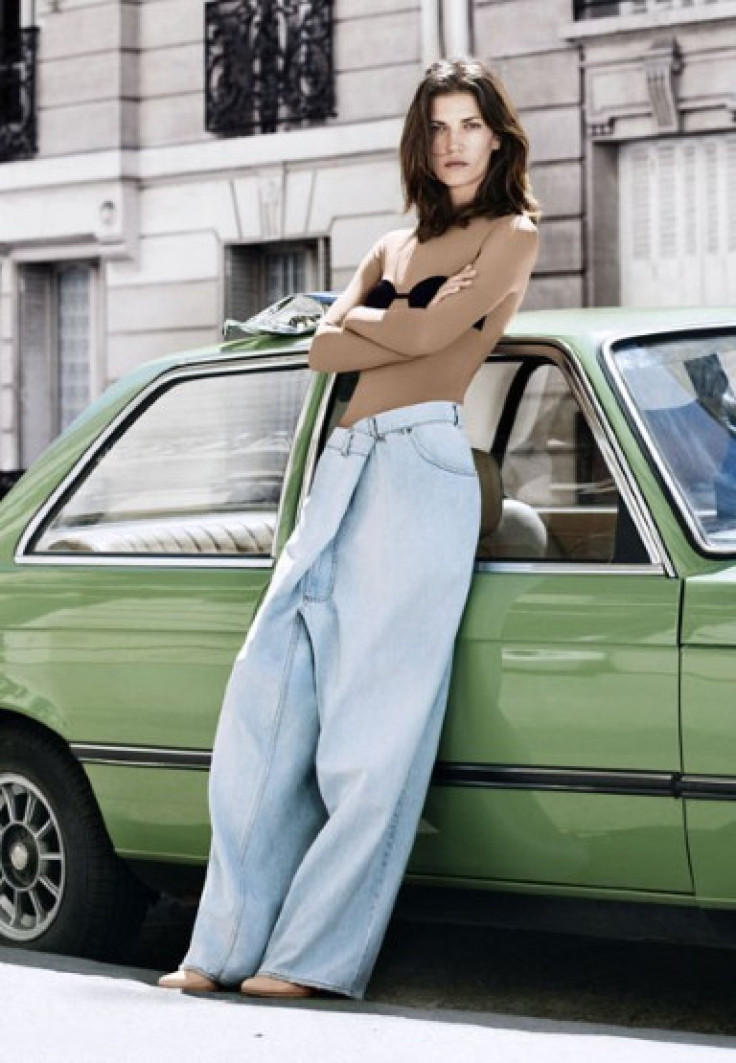 After Mena Suvari donned the trompe l'oeil flesh-colored bra shirt from H&M's new designer collaboration collection, fashionistas worldwide frantically began searching for the shirt/bodysuit by Martin Margiela. But it just so happens the search became quite easy after much of the collection made its way to black market on eBay ahead of its November release -- with hefty price tags.
Suvari, 33, wore the risqué number, a long-sleeved skin-colored bodysuit that seemingly has a black strapless bra enmeshed in it, at Tuesday's global launch party for the highly anticipated Martin Margiela collection with H&M. The party took place in New York City's Financial District near City Hall, the New York Times reported, for the Belgian fashion label Martin Margiela.
Many celebrities were there to get first dibs on the collection before it hits the racks on Nov. 15, the Times reported. The celebrities included Julianne Moore, Sarah Jessica Parker, Mena Suvari, Helena Christensen and Kanye West. The Daily Mail pointed out that Suvari and Belgian model Hanne Gaby Odiele wore the same bodysuit, which will be sold for £29.99 or $49.
The Telegraph posted the full collection ahead of the launch on its fashion page.
However, Fashionista noted the collection has made its way to the black market -- already -- after some of the items, drastically marked up, were placed on eBay. Many of the items listed were marked at prices almost five times as high, like the $199 jacket worn by Kanye West, which listed for a whopping $900.
This is the first collaboration Martin Margiela has done, and fellow designer Richard Chai was in attendance.
"The fact that Margiela is doing something with H&M is so ironic," Chai told the Times. "He's so exclusive. No one even knows to this day what Martin Margiela looks like."
H&M has done designer collaborations in the past, with high street superstars like Karl Lagerfeld, Versace, Lanvin, Marni and most recently Anna Dello Russo, to name a few. The company prides itself on these collaborations.
"The H&M line is like Obamacare," Alan Cumming told the Times. "It gives more people more access to things normally available only to the very rich."
© Copyright IBTimes 2023. All rights reserved.