Mercedes-Benz Nods Towards The Future With All-Electric Vision EQS
With the Frankfurt Auto Show as its backdrop, Daimler AG's (DAI.DE) Mercedes-Benz took the wraps off its next all-electric EQ family member – the Vision EQS.
The electrified sedan has a sleek futuristic appearance that incorporates a black top to give the illusion that the roof is floating on the vehicle, according to the company. A long and thin light, which Mercedes-Benz is calling a "360° Light Belt" provides wraparound illumination separating the car's cockpit from the exterior body.
Light was a major factor in the design of the EQS as 229 star-shaped lights have been incorporated into the rear of the vehicle along with digital grille that features 188 LEDs to signal turns.
The car also includes an open interior with a floating center console and armrests. The headliner is made from recycled plastic while maple wood trim has been sourced from native forests for the interior's styling.
Other details on the EV include 469 horsepower from two electric motors developing 560 pounds-per-feet of torque. A 100-kWh battery charges the system on a 350-kW outlet from zero to 80 percent in less than 20 minutes, the automaker said.
The Vision EQS can also go from zero to 60 mph in less than 4.5 seconds. It has a driving range of about 435 miles with a top speed of a 124 mph.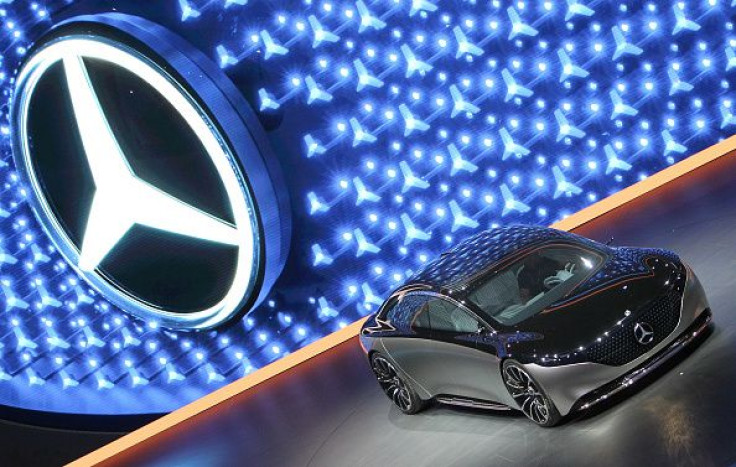 © Copyright IBTimes 2023. All rights reserved.