Mexico's Congress Passes Crime Victim Compensation Law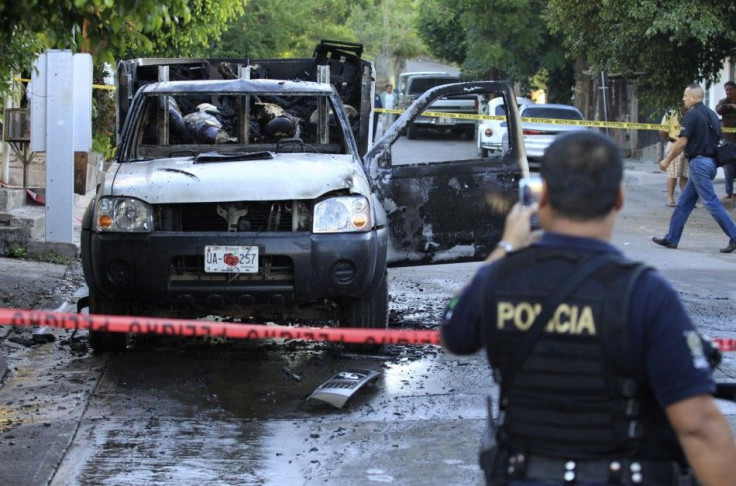 Mexico is close to ratifying a new law that will compensate the victims of organized crime, including the family members of kidnapped or missing persons.
The bill was unanimously approved through both houses of congress and is now in the hands of President Felipe Calderon. If passed, a fund of $20.5 million will be created -- enough to compensate up to 70,000 people -- and the relatives of people who've been killed or who've vanished will be able to claim damages, and those wounded or injured will receive medical and financial support.
Calderon supports the bill, according to the Associated Press, as do many Mexican voters. Mexico is holding presidential elections in July, and while Calderon is ineligible to run, his fellow party member, Josefina Vázquez Mota, is a top contender.
Five years of violence under Calderon's administration have made him a polarizing figure. When he took office in 2006, Calderon initiated a militarized crackdown on drug trafficking that has since resulted in nearly 50,000 deaths and the disappearance of thousands of people.
Critics say that his offensive has caused more crime than it has prevented, but Calderon cites the high-profile arrests of drug kingpins as proof that his strategy is working. The military presence in many areas of Mexico has also resulted in public shoot-outs and allegations of corruption by police and government officials -- the new bill also proposes compensating the victims of human rights abuses carried out by the security forces, according to the BBC.
The new law would also establish a national registry of victims of organized crime. It also pushed authorities to make more of an effort to identify crime victims, such as the hundreds of bodies that have been pulled out of mass graves in the past year.
© Copyright IBTimes 2023. All rights reserved.