Before MH17, Flying Over Ukraine's War Zone In The Last Soviet Jet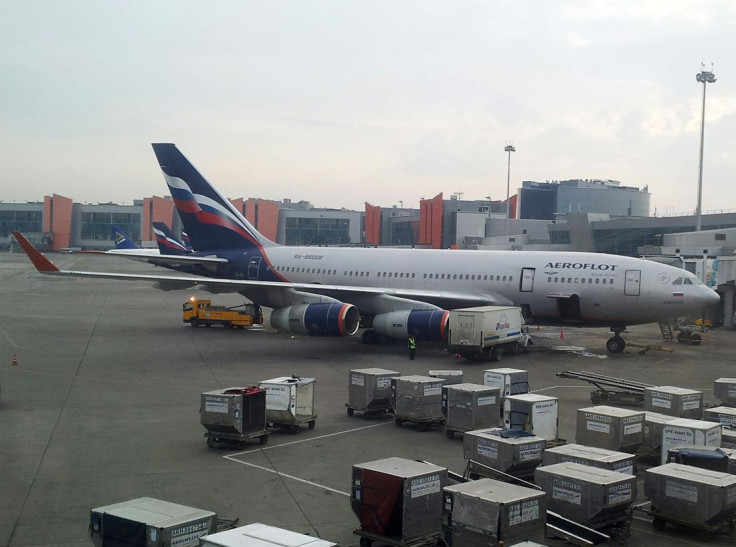 It was the last week of March, and I was flying over Ukraine on the way from Istanbul to Moscow, crossing the war zone that four months later would seize the world's attention. A missile fired from the ground would take down a Malaysian airliner and the nearly 300 people aboard with it.
From 35,000 feet, Crimea was a distant vision, almost lost in the haze. Russian troops had just overrun the peninsula, and only a week earlier, a referendum had sanctioned its annexation by Russia from Ukraine. The towns below us bristled with guns and missiles; warships sat ready in Crimean ports; Russian air force fighters were playing chicken with Ukrainian jets in the skies around us.
A decade earlier, a few minutes' flight from Crimea, Ukrainians had shot down a civilian airplane with 78 people in one of the worst cases of military forces bringing down a commercial jet.
And yet, in the middle of all of this, I was flying on the safest airplane in the world. The Ilyushin 96 was a Soviet relic that had managed to survive until 2014 with a perfect safety record. Despite the USSR's reputation for shaky technology, they were spectacularly good at making planes -- something I had learned growing up in Europe in the waning days of the Cold War, with a passion for airplanes and living just three hours from the Iron Curtain.
The pinnacle of Soviet civilian aeronautical skills, the Il-96 would be retired from service by Russia's flag carrier Aeroflot at the end of March. Like the country that built it, the mighty four-engine jet would be sent to the dustbin of history, unable to keep up with Western competition. I wanted to be on one of the last flights, but it only flew to and from Istanbul, over Ukraine. War zone or not, I had to be there.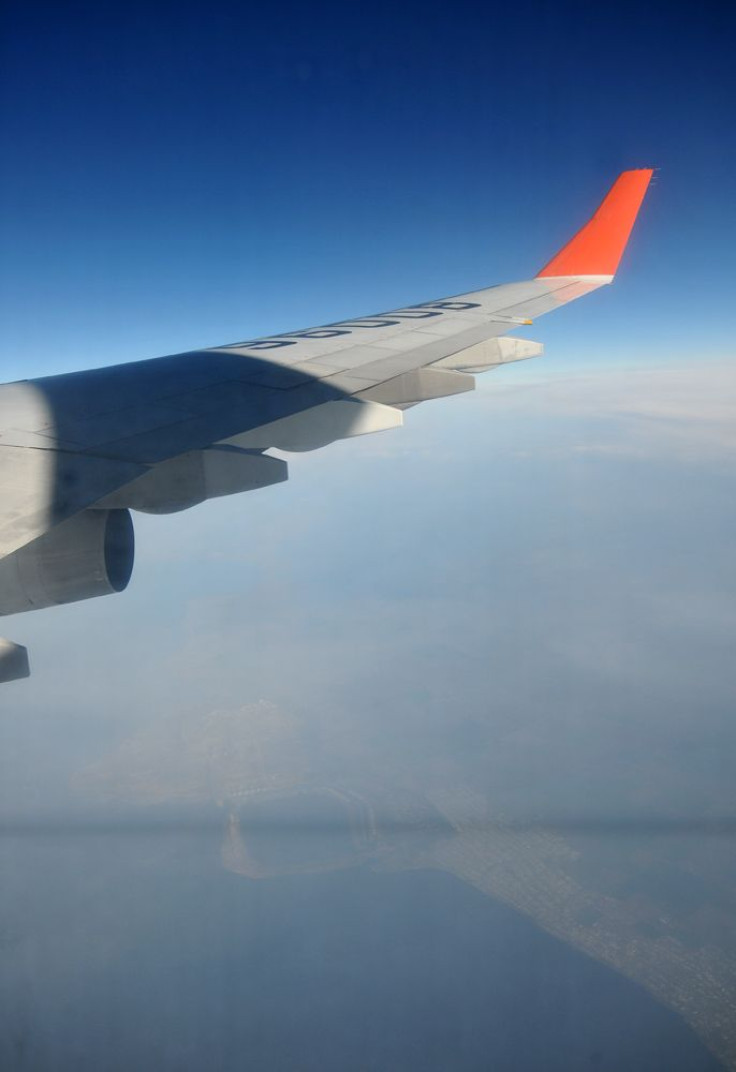 The flight attendant's safety demonstration before takeoff was a rushed, near-incomprehensible affair presented in Russian only, but we didn't really need it: No Il-96 had ever crashed, or even had a mishap. Neither it nor its predecessor, the Il-86, ever put so much as a scratch on a single passenger in more than three decades of commercial service. No Western planemaker can say the same.
"This is the best airplane in the world," said the first officer on the Il-96 flight to Moscow, a fiftyish man who gave his name only as Valery. Good enough to be selected by the Russian air force to fly President Vladimir Putin, a role it will continue to fill after its retirement from civilian service. (That distinction prompted the captain to decline my request to photograph the flight deck and crew after landing -- it was, he said, a matter of national security.)
If not the best airplane, it was certainly one of the most unusual. Still bearing the hammer-and- sickle logo that Aeroflot has kept from the Soviet days, the Il-96 was cavernous, with no luggage bins above the middle row, like some Western airliners in the 1970s.
Less than one-third full both to and from Moscow, and as no-frills as it gets, the inside of the Ilyushin did not look and feel like anything else. Completely devoid of video screens or audio entertainment, fitted with Spartan and smelly toilets grouped at the back, it had windows with odd ventilation grills and air-conditioning vents on the seat backs, not the ceiling.
The quiet of the cabin was interrupted rarely by flight attendant service. Likewise, crew announcements came only rarely from the muffled, near-inaudible intercom, and even more rarely in English. An unappealing meal was practically thrown in my lap. Boarding instructions at the gate in Moscow consisted of a gruff "Business class on the left, economy on the right!" shouted in Russian.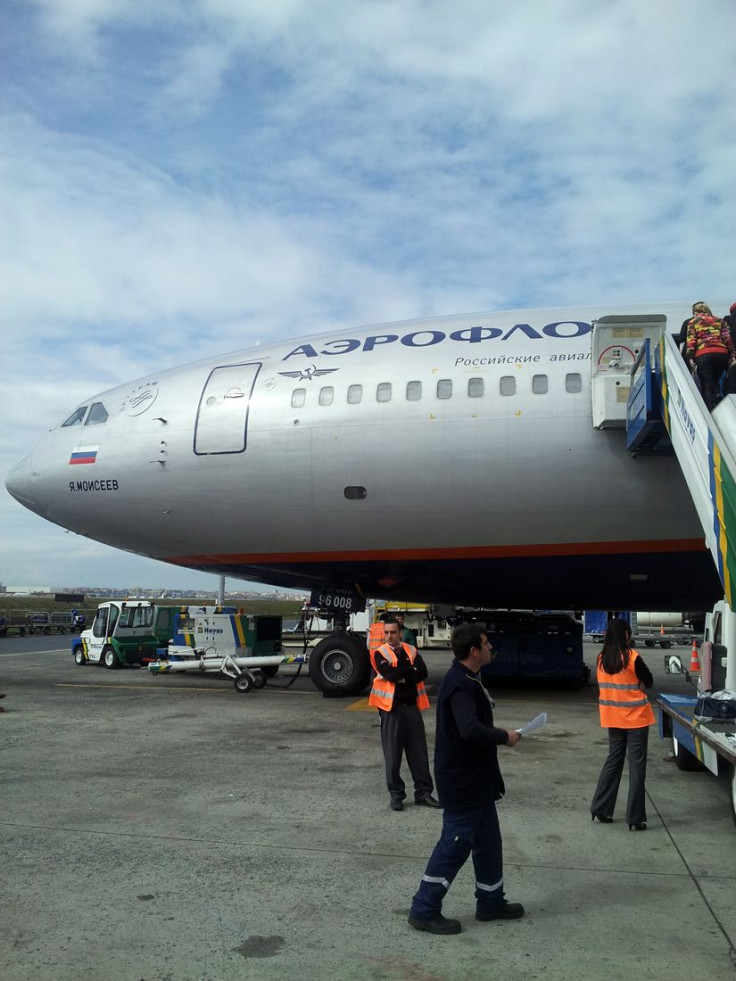 Rude authorities, clunky technology, and bad food, aboard an airplane christened after choreographer Igor Moiseyev, a giant of Soviet ballet: I had found my flying relic of the USSR, no doubt. And some Russians, nostalgic for the days when they lived in an aviation world power, waxed poetic about the Ilyushin.
"The Il-96 is a great plane, and civil aviation is one of the greatest things we had, besides the lack of toilet paper," said Alexander Bratersky, a journalist based in Moscow. "Now we have toilet paper but have no aviation."
The Soviet civil aviation sector (in large part headquartered in Ukraine) did not survive the collapse of the USSR. Neither Russia nor any of the USSR's successor nations make large commercial jets. Anatoly Zak, a U.S.-based Russian aerospace expert, called this a "tragic" situation for Russian industry.
Yet Russia is still a world-class manufacturer of military airplanes and missiles, and a major exporter of sophisticated combat jets, including the Sukhoi-27 fighters vying in the skies my Il-96 was flying through. To expert Russia watchers, that is not a surprise.
"Russia is about the state, not the individual. The Soviets were good at making machines of death," Nina Khruscheva, granddaughter of the late Soviet leader Nikita Khruschev and a professor at New York University, told me when I later recounted my flight to her in New York.
I thought of her words a few weeks later, when news came that it was probably a Soviet-made Buk missile that had brought down Malaysia Airline Flight MH17, killing 298 people with a single shot. The Buk was a product of the waning days of the USSR, when an enormous country in dire economic stagnation had trouble feeding its people, but fielded spectacularly effective rockets. Khruscheva was right: The empire that could not make a decent television set had produced another very efficient machine of death.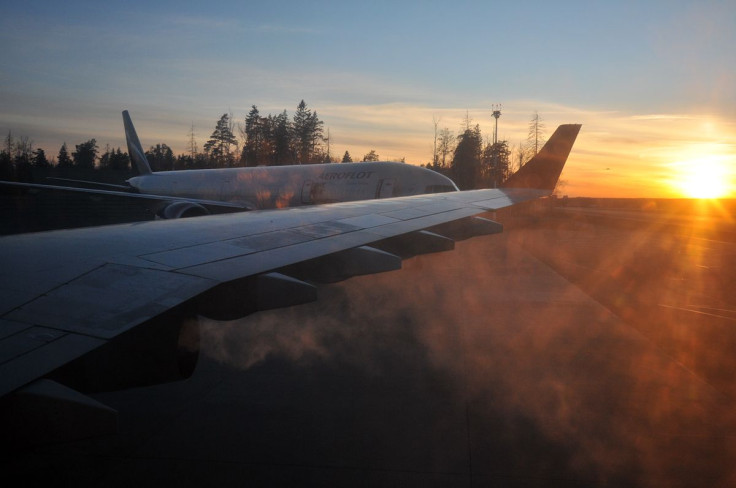 (An earlier version of this story incorrectly mentioned that a snack bar part of the inflight meal was one month out of date. In fact, the date stamped on the packaging was the production, not expiration, date.)
FOR FREE to continue reading
✔️ Unlock the full content of International Business Times UK for free
offer available for a limited time only
✔️ Easily manage your Newsletters subscriptions and save your favourite articles
✔️ No payment method required
Already have an account?
Log in
© Copyright IBTimes 2023. All rights reserved.