MH370: James Cameron Has 'Zero Interest' In Searching For MH370, Volunteer Investigator Says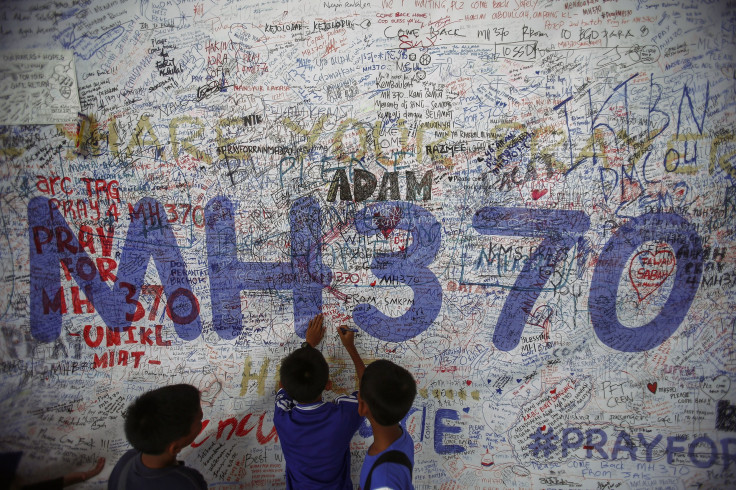 James Cameron, director of the Oscar-winning movie "Titanic," turned down a request to assist in the search of the missing Malaysia Airlines plane MH370. Cameron is an accomplished deep sea explorer and used his knowledge in movies such as "The Abyss" and "Titanic." He also reportedly broke the record for the deepest ever solo submarine dive in 2012 by descending seven miles into the Mariana Trench in the Pacific Ocean.
Andrew Milne, a volunteer investigator involved in the hunt of the missing plane, approached Cameron after the director offered advice on finding the plane last year. Cameron had said back then that the "pings" emitted by the plane would be the best lead, the Daily Express reported. But the pings later turned out to be unrelated to MH370.
"We asked Mr Cameron for help in the search effort whom thus far has shown zero interest in MH370," Milne said, according to the Daily Express.
Cameron, however, has not commented on the plane for over a year.
The plane went missing last March with 227 passengers and 12 crew members on board. The Malaysian government has since declared all the members as presumed dead and classified the missing plane as an accident.
Milne, a military aviation expert, said, according to the Malaysian Insider, that the Australian government's theory of the plane crashing into the southern Indian Ocean is a "criminal act of fabrication of evidence."
Efforts to find the missing plane have not yielded any results so far. According to a theory by Bruce Robertson, a U.S. pilot, the plane was filled with deadly carbon monoxide from burning lithium-ion batteries on board. The gas killed everyone on the flight before it crashed "into the Southern Indian Ocean west of the Zenith Plateau, west of Exmouth Australia," Robertson reportedly said.
Milne addressed the latest theory by Robertson, saying that the cargo hold of the plane, flying at a height of 37,000 feet, would have been too cold to have caught fire. He added that even if there was smoke, it could not have been smelled by the pilots as the cargo holds are usually sealed off from the main cabin.
© Copyright IBTimes 2023. All rights reserved.