Microsoft To Launch Three New Surface Accessories This Month; New Surface AIO PC To Come With 27-Inch 4K Display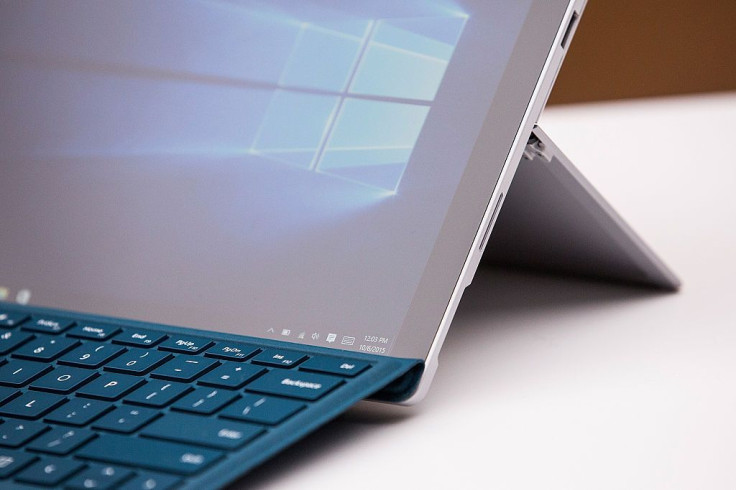 Microsoft is expected to hold a hardware event later this month and it looks like the company is preparing to release new accessories. A promo image has surfaced online showing that the tech company may launch three new accessories designed for desktop PCs.
Details are slim at the moment, but Microsoft is believed to launch a Designer Bluetooth Desktop kit, an ergonomic Surface keyboard and a Surface mouse, according to a report from Windows Central. All three accessories are said to launch sometime this month, the same time that the much-rumored Surface all-in-one (AIO) PC is expected to be revealed.

The promo image published by Windows Central also shows what the Surface keyboard will look like. The Designer Bluetooth keyboard comes with a gray color that would match the current color of the Surface line. Aside from the new grey color, the layout of the keys has also been slightly changed, particularly the position of the arrow keys.
Unfortunately, the promo image doesn't provide a look at the new Surface mouse and new ergonomic keyboard. However, all three are expected to come with the same gray color and will come with Bluetooth 4.0 Low Energy.
In addition to the new accessories, new information has also arrived regarding Microsoft's Surface AIO PC. The company is believed to have settled on a 27-inch model after testing different screen sizes. The new AIO PC is likely to come with a 4K resolution display.
A previously leaked patent filing also reveals a sketch of what the new Surface AIO PC might look like. The patent filing describes the new AIO as a "modular computing device" and a "central computing device".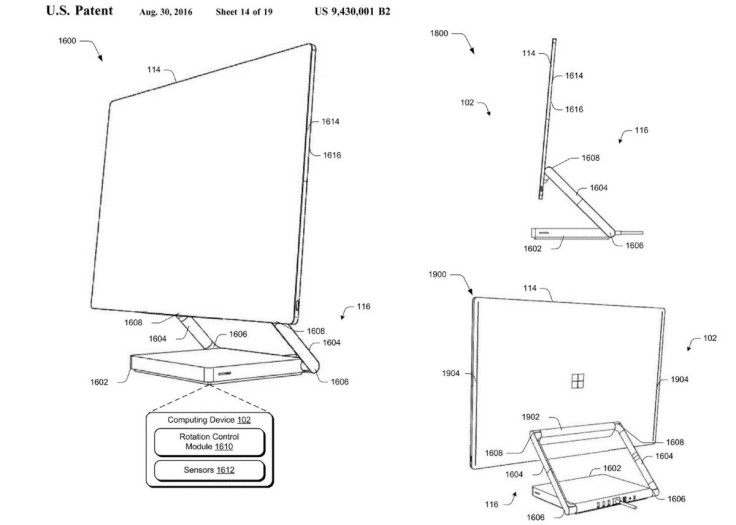 The filing also says that the Surface AIO PC is capable of being interconnected with multiple devices. This further reinforces previous rumors that the new computer is designed to be placed in the user's living room and will be able to function as a dock for other Surface devices.
As for when exactly Microsoft will unveil its new Surface AIO PC and its three new accessories, the company might hold its hardware event on Oct. 26 in New York City, according to ZDNet's Mary Jo Foley. Foley's sources also said that the rumored Surface phone won't be making an appearance at the event, suggesting that it may be unveiled in 2017 or even in 2018.
© Copyright IBTimes 2023. All rights reserved.