Microsoft Lumia 940, Lumia 940 XL: US Release Date, Carriers Revealed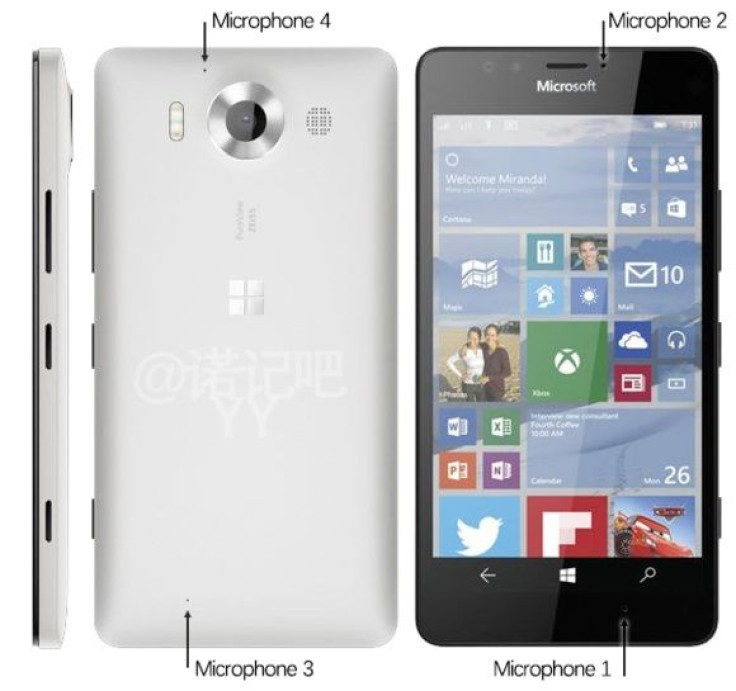 Microsoft Lumia 940 and Lumia 940 XL flagships are set to be released on Oct. 19 while fresh rumors suggest that both the smartphones will be available through AT&T and T-Mobile in the U.S.
The Lumia 940 and the Lumia 940 XL flagships are slated to get announced on Oct. 19 through a launch event in New York. Both the handsets are expected to be available for purchase in specific markets by October end. The upcoming handsets are expected to be priced around $600 and $649, respectively.
As far as the U.S. release of the Lumia 940 as well as the Lumia 940 XL is concerned, rumors have it that AT&T may start selling them from the first or second week of November, Nokia Power User (NPU) reported. T-Mobile is rumored to only sell the Lumia 940 handset. There is no information available on whether Verizon or Sprint will be offering the Lumia 940 and 940 XL flagships to their customers.
According to another NPU report, the fast charging feature will allow owners of the Lumia 940 XL to charge it from 10 percent to 95 percent in only 25 minutes. The Lumia 940 will be coming with 3,000 mAh battery whereas the Lumia 940 XL will be equipped with 3,300 mAh battery. Both the batteries are going to arrive with support for wireless charging.
Softpedia reported that the fast charging feature of the upcoming Lumia flagships is more advanced than that of the Galaxy S6. Samsung's flagship can reach 50 percent of battery capacity from 10 percent in about 30 minutes, meaning that it takes around 1 hour to reach 90 percent.
Both the Windows 10 Mobile powered smartphones are expected to arrive with common features like 20.7-megapixel rear camera, 5-megapixel front-facing camera, USB Type-C, iris scanner and more. The Microsoft Lumia 940 will be featuring 5.2-inch Quad HD screen, Snapdragon 808 chip and 3 GB of RAM. The Microsoft Lumia 940 XL will be coming 5.7-inch Quad HD screen, Snapdragon 810 chip and 3 GB of RAM.
© Copyright IBTimes 2023. All rights reserved.
FOLLOW MORE IBT NEWS ON THE BELOW CHANNELS