Microsoft Quietly Preps Next-Gen Surface Pen With Advanced Features
Microsoft has recently filed a new patent related to the new Surface Pen technology. This new pen will offer more features than being a mouse substitute. Here's what we know about this new Microsoft patent.
According to Patently Apple, Microsoft has recently filed a new patent for a next generation Surface Pen that has an optical sensor or pointing stick inside it. Other than this feature, the new pen can also be used like mouse where its top button works like a mouse button. Most stylus pens for laptops often lack other use and just act like a substitute for using the mouse. Stylus pens are mostly used for artistic pursuits such as digital art.
Among its features, the new sensors included in the stylus pen can allow its users to use a laptop's palm rests near the mouse trackpad as their own drawing tablet. This will definitely help users who don't like using the stylus pen directly on screen as a touch pad. Other than the palm rest, the new sensor technology allows the next generation Surface Pen to use any surface as a substitute for the touch screen.
Previously, many users also doesn't like using the stylus pen directly on the touch screen as the device itself obscures the view of the user. For tasks that'll need precision, the slight block that stylus pen could be annoying.
On the other end, Microsoft has yet to announce any details about this new device soon. Once released, the new Surface Pen could introduce this device to industries outside the artistic fields due to the comfortable way it works. People seeking to use a different style of mouse and computer operation can use this device instead.
As of now, the closest Microsoft appearance would at the upcoming gaming event, E3 2019, this June. Most of Microsoft's reveals in this show will be about their Xbox-related releases and not about any personal computer peripherals. For now, we'll have to wait on more updates from Microsoft to know their plans for the Surface Pen technology.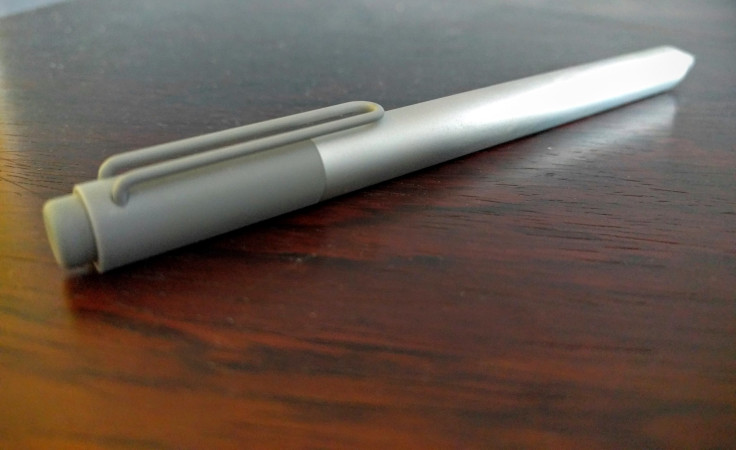 © Copyright IBTimes 2023. All rights reserved.