Microsoft's Alex Kipman Resigns After Sexual And Verbal Misconduct Report
Microsoft HoloLens creator Alex Kipman will leave the tech giant after a report details inappropriate behavior towards women at the company.
An email obtained by GeekWire from Executive Vice President of Microsoft's Cloud and AI Group Scott Guthrie confirmed the news.
Kipman joined the tech giant in 2001. He is the lead developer of the company's HoloLens, an augmented reality headset. Microsoft's top technical fellow also helped develop the Kinect motion controller for the Xbox.
Guthrie wrote that Kipman will stay on for two more months. The email does not cite the allegations against him, which were first reported in May by Insider.
Among the various allegations, Kipman grabbed and touched women at the company without their consent. He also exposed co-workers to "VR Porn." According to reports, around 25 employees detailed allegations against him.
Guthrie noted in the email that he and Kipman talked over the last several months about his future.
"We have mutually decided that this is the right time for him to leave the company to pursue other opportunities," the email read.
Guthrie also thanked him for his "tremendous vision" and "all he has done" to further advance Microsoft's Metaverse offerings. Still, one employee said that the COVID-19 pandemic was "a blessing in disguise" because "no one had to work with Kipman in person."
Microsoft and Kipman have yet to comment on the allegations specifically. Microsoft did confirm his departure to CNBC in a statement that said he will "pursue other interests."
Kipman graduated with a degree in software engineering before joining Microsoft shortly after. Begging in 2005 he helped develop Microsoft Windows before transitioning to the Xbox department in 2008. He also issued over 100 patents for technologies at the company, including HoloLens and Xbox Kinect.
In a 2011 interview with Fast Company, Kipman said that "software is the only art form in existence that is not bound by the confines of physics."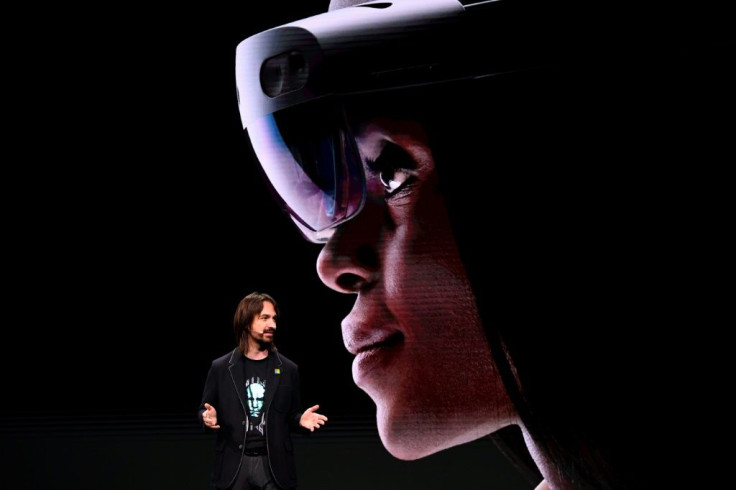 © Copyright IBTimes 2023. All rights reserved.