Microsoft's First UK Data Center Addresses Privacy Concerns And Shows Satya Nadella's Focus On Cloud-First Strategy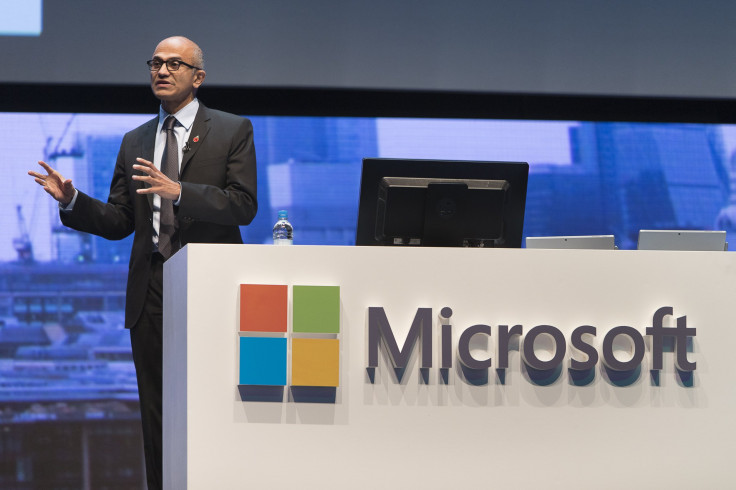 LONDON -- Microsoft's CEO Satya Nadella announced Tuesday that Microsoft will launch its first U.K.-based data centers in 2016. It's a move that reflects the company's focus on cloud services, but also seen as a way for Microsoft to ward off growing concerns over customer privacy in Europe and in the U.K.
Nadella said the move "marks a huge milestone and a commitment on our part to make sure that we build the most hyperscale public cloud that operates around the world in more regions than anyone else." Microsoft's Azure cloud offering is now available in 24 regions globally, and while this is more than Amazon Web Services (AWS), the ecommerce giant's public cloud offering is 10 times the size of its next 14 competitors (including Microsoft) combined, according to Gartner's latest Magic Quadrant report on the cloud.
Microsoft's first U.K. data center comes just weeks after Amazon announced similar news as it seeks to cement its position as the world's leading public cloud provider.
Microsoft's U.K. data center is the latest move as part of a $15 billion investment in this cloud service, but simply meeting market demand is not the only reason Microsoft has decided that now is the time to launch a data center in the U.K.
Safe Harbor
Last month the European Court of Justice ruled that the Safe Harbor agreement -- which thousands of U.S. companies relied on to transfer customer data between the European Union and the U.S. -- was invalid. Microsoft denies this has any bearing on its decision, with Maurice Martin, who heads up the cloud and enterprise business for Microsoft U.K. telling International Business Times that these plans have been in place for quite a period of time. "I can personally attest to years of discussion and engagement on this topic, this isn't in any sense a reaction to Safe Harbor," Martin said.
Microsoft's legal counsel Brad Smith has already laid out the company's position on the ruling, saying that it has other legal avenues in place to allow for the safe transfer of data. However with the U.K. among the fastest growing markets for cloud computing, there is another consideration for locating a data center within national borders.
Nadella specifically referenced public sector organizations during his announcement and this is likely to be one of the driving forces behind the move. "Regulated, government and other businesses want to have UK data residency," Martin confirms and the UK Ministry of Defence is already said to be interested in using Microsoft's cloud on the basis the data remains within the country's borders.
Microsoft doesn't formally announce the location of its data centers, or how many locations it will offer, but due to the fact that the company offers a "geo-redundancy" feature where all your data is backed-up and replicated in a data center that is further than 250 miles away but still within the U.K., then you can infer that it will be deploying at least two locations.
Ubiquitous Computing
Looking ahead, Nadella envisions a world of "ubiquitous computing" where we will have computers everywhere from our desks and conference rooms, to our our wrists and even in our eyes. "What is more important [in a world if ubiquitous computing] is our mobility, the experience mobility and that is what gets orchestrated by the cloud."
Microsoft Corporation (MSFT) | FindTheCompany
Soon after Nadella joined Microsoft he began using the motto "mobile first, cloud first" to describe the company he was running, as it transitioned from the "devices and services" company his predecessor Steve Ballmer had established. While many believed this would mean a bigger focus on smartphones from Microsoft, that is not type of mobile Nadella was speaking about. "We have a very specific point-of-view of what we mean by mobile first. It is not the mobility of any one device, it is the mobility of the human experience across all the computing in our lives."
Nadella believes that the most important thing for customers in five years time will be data rather than particular devices and showing off an iPhone running a plethora of Microsoft apps indicates just how far the company has already transitioned to being device agnostic when it comes to giving their customers what they want.
Undermined
There is however a problem at the heart of Nadella's vision of a unified computing experience and it is one which he singularly failed to address during his keynote speech.
Despite spending billions of dollars on developing its Windows Phone platform and its ill-fated acquisition of Nokia, Microsoft has not make a significant dent in the smartphone market. And this, according to CCS Insights analyst Martin Garner, could be a big issue: "The one big question mark that we have is that [Microsoft's] presence in mobile devices is much lower than [Nadella] would like, and he didn't say a lot about what they are planning to do to boost that."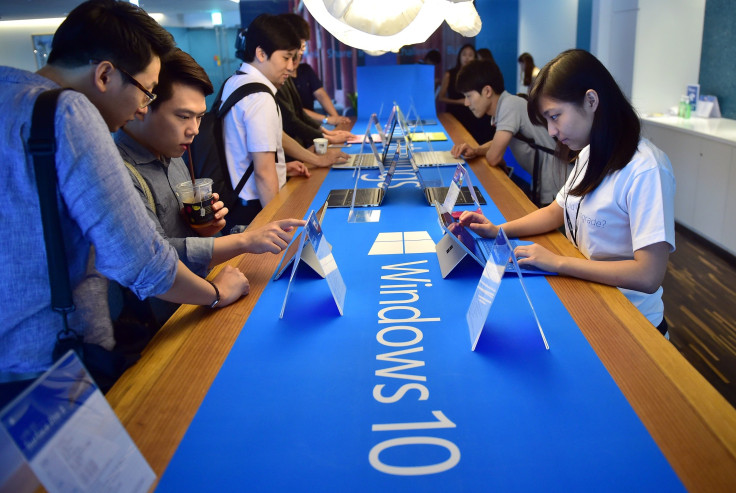 Microsoft's CEO showed off one of the key features of the unified computing platform in continuum on stage, a feature which allows you plug your smartphone into a monitor, connect to a Bluetooth monitor and mouse and get a full desktop PC experience. The problem is, according to Garner, that while the demos of continuum look "very good", this is simply not enough.
"Microsoft's continuum vision is central to their idea of taking your experience across devices and using devices in different ways from what we have done. It is undermined by their current position in phones and Satya Nadella really didn't address that position and what Microsoft is trying to do about it at present."
FOR FREE to continue reading
✔️ Unlock the full content of International Business Times UK for free
offer available for a limited time only
✔️ Easily manage your Newsletters subscriptions and save your favourite articles
✔️ No payment method required
Already have an account?
Log in
© Copyright IBTimes 2023. All rights reserved.