Midterms 2014: Economic Measures Won't Escape Gridlock With A Republican Senate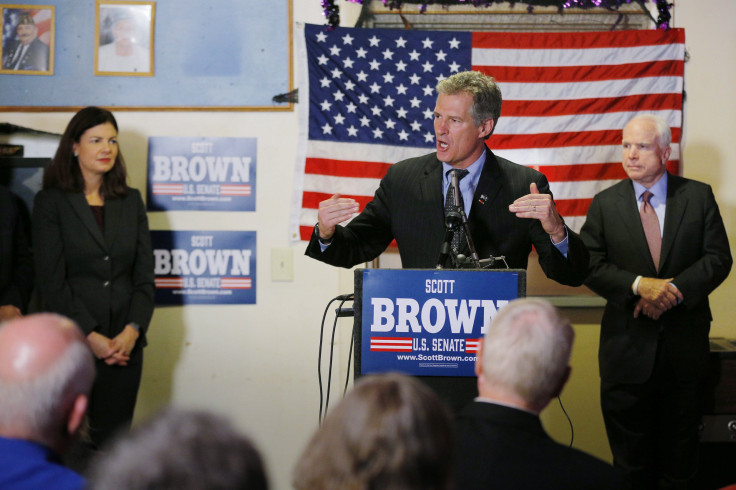 Just because Republicans now control the House and Senate doesn't mean GOP-crafted economic policy will sail into law. Far from it: Experts say that Americans can expect more gridlock, at least as it pertains to contentious federal budget and economy-related measures.
It's not that Republicans are lacking ideas. Senate Republicans say they'll make a renewed push for a balanced budget amendment to the Constitution, a limit to government outlays and an immediate slash in spending. GOP senators are also offering measures to simplify and lower corporate and individual tax rates. They are also pushing for changes to employer mandates in the president's Affordable Care Act, rather than a repeal of the law proposed by House Republicans. But President Obama is unlikely to approve these measures.
"I really don't see much difference, since the Republicans were already blocking anything the Dems wanted to do with their control of the House, whereas Obama will now block with a veto of most of what the Republicans might want to do," says Dean Baker, co-director of the left-leaning Center for Economic and Policy Research. Veronique de Rugy, senior research fellow of the U.S. economy and federal budget at George Mason University's libertarian-minded Mercatus Center, also doesn't foresee any shifts in economic policy with a Republican-controlled Congress and Democratic president. "We have had divided government and gridlock for four years," she said. "In a sense, it cannot get worse."
Obstruction and gridlock are exactly what Americans don't want from elected officials this season. Although most indicators suggest that the U.S. is in the midst of a sustained recovery, many voters aren't yet feeling a financial upturn in their own lives. Even as the economy expands at a quicker pace and businesses begin to add jobs, wage growth has been virtually nonexistent. The top concerns of voters going into the midterms were economic growth and job creation, according to a NBC News/Wall Street Journal poll released Sunday.
The GOP's balanced budget amendment, even if passed in January, wouldn't affect the economy for many years. And, more broadly, the Senate GOP vision has one critical flaw, notes Gary Burtless, senior fellow at the Brookings Institution and former Labor Department economist: It doesn't specify what should happen if the proposal to trim taxes doesn't produce the expected revenue to fit a balanced budget.
Burtless points out that the balanced budget amendment and cap on spending would reduce the government's ability to slow a recession and speed economic recovery. "The measures would act as enablers of deep recessions," he says.
It's unlikely that federal lawmakers will come up with solutions to address the recovery's tepid wage growth. The House has already blocked a federal minimum wage hike, arguing the higher costs would cause business owners to lay off workers. But 23 states and Washington, D.C., already have higher minimum wages than federal law requires, evidence that midterm races in state legislatures could have a deeper impact on local economies than Congressional seat shuffles.
Mark Hamrick, chief economist for Bankrate.com, says that with the vast divide between the president and Congress, it's hard to see how Washington will make progress on some of the nation's more pressing economic and budgetary matters such as the future of social security and other government programs. "These issues continue to loom, yet nothing is done," Hamrick says.
Fortunately for Americans, the nation's economy continues to add full-time, quality jobs at a healthy pace. The next indication of job growth will come Friday in the Labor Department's October jobs report. Wages have even begun to thaw. The Bureau of Labor Statistics said last week that wages rose at their quickest rate in more than six years in the three-month period ended in September.
The economy has rebounded enough that the Federal Reserve decided to end its stimulus program that poured $4.5 trillion into the economy and is expected to raise interest rates in 2015, which would increase borrowing costs for consumers and businesses. That's a much more dramatic shift than Congress could accomplish this term. Given political realities, Hamrick says, "the Federal Reserve chair is easily the second most powerful person in Washington."
FOR FREE to continue reading
✔️ Unlock the full content of International Business Times UK for free
offer available for a limited time only
✔️ Easily manage your Newsletters subscriptions and save your favourite articles
✔️ No payment method required
Already have an account?
Log in
© Copyright IBTimes 2023. All rights reserved.