Military Budget 2015: Air Force Cuts See Air National Guard Hit Hard As A-10, Predator Drones And F-15C Eagles All Pushed Toward Retirement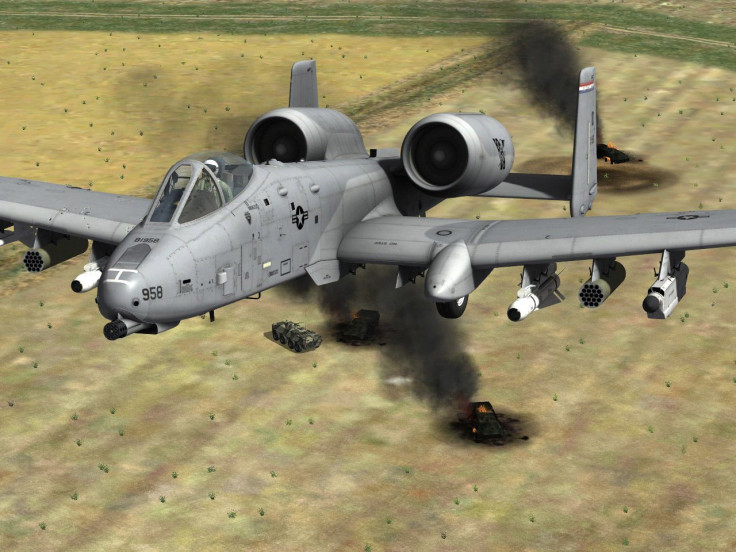 As part of the administration's 2015 defense budget cut requests, the Air National guard is to take big reductions in its capability and readiness as the Air Force looks to make big savings beginning in 2015.
The overall plan issued by the Department of Defense will be to cut the Air Force's fleet extensively over the next five years. This will see the 50 F-15C Eagles retired in 2015 along with General Atomics' MQ-1 Predator drone, which will be replaced by the MQ-9 Reaper drone. In addition, the entire A-10 and U-2 fleets will be retired, which both have been in service since 1957 and 1977, respectively. It was originally thought that those cuts would be enough to satisfy the original cuts, but the F15-C Eagles were also required to make up the numbers.
Air Force Chief of Staff Gen. Mark Welsh said the choices of what to cut had been tough, but the department simply had to cut "a number of tactical fighters, command and control, electronic attack and intra-theater airlift assets so we could rebalance the Air Force at a size that can be supported by expected funding levels."
He claimed that without making the cuts the force would not be able to maintain required readiness levels.
Active-duty aircraft will be hit first with approximately 21 overseas F15-C Eagles to go with another two from Nellis Air Force, Nev.
In 2016, the Oregon Air National Guard will see 15 Eagles go. A further 12 cuts will be shared among Florida, Massachusetts, Louisiana and California.
The partial retirement of the Predator fleet and move to the Reaper fleet will see Creech Air Force Base, Nev., lose 72 predators between 2015 and 2017. An additional 10 will be cut from Holloman Air Force Base, N.M., and two more from bases in California. Bases in Arizona, North Dakota and Texas will integrate the Reaper drone into their operations between fiscal 2015 and 2017, according to the Air Force. Some may see the move from Predator to Reaper an odd one, given that the Reaper costs around three times as much per unit as the Predator.
The A-10 retirement has been met with protest from lawmakers, who believe the A-10 could have continued until 2028 and still offers a cost-effective option for the Air National Guard. If it is retired, the first base hit would be Idaho's Air National Guard, which will move to using F-15E aircrafts instead.
Additional A-10 cuts will see Davis-Monthan Air Force Base, Ariz.; Moody Air Force Base, Ga.; Osan Air Base, South Korea and Egin Air Force Base, Fla., giving up the aircraft.
Davis-Monthan, Moody and Nellis would lose additional units in the 2016 cuts.
© Copyright IBTimes 2023. All rights reserved.