Missing Argentine Submarine Latest: $4M Reward Offered In Search For ARA San Juan
Argentine President Mauricio Macri offered a hefty reward this week for the location of missing navy submarine the ARA San Juan. Defense Minister Oscar Aguad said Tuesday the reward would be about $4 million, though the exact amount of money was expected to be announced later in the week, according to Sky News.
The ARA San Juan and its crew members disappeared Nov. 15 during a naval training exercise off the southern coast of Argentina. A multinational search yielded no trace of the submarine. Late in November, authorities announced that although the search would continue, it was no longer considered a rescue mission.
The reward money was announced at Macri's official residence while he spoke to the family members of the 44 crew members aboard the missing submarine. During the Tuesday meeting, relatives asked Macri to expand the search area and allow private companies to take part in the search, according to Fox News.
"We propose [to the president] that the search area be expanded, including public and private companies," said Itai Leguizamon, wife of crew member German Oscar Suarez.
The search has continued for the missing submarine, with Russian submersibles scouring the depths of the ocean floor. Despite the location of several objects of interest in the undersea search for the vessel, the submarine has not been located. A report released in January stated that the 44 crew members on board likely died as the result of an explosion and that they "did not suffer or drown."
"Their death was instantaneous," the report said.
An internal document released in late January showed that the submarine was "limited" in how deep it could go, and that beyond a certain depth it could not "guarantee its watertightness," according to Argentinian journalist Juan Amorin.
The Argentine Navy had not officially weighed in on either of the reports released. A commission was convened to investigate the cause of the vessel's disappearance to determine the cause and circumstances as well as the submarine's condition before it set sail in November. The navy also announced it would continue paying the salaries of those on board to the crew members' families.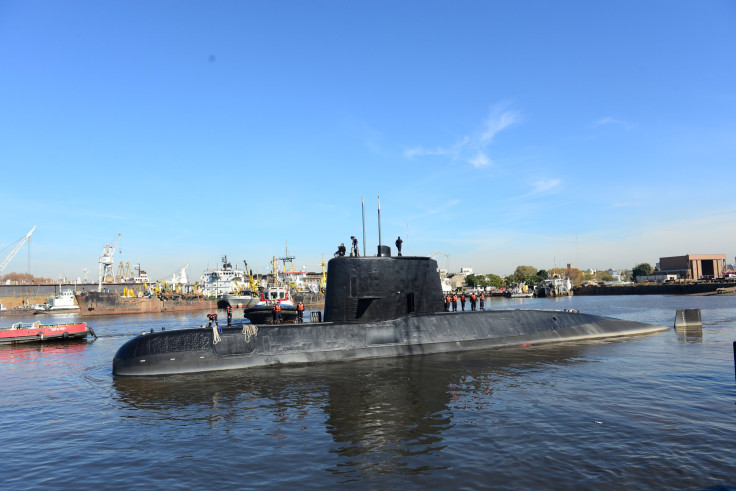 © Copyright IBTimes 2022. All rights reserved.
FOLLOW MORE IBT NEWS ON THE BELOW CHANNELS