Nathan Carman Denies Killing Grandfather After Mother Mysteriously Disappears At Sea
An embattled Vermont man denied killing his grandfather and mother Wednesday after a lawsuit was filed against him by relatives. Nathan Carman was considered a suspect in the fatal 2013 shooting of his grandfather, John Chakalos. In 2016, his mother disappeared at sea after they took a fishing trip together near Rhode Island.
Carman's three aunts claimed he was responsible for the death of Chakalos and the death of his mother. The three women filed a suit in New Hampshire court in an attempt to stop Carman from getting any money from their estates, according to the Boston Herald. Chakalos left some $29 million to his four daughters, $7 million of which could go to Nathan, the Associated Press reported.
"I did not kill my grandfather or my mother," Carman said in a statement Wednesday. "Nor did I engage in the violent behavior in my childhood that has been reporting. It is my aunts who are being driven by malice and greed to make the vexatious, false and insupportable allegations which form the basis of their probate lawsuit in New Hampshire."
Chakalos, an 87-year-old wealthy real estate developer, was shot and killed in Connecticut in 2013. No suspects were ever arrested in his death. Authorities later found that a Sig Sauer semiautomatic rifle purchased by Carman matched that of the caliber that killed his grandfather. Carman eventually told police he did not mention it because he forgot about it. He also told authorities he lost it.
"That gun is a high end, $3,000 semi-automatic assault weapon," said Dan Small, an attorney for Carman's aunts, according to New York Magazine. "How do you forgot about a weapon like that when the police are asking you about guns? More importantly, how do you lost it? Did you leave it at the Dunkin' Donuts?"
Linda Carman, Nathan's mother, disappeared at sea near Rhode Island in 2016 after the pair departed on a fishing trip. He was later found on a life raft. Her body was never recovered, and she was presumed dead.
"There was a funny noise in the engine compartment," Carman said of the boat's sinking, according to the Hartford Courant. "I looked and saw a lot of water…I brought the safety stuff forward…the boat just dropped out from under my feet. When I saw the life raft, I did not see my mom."
Carman fired two lawyers representing him this week, citing "growing concerns about their basic competence." Hubert Santos and Richard Thorner were set to represent him in the New Hampshire court case. Carman said in a statement that he would represent himself for the time being.
"I plan to aggressively pursue all legal avenues available to me for rectifying the injustices which have already been perpetrated and obtaining a just outcome in the matters that are ongoing," Carman said, according to the Courant. "Though I wish I had the financial means to hire more suitable counsel to represent me…I am confident that through my hard work and determination alone if need be, the truth will prevail, I will be vindicated and perhaps my grandfather's true murderer will be uncovered."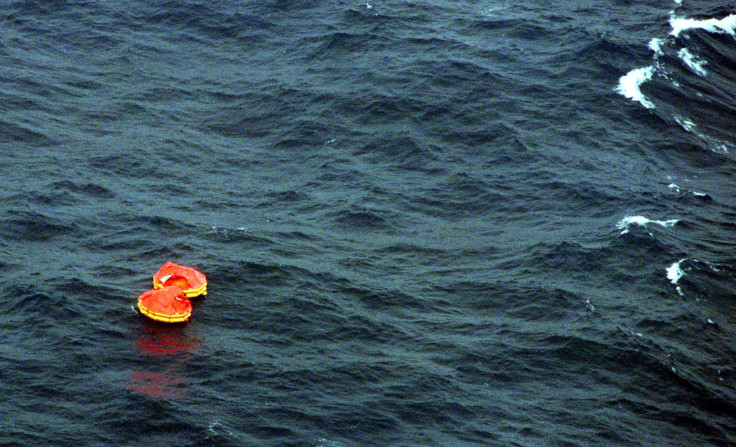 © Copyright IBTimes 2022. All rights reserved.
FOLLOW MORE IBT NEWS ON THE BELOW CHANNELS