Missing Argentine Submarine Latest: 'Metallic' Objects Found In ARA San Juan Search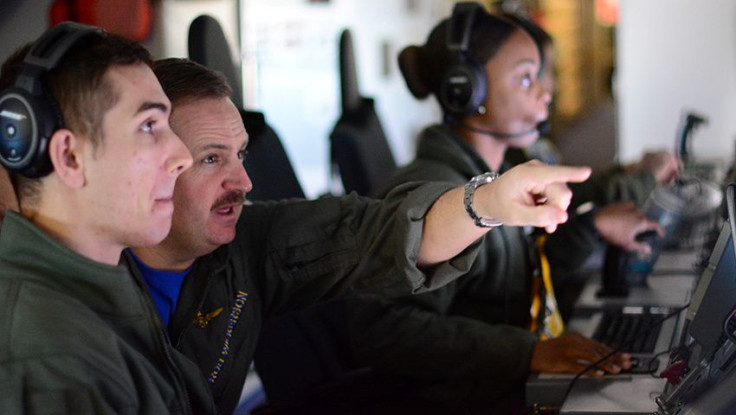 A day after officials announced they would end the rescue mission for a missing Argentine military submarine, authorities said they located four objects as part of the search. Naval spokesperson Enrique Balbi said four metallic objects were found while searching for the ARA San Juan, according to Sky News.
It remained unclear what those metallic objects were or whether they were related to the submarine. Six objects were previously detected, though two were later ruled out.
"Concretely, there were six contacts [items discovered on the ocean floor by sonar searches] in the last few days that have been positioned, of which two have been completely discarded," Balbi said. "We have to count on the submersible vehicle who have to do a visual inspection, to confirm or not if those contacts are something metallic that might suggest they are the submarine."
The submarine has been missing since Nov. 15, when it last made communication with land during a naval exercise. The commander reported a battery short circuit but was able to continue using alternate batteries.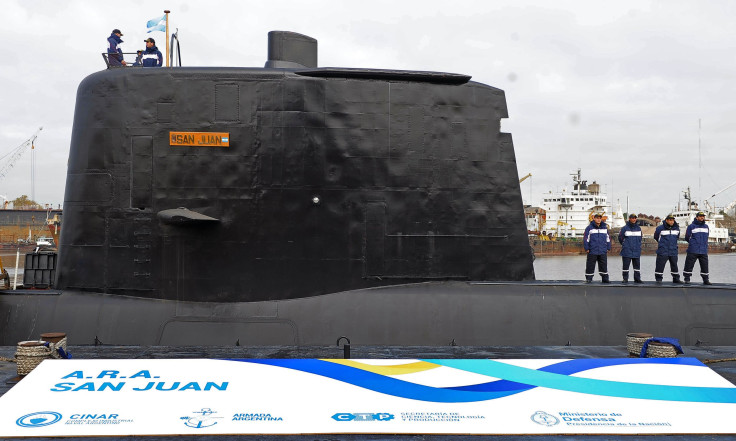 Authorities announced Thursday they were officially ending the rescue mission for the ARA San Juan but that the search would continue. Due to the length of time surpassed since the last communication with the vessel, no one was believed to be alive on board.
"We've had 28 ships, nine aircraft, 4,000 people involved, 18 countries supporting," said Balbi, according to the Associated Press. "Despite the magnitude of these efforts, we've been unable to find the submarine."
The fate of the ship still remained unclear. Just hours after its last communication, a sound consistent with an explosion was located underwater near the submarine's last known location. Authorities had not yet confirmed an implosion on the ship but were investigating the possibility. In addition, officials believed the ARA San Juan had just seven to 10 days left of oxygen when it disappeared and the search had since taken "more than twice what is estimated for a rescue."
The operation has since shifted to a "search and recovery" mission, despite pleas from family members who believed their loved ones were still alive. Forty-four crew members were on board the vessel when it departed from Ushuaia in southern under the command of Pedro Martin Fernandez.
"I don't understand this arbitrary and unjustified decision," Luis Tagliapietra, the father of 27-year-old crew member Alejandro Tagliapietra, told reporters. "It's unusually cruel. Every day, it's a new blow. I'm destroyed."
© Copyright IBTimes 2023. All rights reserved.
FOLLOW MORE IBT NEWS ON THE BELOW CHANNELS