Missing Flight MH370: Plane Flaperon Found, But Malaysia Airlines Won't Fly Victims' Families To Réunion Island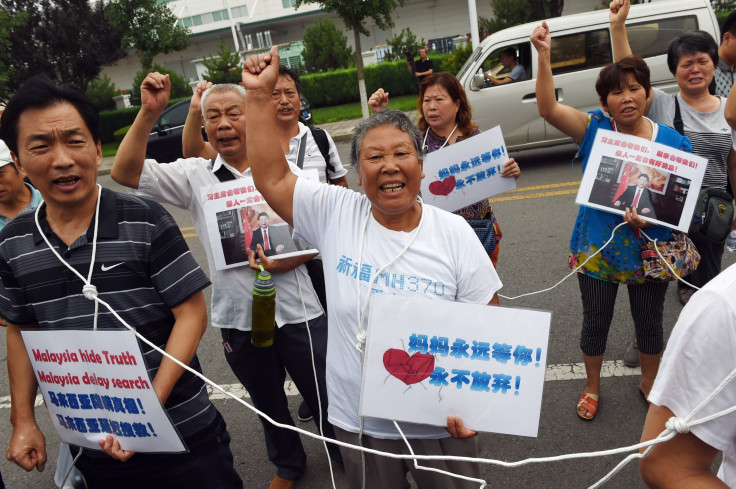 Malaysia Airlines reportedly will not transport the families of the passengers of missing Flight 370 to Réunion Island, the Indian Ocean island where debris that could be linked to the plane turned up late last month. A spokeswoman told Malaysia daily newspaper the Sun that although the airline will send investigators to the French island, it won't fly victims' relatives there.
"There is no legal requirement for Malaysia Airlines (MAS) to send MH370 next-of-kin to Réunion Island or anywhere else where the debris are suspected to be found," the unidentified spokeswoman said. The airline issued a statement last week expressing its sympathies to the families of the 239 people who were on board the plane when it disappeared in March 2014. A wing part called a flaperon, found on Réunion Island, was undergoing testing this week and was believed to be evidence that MH370 crashed.
The passengers' families have fought back and forth with Malaysia Airlines for more than a year. They've accused the airline of "delaying, concealing and cheating" the investigation into the flight's disappearance, complained about a lack of information updates and demanded greater transparency from officials. Many have declined to claim the $50,000 in compensation that the airline offered, saying they didn't want to request death certificates for their loved ones, CNN reported.
The relatives issued a statement last week through Voice 370, an international MH370 families support group, saying they've been "apprehensive about the handling of the whole incident from day one" due to worries over expertise, capabilities and intentions. They also rejected Malaysia Prime Minister Najib Razak's announcement, confirming that the Réunion Island wreckage came from the plane. [Other authorities had withheld judgment, saying they wanted to review further test results.]
"We the families of those on board MH370 would like to appeal that all debris be analyzed at a reputable place with the appropriate expertise and equipment, be it the French authorities or other advanced nations," the statement read.
© Copyright IBTimes 2023. All rights reserved.