Money's Winners And Losers: Rentech, Goldman Sachs, NASA And Curiosity; Standard Chartered, Apple And Samsung, Social Security Administration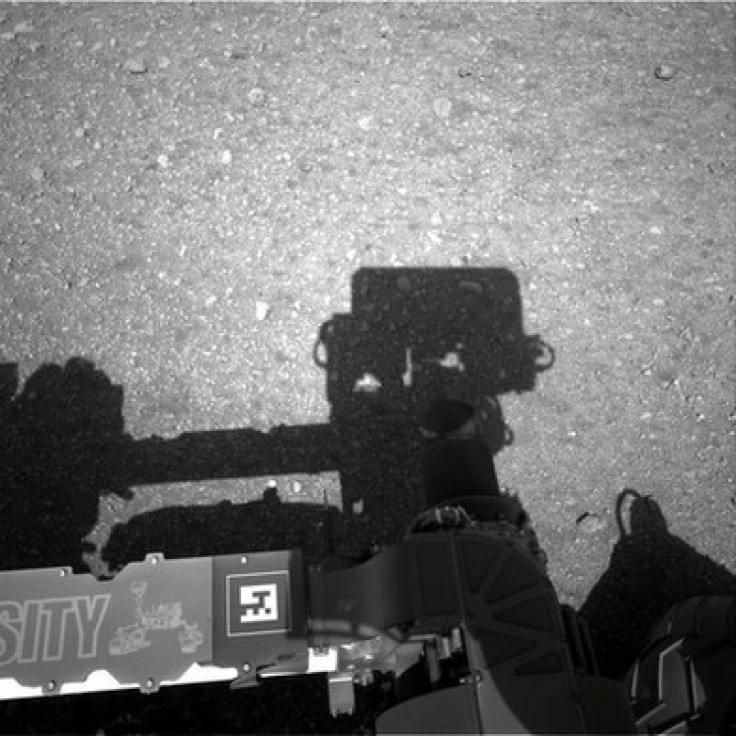 Each week, the International Business Times money team picks three winners and three losers. Our choices are made based upon the amount of money involved and how compelling, dramatic, or just generally interesting the story behind the money is.
WINNERS
Rentech Nitrogen Partners LP
Corn prices have rallied in the past month as much of the U.S. has sweated through the worst drought in half a century. One side effect of the crop-wilting weather has been bullish sentiments on the publicly traded companies involved in manufacturing nitrogen and phosphate fertilizer products, whose share prices tend to follow corn prices. The reason: Farmers tend to plant more in growing seasons following weather disasters to take advantage of higher grain prices. This week, Rentech Nitrogen Partners LP (NYSE: RNF) saw its share price climb 13.6 percent to an intraday 52-week high of $33.35. Rentech is not only well positioned going into the next growing season, the company is also well positioned, literally. Its primary facility is located in East Dubuque, Ill., in the heart of the world's most productive corn-growing region. No long hauls are necessary to deliver its goods to the farm. On Friday, the company raised its guidance for the year as crops continued to wilt.
Goldman Sachs Group Inc.
Goldman Sachs Group Inc. (NYSE: GS) got some good news on Thursday and Friday when the U.S. Justice Department and Securities and Exchange Commission suspended investigations into the firm's dealings in mortgage-backed securities. The Justice Department said Friday that there was no way to prosecute criminal charges against Goldman or its employees, and the company said the SEC had dropped its investigation on Thursday. U.S. Sen. Carl Levin, D-Mich., had called for a criminal investigation in April of last year.
National Aeronautics And Space Administration
NASA had a big day on Monday when its Curiosity rover -- the public face of the ultrahigh-technology Mars Science Laboratory -- touched down on the Red Planet following a harrowing drop through the Martian atmosphere and a powered descent to the surface of the Gale crater. The Curiosity project cost roughly $2.5 billion, and success was far from assured -- a crash was more likely than a successful landing. However, Curiosity did not crash and once again proved the incredible engineering and technical expertise of NASA and the Jet Propulsion Laboratory.
LOSERS
Standard Chartered PLC
British bank Standard Chartered PLC (London: STAN) was hit with a ton of bricks when the New York State Department of Financial Services accused the bank of illegal business with Iran. "For almost [10] years, SCB (Standard Chartered) schemed with the Government of Iran and hid from regulators roughly 60,000 secret transactions, involving at least $250 billion, and reaping SCB hundreds of millions of dollars in fees," the Department of Financial Services report said. Standard Chartered has denied the charge. However, it is attempting to settle the case over the weekend. Meanwhile, the bank is at risk of losing its New York banking license, which it uses to operate its only U.S. office.
Apple Inc. and Samsung Electronics Co.
Apple Inc. (Nasdaq: AAPL) and Samsung Electronics Co. (London: BC94) were forced to make some juicy disclosures in court Friday as part of the ongoing patent battle between the two tech giants. Both companies had to reveal the breakdown of U.S. tablet and phone sales numbers, information that manufacturers usually keep close to the vest as a business secret. As Wired.com pointed out, a brief review of the documents revealed that Samsung apparently sold only about one-tenth of the number of Galaxy Tabs it reported it did in January of last year.
Social Security Administration And US Taxpayers
The Social Security Administration has paid about $99 million to 890 dead people, according to a recent report by its Office of the Inspector General. The SSA discovered the payments by cross-referencing a random selection of Social Security beneficiaries over the age of 90 who had not received Medicare benefits for three years. The SSA attempted to contact 125 individuals and found that 18 percent were already deceased, but that someone had continued to draw their Social Security benefits. On average, benefits had been drawn for 12 years after the beneficiary's death. The longest period of time was 29 years, and that case will likely lead to a criminal prosecution.
© Copyright IBTimes 2023. All rights reserved.