Monster-Sized Fish Caught By Woman Is Bigger Than Her [Photo]
Sue Elcock from England caught a mammoth fish that weighed 130 pounds on a fishing trip in Australia last week. Elcock, 68, while visiting her son in Perth reeled in more than a good time with her son when she hauled in a 5 ft, 4 inches long giant bass grouper.
On vacation in Australia, Elcock was staying with her son Simon and his wife Michelle in Perth when she decided to join Simon on a fishing expedition. Not a seasoned angler herself, Elcock, up until the unforgettable fishing expedition in Perth, was merely successful in baiting a snapper. So the catch came in as a surprise to her and her son.
"Simon is an experienced sea angler and I have been out with him before when I have been visiting him and Michelle," Sue told the Sun. "The biggest fish I've caught before was a snapper about a foot long and when this one took the bait on the bottom the tug on the line didn't seem much."
"I just couldn't believe the size of it when it reared its head out the water. It was the size of a sofa," Elcock added.
Elcock who thought she had caught a "fair sized fish" when she felt a tug on her reel, didn't expect to wrangle the giant sea bass, which measured two inches bigger than the petite English woman, the Sun reported. After 40 minutes of reeling, her son and their fellow passengers hauled in a giant bass grouper.
"I just couldn't believe the size of it when it reared its head out the water. It was the size of a settee," Elcock said.
"Someone said you would need an awful lot of chips to go with a fish like that," Elcock joked of her find. "But I've helped cut him up and get all that fish into the freezer. Simon and Michelle will be enjoying fish barbies for months when I'm long back in the U.K."
Reel Force Charters, the charter company used in the expedition, shared Elcock's conquest on Facebook and Instagram with a video of her awesome early morning find.
The company wrote, "How 68 year old Sue celebrates #internationalwomensday." Simon, an aluminium mine worker, said he's "thrilled" for her.
"The photo of her holding the fish is one to treasure," he said.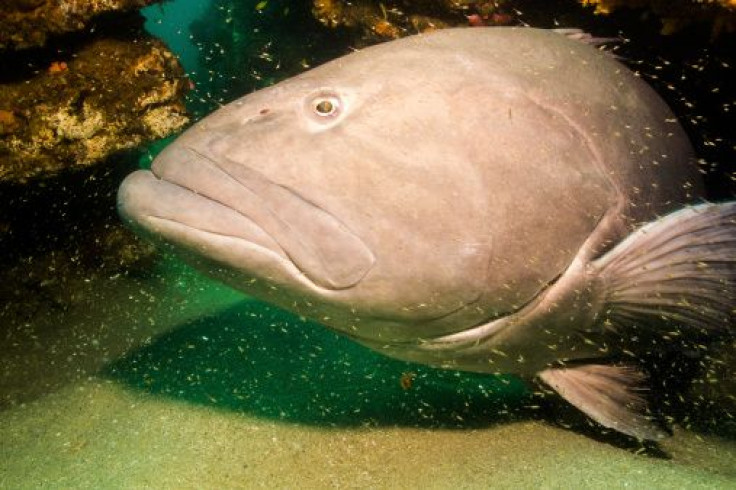 Last year two men reeled in a large grouper bass that weighed over 140 pounds. The anglers in Perth caught the massive fish that turned out to be too big for the scales to measure it.
© Copyright IBTimes 2022. All rights reserved.
FOLLOW MORE IBT NEWS ON THE BELOW CHANNELS