More Than 70% Of Emerging Market Internet Users Are On Facebook (FB) and Twitter (TWTR)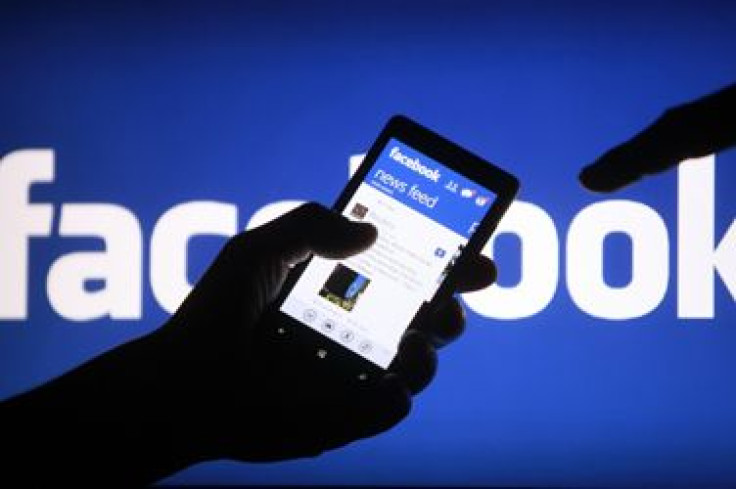 People in emerging countries are most likely to use the Internet to access social media -- and are more likely to be early adopters of new technology, according to a study released Thursday by the Pew Research Center.
"In a remarkably short period of time, Internet and mobile technology have become a part of everyday life for some in the emerging and developing world," the report said.
Researchers found that although the United States still has the most Internet users, people in other countries were more likely to use their Internet connection to access Facebook (NASDAQ:FB), Twitter (NYSE:TWTR) and similar sites.
"These countries have a relatively modest share of their entire population online," the Pew press release said.
"But those who do go online in poorer countries are early adopters, and they are enthusiastic to try the newest digital technology adaptations."
Nearly 55 percent of all Americans own a smartphone. In most developing countries, the rate is much lower -- in Lebanon, it's 45 percent, in China it's 37 percent, and in Pakistan, only 3 percent of adults own a smartphone.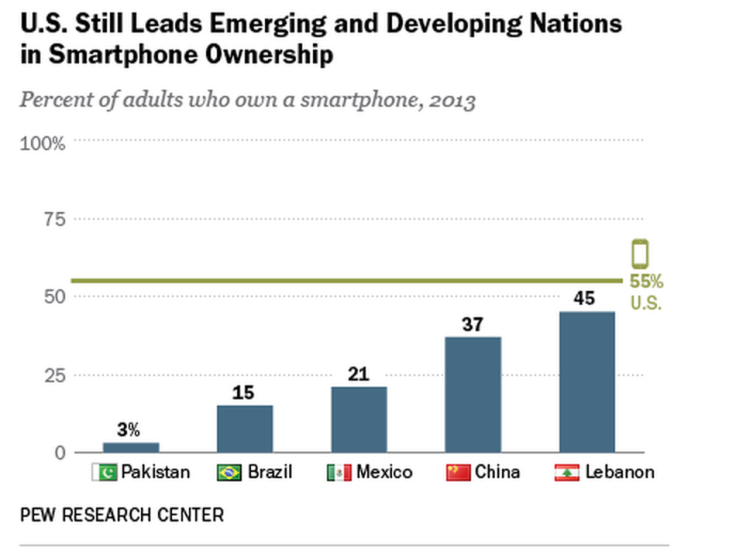 However, the people who do own smartphones tend to be focused on social media.
The data showed that more than 80 percent of Internet users in Egypt, Russia and the Philippines participated in social media sites.
But users with ordinary phones aren't idle.
In Kenya for instance, 68 percent of cell phone owners use their devices to send and receive mobile payments -- in countries outside of sub-Saharan Africa, just 8 percent of people do this.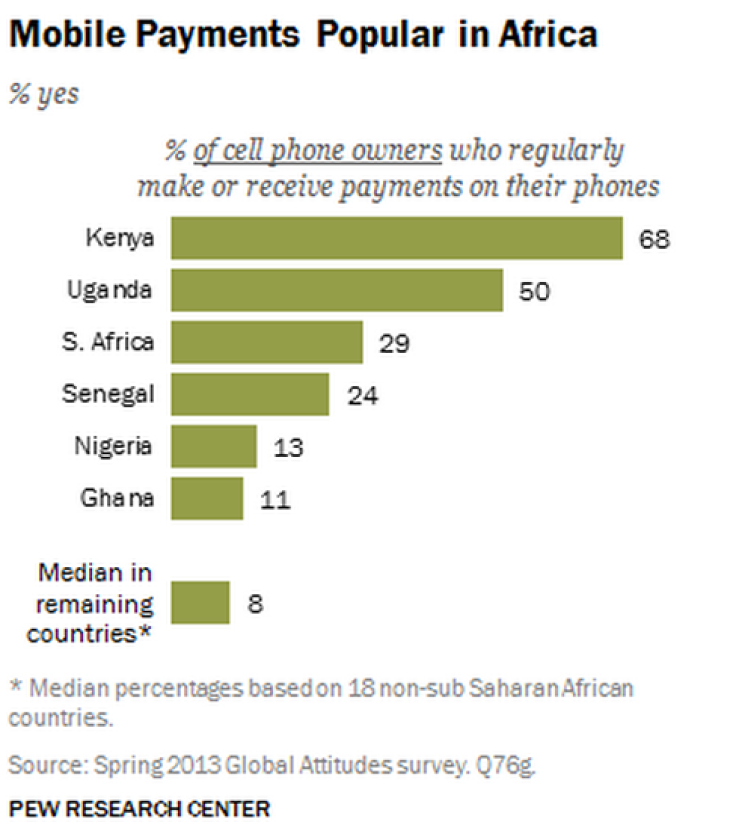 © Copyright IBTimes 2023. All rights reserved.