More Shale Oil In Russia, Argentina And Algeria Than The US: IHS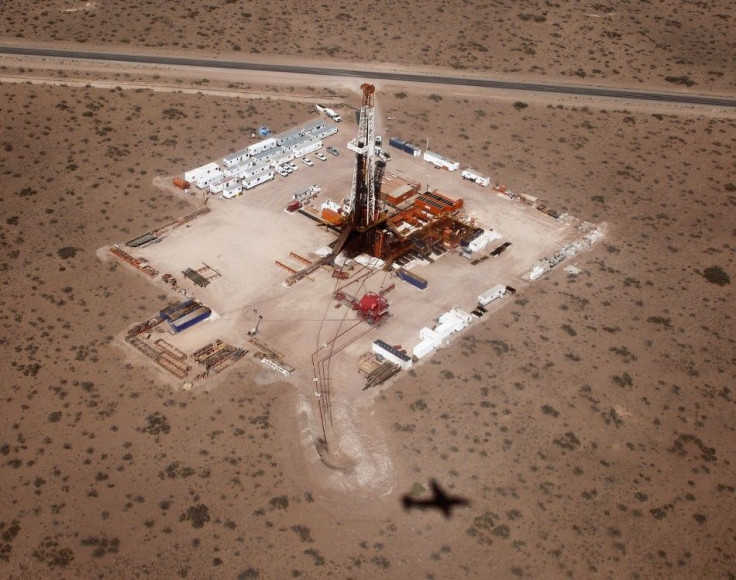 Argentina, Russia and Algeria may soon see an energy boom like the U.S.' as those countries' shale oilfields may hold larger reserves than current oil-producing states in the U.S., according to a report released by global information company IHS Tuesday.
An IHS analysis confirmed the widespread geological potential for so-called tight oil globally that has the potential to increase world crude oil production in the next decade.
Thanks in part to hydraulic fracturing ("fracking") and drilling horizontally, oil trapped in shale rock deep beneath the Earth's surface that was once impossible to tap commercially can now be extracted profitably.
Fracking, a process in which millions of gallons of water and chemicals are blasted to extract natural gas or crude oil from fractured rocks and shale, has caused U.S. oil and gas production to skyrocket in the past several years. The technique has been heavily criticized for its alleged environmental impact, with critics contending fracking contaminates groundwater.
Fields in the Muerta of Argentina, the Bazhenov shale of Siberia and the Silurian shale of North Africa could produce more than the highly productive Bakken formation in North Dakota and the Eagle Ford formation in Texas.
However, tapping into reserves of other countries outside the U.S. would be more costly than current extraction in the U.S. because of infrastructure deficiencies, according to the IHS.
© Copyright IBTimes 2023. All rights reserved.