Morgan Stanley Under Pressure For Coal Industry Financing On Climate Change Concerns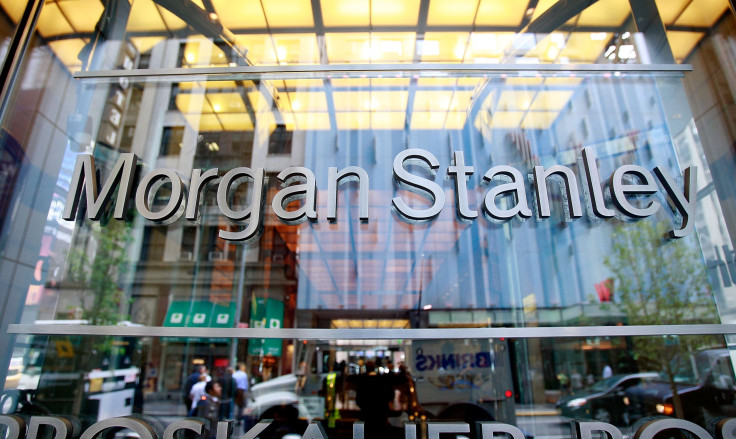 Major U.S. banks are under mounting pressure to cut ties with coal-mining and power projects. Environmental groups staged protests outside Morgan Stanley buildings nationwide Friday, just days after Citigroup Inc. said it would reduce financing for the coal industry, citing concerns over climate change.
The bank push arrives at an especially painful time for the U.S. coal industry. Demand by power plants is dropping amid fierce competition by cheap natural gas, which is made comparatively more attractive by tighter federal clean-air and -water regulations. Prices for the coal used in steelmaking are plummeting as building slows in China's weakened economy. And fossil fuel is increasingly losing favor among financiers and investors that recognize the burning of coal as among the world's largest sources of greenhouse-gas pollution.
"It's becoming less and less of an attractive industry to be a player in," said Edgar van der Meer, a senior analyst at NRG Expert in Toronto. "That's not to say it will dry up completely right now. But we're definitely seeing a shift away from coal, and it's trickling down into every aspect of the supply chain and ancillary services."
Citigroup, the third-biggest bank in the U.S., said Monday its credit exposure to coal mining had "declined materially" in the past four years and that the trend would continue into the future. The bank is pulling back from companies that use mountaintop-removal methods, as well as coal-focused subsidiaries of large mining firms, the New York-based bank said in its "Environmental and Social Policy Framework" guidelines posted online. Approval of the financing of future coal projects will require "escalation and senior approval," according to the guidelines.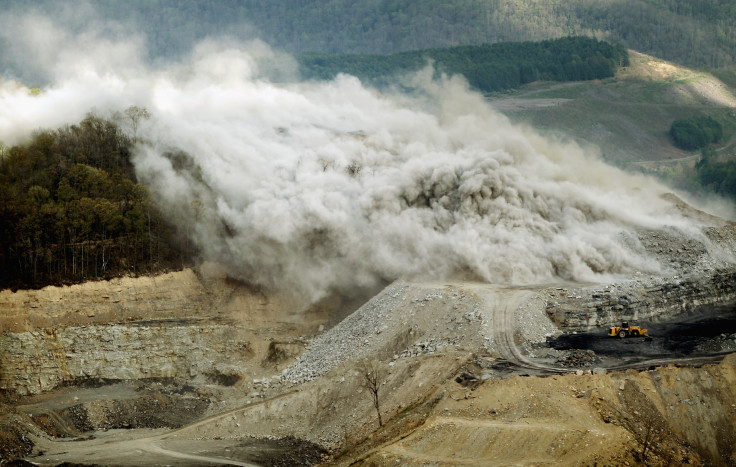 Bank of America Corp. and Credit Agricole SA, Europe's third-largest bank, both previously said they were scaling back their coal financing, announcing general goals of limiting credit risk in the global coal sector. "The transition from high-carbon energy to low-carbon energy will continue," Andrew Plepler, the leader of corporate social-responsibility efforts at Bank of America, told shareholders at a meeting in May. "We will continue to do our part to accelerate this transition for our customers, clients and communities."
Activists with the Rainforest Action Network (RAN) called on Morgan Stanley Friday to stop financing its major coal clients, including Alpha Natural Resources Inc. -- the U.S. coal miner that recently filed for bankruptcy protection -- and RWE Group, the German power utility. Ben Collins, a senior RAN campaigner in San Francisco, said the group is ramping up its actions against coal financing ahead of the United Nations climate-change conference in Paris this December. Almost 200 countries have agreed to forge a pact to slash global greenhouse-gas emissions and limit global warming.
Morgan Stanley "is definitely a laggard among its Wall Street peers," Collins said. "We're calling out Morgan Stanley for its financing of some of the worst [coal] companies, and urging the bank to end financing for coal prior to the Paris climate conference."
A Morgan Stanley representative declined to comment on the protests Friday. Instead, he pointed to the bank's environmental-policy statement, which describes an "enhanced due diligence" process on any commercial lending and investment-banking transactions on mountaintop-removal coal mining. "We are aware of the benefits of reducing greenhouse-gas emissions," the bank said in the statement.
In September, Morgan Stanley was among the six major banks in the U.S. to call on U.N. negotiators to adopt policies that "recognize the cost of carbon" and help "provide greater market certainty, accelerate investment, drive innovation in low-carbon energy and create jobs," according to a letter signed by the banks.
Van der Meer said the bank's slight shifts away from coal financing won't drive a financial crisis in the mining and power sectors. The policy changes reflect a broader trend already taking place in the energy industry. "The financing issues would follow, rather than lead, the shift," he said.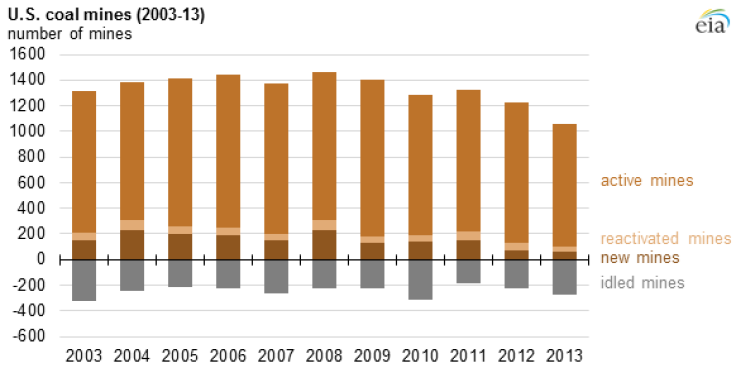 Coal is declining as a major U.S. power source as utility companies switch to cheaper, lower-carbon natural gas or invest in renewable energy projects such as wind and solar farms. This spring, natural gas supplanted coal as the biggest producer of U.S. electricity for the first time. The U.S. Energy Information Administration has forecasted an 8 percent drop in U.S. coal consumption this year. Levels of use will fall further in coming decades as the Obama administration's Clean Power Plan makes it harder to emit carbon from smokestacks, analysts have said. At the same time, prices for metallurgical coal -- the type used in steelmaking -- have plunged to 11-year lows as China's economy drags.
Alpha Natural Resources, the second-largest coal company in the U.S., filed for protection under Chapter 11 of the U.S. Bankruptcy Code in August, becoming the latest victim of the downturn. The Bristol, Virginia, miner has lost nearly all its market value since 2011, when it acquired Massey Energy Co. -- a major metallurgical-coal producer -- for about $7 billion. More than three dozen coal operations have been forced to file for bankruptcy protection in the past few years, including James River Coal Co., Patriot Coal Corp. and Walter Energy Inc., according to the research firm SNL Energy.
Energy analysts say a wave of energy consolidations and assets sales may be under way as a few large players aim to navigate the rocky market. For U.S. banks, the most attractive mining companies will be the ones with diversified portfolios -- including metals and minerals -- instead of risky coal assets, van der Meer said.
RAN campaigner Collins said his environmental group is encouraged by the efforts of Citigroup and Bank of America to limit their exposure to coal companies. But he said the policy shifts address only a tiny fraction of the banks' relationships with coal, and they don't include set targets or timelines for phasing out the fossil fuel.
"The goal is to move the banking sector away from financing a fuel that's incompatible with a low-carbon future," Collins said.
© Copyright IBTimes 2023. All rights reserved.