Moto X Review: Motorola Builds Best Android Smartphone Of 2013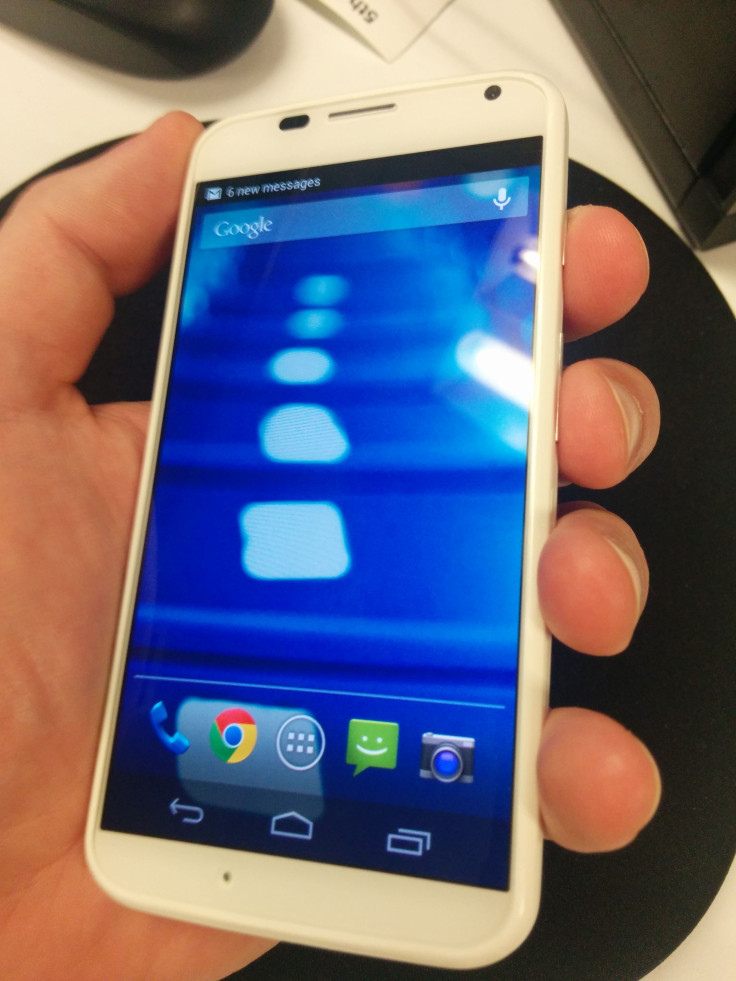 The International Business Times has named the Moto X the IBTimes Best Android Smartphone of 2013. With its first flagship release since its acquisition by Google (NASDAQ:GOOG), Motorola has crafted a premium smartphone with an exceptionally simple and intuitive user experience.
In a year that saw the launch of several incredible Android devices, including the HTC One, LG Nexus 5 and Samsung Galaxy S4, the Moto X stands out by ignoring the hardware race and focusing on a customizable, user-friendly design.
Customers can customize the Moto X with a plethora of colors on Motorola's "Moto Maker" website. Most custom-designed Moto X models will deliver five days after ordering, thanks to the phone's American assembly, at Motorola's Fort Worth, Texas, factory.
Motorola announced on Wednesday it was permanently cutting the price of the Moto X to $399 for 16GB of storage, without a carrier contract or subsidy. That lowers the price of the Moto X to just $50 higher than the LG Nexus 5, making it an incredible value in addition to an intuitive and innovative Android smartphone.
The Moto X is not perfect by any stretch of the imagination. Its biggest flaw is its availability: it can only be purchased in the U.S. and Canada. Motorola told international customers not to worry, as it had more devices in the pipeline. The release of the Moto G, which starts at $179, appears to be Motorola's comparative international offering. While the Moto G is well-made and offers a lot of value for the price, it is not customizable, and lacks the advanced features found on the Moto X -- like Touchless Control and Active Display.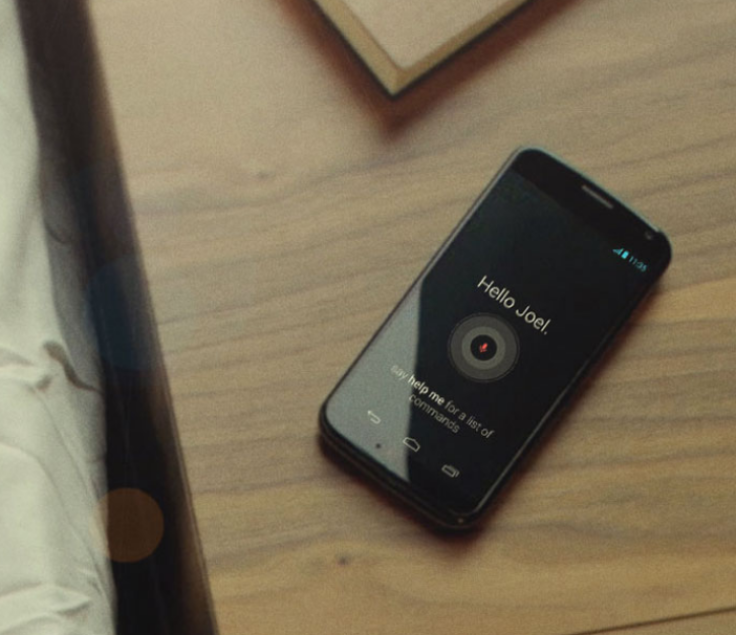 In addition to Android 4.4 KitKat, which has over a million apps available, the Moto X has a few software tweaks from Motorola. These include an always-on voice control feature that the manufacturer calls Touchless Control, which is initiated by teaching the Moto X to answer only to its owner's voice. Following the training, stating "OK, Google Now" within range of the Moto X causes the phone to wake up from sleep, awaiting a command.
The Moto X can be used completely hands-free to "Set an alarm for 6 a.m." or "Remind me tomorrow at 1 p.m. to call Mom." Other voice commands might include "OK, Google Now, listen to Queen" to play the British rock band in the music app of your choice, such as Spotify or Google Play Music. Ask the Moto X "How tall is Freedom Tower?" and it responds in a female voice, "1,776 feet."
Voice-control technology is convenient only if it can be used completely hands-free, and Motorola appears to be one of the few manufacturers that understands this predicament. While the Nexus 5 and iPhone 5S require owners to press a button or navigate to a specific screen to start listening, the Moto X is always waiting for a specific keyword, which makes Touchless Control useful when your phone is just out of reach.
The Moto X's 4.7-inch display is slightly smaller than those of other 2013 releases like the LG Nexus 5 or Samsung Galaxy S4. The smaller display on the Moto X lends itself to a more compact overall form factor, making it easy and comfortable to hold. The resolution on the Moto X, at 720p, lags behind most competing devices. While the lower resolution uses less battery power, it makes everything on the Moto X appear less clear than its 1080p adversaries, including videos, documents, games, and websites.
One positive note about the Moto X display: it consists of an OLED, or organic light-emitting diode, which allows the screen to perform extremely well in bright light – even direct sunlight. The Moto X only uses power to light pixels displaying colors thanks to OLED, it wastes no battery backlighting an LCD like most of its competition. Motorola takes advantage of this OLED feature by offering Active Display.
Active Display consists of a minimalist white interface on a black screen. It replaces the standard Android lock screen on the Moto X, and offers a view of new messages and other information without being distractingly bright or using an excess of battery power.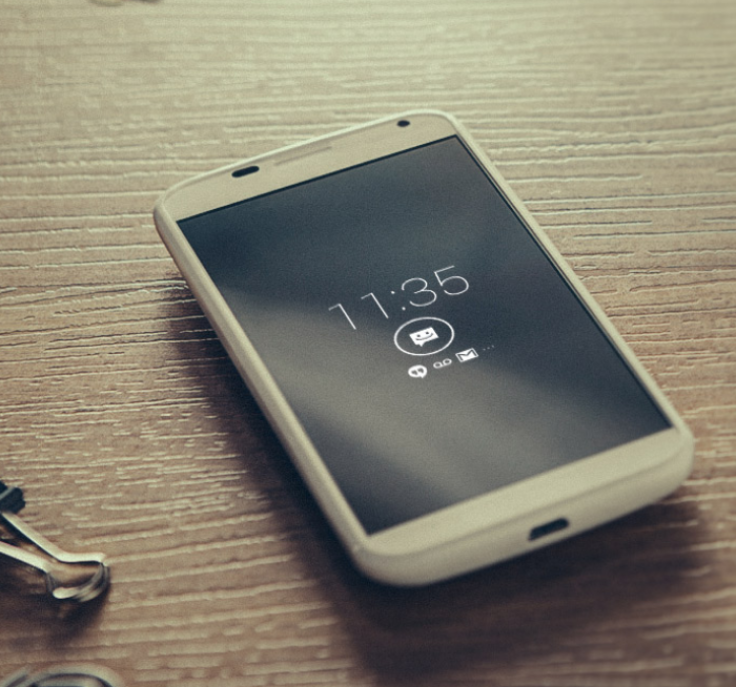 Our favorite feature on the Moto X is its updated camera, powered by a Motorola app where users can press anywhere on-screen to take a photo. Think: high-quality selfies on the Moto X's main camera, without having to locate a specific, on-screen "shutter button."
The Moto X also features a unique wrist-gesture to open the camera – even when phone is asleep. Flick the Moto X twice with your wrist, and the camera app opens, ready to shoot. This is faster, easier and more fun than having to unlock the screen and navigate to the camera app.
The Moto X also has a situational awareness feature called Active Assist, reading texts aloud when it detects car travel, and muting alerts when a meeting is scheduled. Many of these features are thanks to two low-power chips that power tasks on the Moto X, in addition to a higher-power dual-core CPU. To read more about the Motorola X8 Mobile Computing System that powers the Moto X and many of its distinctive features, read this.
Moto X vs. The Competition
There are three Android devices that competed for the best Android smartphone of 2013 against the Moto X: the Nexus 5 from LG and Google, the Moto G from Motorola and the Galaxy S5 from Samsung. Compared to all of these, as well as the ever-popular iPhone 5S from Apple (NASDAQ:AAPL), the Moto X is the only one that offers a camera ready at the flick of the wrist, voice queries answered simply and hands-free, and an OLED screen for low-power, low-annoyance notifications.
The Moto X also bested the HTC One and iPhone 5S in our review. While it lacks the universal remote control function found on the HTC One and Samsung Galaxy S4, we found that turning your mobile phone into a remote control is of limited usefulness. It drains battery at a time when it could be charging, and is less convenient to use in the dark.
Moto X vs. Samsung Galaxy S4
The Moto X costs significantly less than the Samsung Galaxy S4 – available brand new for $399 rather than $649, and has more useful features. While the Moto X operates on a relatively "stock" version of the Android 4.4 KitKat operating system, the Galaxy S4 is also preloaded with Samsung's TouchWiz running alongside Android. While a completely stock Android version of the Galaxy S4 is available in a Google Play edition, the elimination of TouchWiz also removes many of the Samsung flagship's features. Many Samsung users have found much to like about TouchWiz, but we find it to be a solution to a problem that does not exist.
For instance, Samsung devices like the Galaxy S4 prominently feature a "Menu" button on their left-hand side and omit the Recent Apps button found on the stock version of Android. The Moto X features all-touchscreen buttons that correlate perfectly with Android, including Back, Home and Recent Apps – which minimizes the screen real estate gobbled up by hardware buttons. The Menu button found on Samsung devices is available on the Moto X as well – for apps that require it – appearing as an on-screen button with three dots.
Moto X vs. iPhone 5S
Compared to the iPhone 5S, the Moto X has a completely different interface. iOS and Android are not all that similar, when it comes down to it. While the iPhone 5S has a better camera and display, the Moto X's Touchless Control is always listening, and useful, while Siri is not.
Moto X is also available with more color options that are user-customized, along with a swipe function on its keyboard, which allow users to swipe the path their fingers would usually take on a keyboard. For some reason, Apple assumes that iPhone users would not even want the option of a keyboard like Swype. Doesn't Apple know what happens when you assume?
Moto X vs. Nexus 5
While the LG Nexus 5 features a bigger and more higher-resolution screen as well as easier access to useful Google Now cards, it does so at the expense of features like Touchless Control and Active Display. It remains a valuable option for prospective Android users, and is a fantastic value at $349 for 16GB.
Those shopping between the two will have to weigh the Nexus 5's gorgeous, 1080p display against the Moto X's exclusive features. Google is not making it easy for Android shoppers this time around, and we suspect that a larger, higher-resolution version of the Moto X is on the way. Moto XL, anyone?
Moto X vs. Moto G
There are no two ways about it: the Moto G is a killer value. Verizon will soon offer it as a prepaid option for the ultra-low price of $99 for 8GB of storage. That makes it less than one-third the price of the Moto X for Verizon's prepaid customers. While subscribers to AT&T, Sprint and T-Mobile will pay $179 for the Moto G as of this writing, and would likely get more value from the Moto X's customizable look, upgraded hardware, and exclusive features for $349, cost-conscious Verizon customers should take a look.
While both the Moto X and Nexus 5 are capable of 4G speeds, the Moto G only supports the slower, more battery-friendly HSPA+ network. However, for $100 off-contract, the Moto G does offer a full-fledged smartphone experience on Verizon's prepaid network. It has a decent build quality and does not feel cheap. While the Moto G will be limited to 3G speeds on Verizon's network, all customers of Big Red's prepaid plans are limited to the slower network, so Moto G users will not be missing out on LTE if they are off-contract already.
Moto X vs. HTC One
The HTC One features fantastic sound, a sharper display and faster, quad-core processor than the Moto X. However, we found BoomSound to be of limited usefulness – since our smartphone music listening is often restricted to headphones. We also appreciated the handfeel of the Moto X compared to the HTC One.
While the aluminum unibody of the HTC One is undoubtedly a premium compared to the plastic build of the Moto X, when holding both devices for extended periods, we preferred the latter. It also costs less than the One, and Motorola offers firmware updates in a much more timely manner than HTC. There is also the matter of all those exclusive features, like Touchless Control.
Follow Thomas Halleck and IBTimes on Twitter
FOR FREE to continue reading
✔️ Unlock the full content of International Business Times UK for free
offer available for a limited time only
✔️ Easily manage your Newsletters subscriptions and save your favourite articles
✔️ No payment method required
Already have an account? Log in
© Copyright IBTimes 2023. All rights reserved.