Motorola X8: 5 Things To Know About The Processor Powering Droid Ultra, Maxx And Likely The New Moto X From Google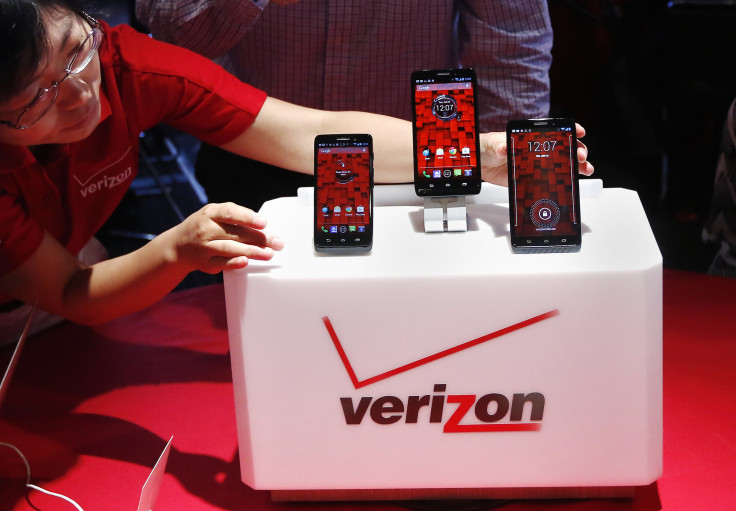 The Motorola X8 is a custom-made series of processors developed by Motorola Mobility and based on processor architecture from British firm ARM. Motorola has included the X8 chip on its new line of Droid devices for Verizon Wireless (NYSE:VZ) including the Mini, Ultra and Maxx, but the computing system is also expected to release inside the upcoming Moto X phone from Google, which will reportedly be announced later this week.
Expectations are high for the Moto X phone, because along with the new Droids, the Moto X is one of the first devices released by Motorola Mobility since the company was acquired by Google (NASDAQ:GOOG) in August 2011.
So what is the Motorola X8 Mobile Computing System, besides a mouthful? The Moto X8 is a customized integrated circuit that combines multiple computer functions into one chipset. In mobile technology, the SoC is often a main processor (CPU) paired with a graphics chip (GPU). The Motorola X8 is different than most processors found in high-end mobile devices these days, as their processor lineup usually consists of a quad-core CPU paired with a lower-powered, single-core GPU. This setup is found in the Nexus 4, Samsung Galaxy S4 and HTC One.
But what makes the Motorola X8 truly special? Here's five things to know about Motorola's state-of-the-art "computing system".
1) The Motorola X8 is a system with eight cores, not a single "octo-core" processor
Motorola's X8 Mobile Computing System, developed for the Android operating system (OS), will include one 1.7GHz dual-core CPU along with a quad-core GPU. This is in addition to two separate processors for specific applications -- one core dedicated to contextual computing, and another dedicated to "natural language processing." That makes for eight cores, but not in a single processor.
2) The GPU alone has four cores
Motorola has said that there will be four graphics processing cores, and each will run at 400 MHz -- the same clock speed as the Adreno 320 GPU found in the Sony Xperia Z, the Nexus 4 and the new Nexus 7 tablet from Google. That means there is, potentially a lot more graphics processing ability in the Moto X than other flagship handsets.
How will Motorola put this quad-core GPU to work in the Moto X, as well as the Droid Ultra, Maxx and Mini? It is possible that the additional graphics processing will allow users to navigate Android OS more smoothly, as Motorola has noted that they are fully compatible with Project Butter.
The Motorola X8's GPU might also be able to take care of certain OS functions from the dual core CPU, allowing the main processor to handle more intense applications. It could mean more advanced widgets on the desktop, with less battery drain to go along with them.
3) Motorola's new phones will "always be listening," thanks to natural language processing core
A separate, low-power processor inside of the Motorola X8 system will allow the Droid Ultra family, and the as-yet-unannounced Moto X, to be continuously listening for a special command -- "OK Google Now." Google Now is the company's voice-activated personal assistant, in competition with the iPhone's Siri.
A phone that is always listening for a specific voice command and then capable of completing a task completely hands free is the next step in hands-free technology. Imagine being able to send or receive a text, find out the weather or a movie time without having to touch your phone. It is a big advancement the technology -- having to touch a button to talk to a smartphone eliminates the convenience (and most of the fun) from voice control.
Smartphone developers could include an "always on" component in any of their devices, but to do so would require processing power and other resources. Utilizing the phone's resources means using up battery power. The X8's language processing core will allow smartphones like the Droid Ultra Maxx function without major battery drain, Motorola claims, because the language processing core is a low-power chip. It will include "sensors, noise estimators, noise cancelation, and speech recognition technology to enable always-on voice based user interaction without sacrificing battery life," according to a press release.
4) The Contextual Computing Processor (CCP) in the X8 will allow for an always-on display
Motorola CEO Dennis Woodside said at the AllThingsD conference in May that the Moto X will know when it is in someone's pocket, as well as when it is taken out. This allows the device to automatically dim the screen, saving battery life, and automatically "wake up" from asleep mode, eliminating the need to press a button to do so.
The Contextual Computing Processor will also integrate with exercise and driving, and might have a lot to do with the rumored Moto Xwatch. Having a "contextually aware" processor, but if Motorola is able to coordinate software features with everyday life, then it may just be the next "must have" feature in a smartphone.
5) Contextual awareness and easier, hands-free voice activation mean smarter smartphones
If the X8 makes good on any of the advertised features, Motorola is heading in the right direction. Fewer buttons to press could mean Motorola's new smartphones will be more natural, faster and easier to use for consumers. Motorola's decision to keep voice recognition on all the time is necessary to make the feature worthwhile, but only if it does not end up becoming a battery drain, as promised.
Google completed an acquisition of Motorola in 2012 for $12.5 billion, in a move that was seen at the time as a way to protect itself and its Android manufacturing partners from patent infringement lawsuits from Microsoft and others. The new crop of Droid phones and the soon-to-be-announced Moto X could show that for Google, Motorola is worth more than the sum of its parts.
The Moto X is expected to be announced on Thursday, August 1, at an event in New York City. The Motorola Droid Ultra, Mini and Maxx have a release date set for August 20.
This article has been edited the remove reference to the Motorola X8 as a system-on-a-chip, or SoC.
© Copyright IBTimes 2023. All rights reserved.
FOLLOW MORE IBT NEWS ON THE BELOW CHANNELS