Motorola Moto X Wood Back Release Date Arrives: New 'Natural' Phone Option Added To Moto Maker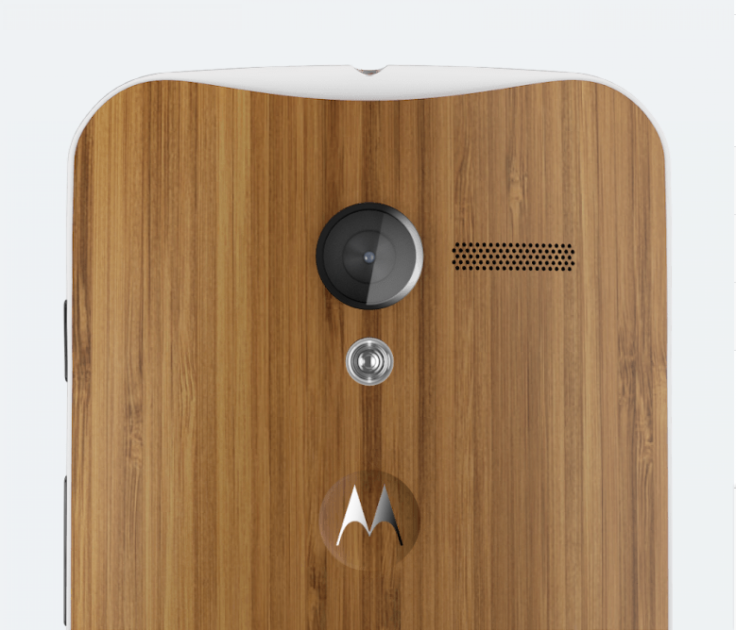 Motorola added the option to create a Moto X with a wood back on Tuesday, with bamboo appearing as an option for the phone's rear shell. The price for a Moto X with a bamboo wood back is $100.
The bamboo wood back option is available on most American carriers, including the Moto X on Verizon Wireless, T-Mobile, AT&T and Sprint. Choosing a Moto X with a bamboo wood back, as opposed to a solid color or "woven" rear shell in black or white, bumps the lead time for the smartphone from seven to 20 days.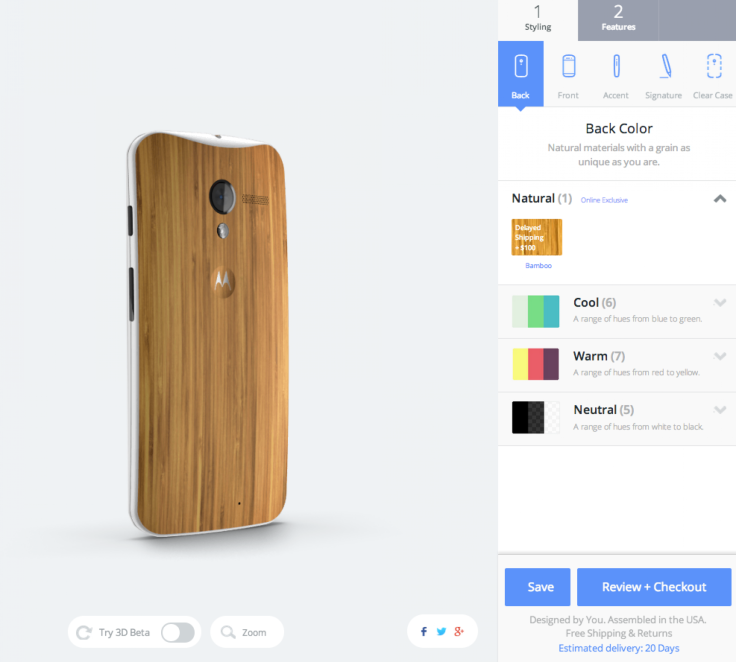 The Moto X is the first smartphone to offer "Touchless Control," a feature where the phone constantly "listens" for voice commands, awaiting the hot-word "OK, Google." The Moto X is the only smartphone assembled in the United States., at a factory in Fort Worth, Texas, from parts made domestically and abroad. International Business Times gave the phone a positive review, calling the Moto X Google's best Android offering with a "unified ... customer experience on par with what Apple offers in the iPhone."
Bamboo appears under a new "Natural" category for rear covers on Motorola's Moto Maker website. Photographs were previously released online that showed the Moto X featuring a series of four wood backs including bamboo, rosewood, teak and ebony, with an additional cost of $50.
The images also show the category as being called "Wood" instead of "Natural." It appears as though they were fabricated images not actually created by Motorola, or the company later decided to change details of the offer, including the price of wood backs.
A later image showed rosewood and teak in greater detail, with Verizon Wireless branding. Motorola has not discussed whether other options for wood backs might end up as carrier exclusives.
Is $100 extra a fair price to pay for a bamboo back on the Moto X, or is it too much? Let us know in the comments below.
© Copyright IBTimes 2023. All rights reserved.