Motorola Releases Moto 360 Alongside Bluetooth Earbud, New Moto X
With Round Moto 360, Motorola Enters The Smartwatch Fray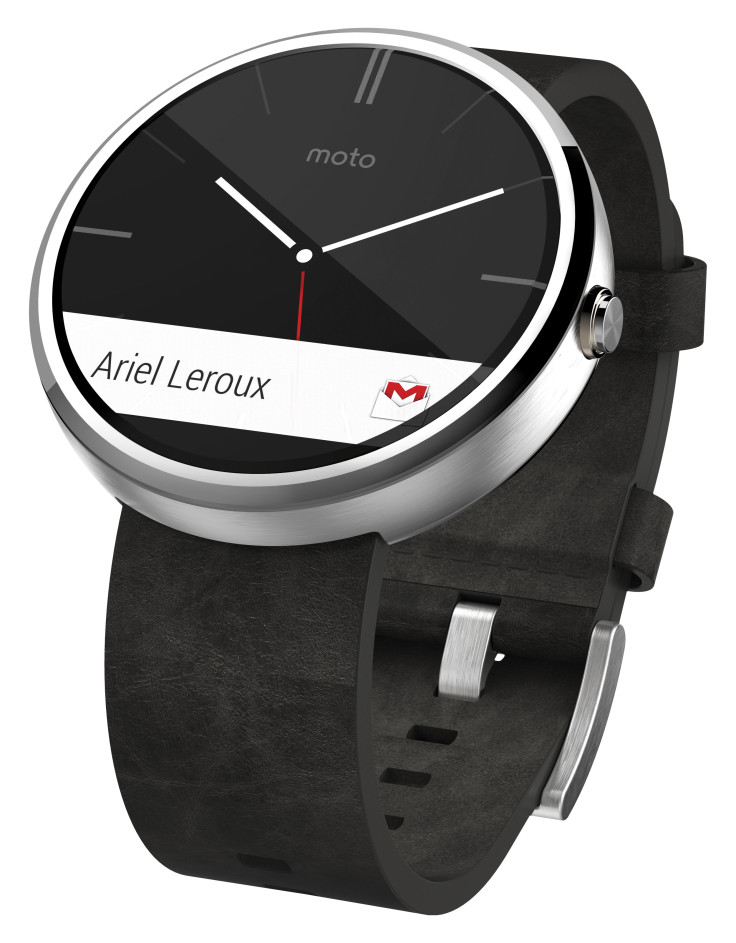 The release date has arrived for Motorola Mobility's Moto 360, just four days before Apple Inc. (NASDAQ:AAPL) is set to debut a wearable of its own. The Moto 360's standout features include a round face, a first for Google Inc.'s (NASDAQ:GOOGL) Android Wear platform; dual microphones to take instructions – "OK, Google, remind me in an hour to get the clothes out of the dryer"; and an optical heart-rate sensor.
Motorola says it will start selling the Moto 360 online Friday at 12 p.m. EDT, as well as on Google Play and in Best Buy (NYSE:BBY) stores for $249.99 – the price the retailer unintentionally revealed in August on its website. The steel smartwatch's touchscreen features Gorilla Glass 3, the coating found on most smartphone displays, as opposed to sapphire, likely to be used for Apple's upcoming iPhone screens.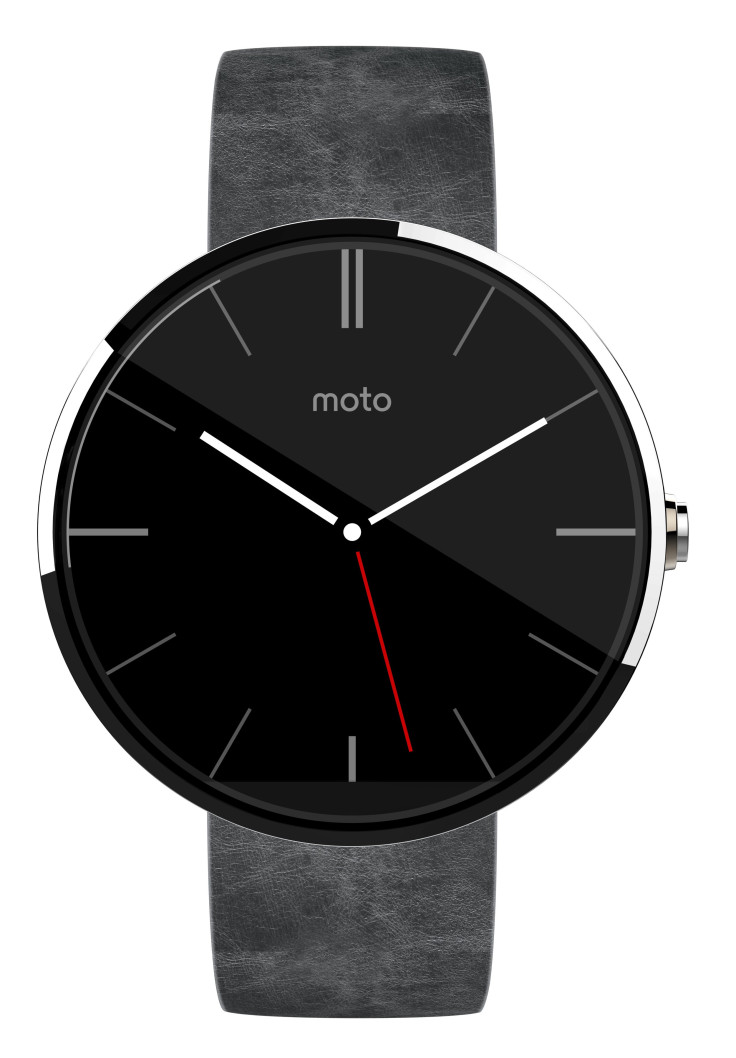 The Moto 360 has a 1.5-inch touchscreen and comes standard with a black or gray leather band, while stainless steel bands will be available for an additional $80. The watch connects to most Android smartphones, and vibrates for Google-powered notifications, such as sports scores, headlines, emails and text messages, as well as incoming phone calls. The Moto 360 will ship with a wireless charger, with a plastic back cover making the transfer possible.
Motorola also announced its new Moto X smartphone – a follow-up to the voice-activated Moto X that responds to the phrase "OK, Google, now," even when the phone is asleep. With the second-generation Moto X, the phone now responds to customizable phrases and "names" – KITT or "Computer," for example. Motorola has also taken voice commands one step further, by enabling them even when the phone is pocketed with the Moto Hint, a small Bluetooth headset that has more in common with a single earbud than most existing wireless products.
Motorola's wearable features a heart-rate monitor as well as a pedometer, despite a business-centric design that seems less than exercise-friendly. Google's manufacturing partners have churned out early-stage Android Wear models a few times a month to keep all bases covered prior to Apple Inc.'s expected Sept. 9 announcement of its new wearable, long rumored to be called the iWatch. But if imitation is a form of flattery, then Motorola should be flattered: LG Electronics has already tried to upstage the Moto 360's unique design, releasing its own G Watch R, a fully round screen that avoids a cut-out bottom section.
© Copyright IBTimes 2023. All rights reserved.