Move Over, Samsung And Xiaomi, India's Homegrown Phone Makers Ready To Defend Turf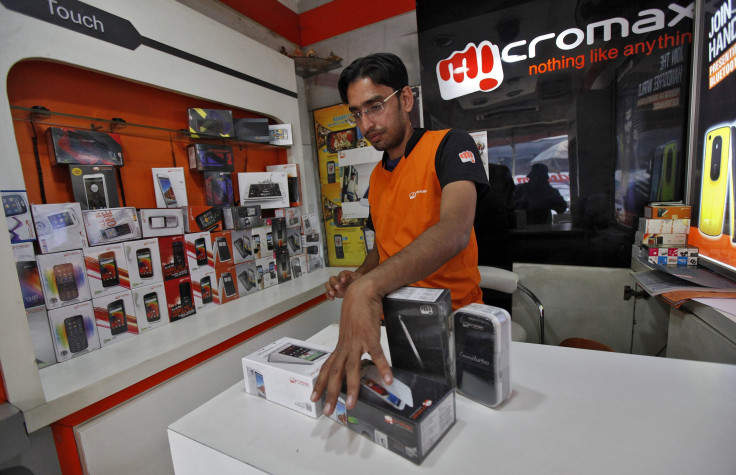 India is Asia's fastest-growing smartphone market, so it's not surprising that the industry's biggest players and most buzzworthy upstarts -- from U.S. giants such as Apple and Google to South Korea's Samsung and China's Xiaomi -- see the subcontinent as their next big growth opportunity. But India's domestic players are also rolling out new products and services in an effort to protect their home-field advantage in a market that saw an 82 percent increase in shipments in the third quarter of 2014.
Among them is Gurgaon-based Micromax Informatics Ltd., which counts Hugh Jackman as an endorser. While Xiaomi has garnered an outsized share of attention for its flash-sale tactics in India and highly tweaked Android-based MIUI interface, Micromax actually outsells its Chinese rival in India. Now it's taking a page from Xiaomi's playbook, launching on Tuesday what will likely be the first in a series of flash sales of its own on Amazon.com's Indian site.
Micromax also is introducing a new phone, with a new brand, YU, and a highly tweaked version of Android sourced through an exclusive tie-up with Cyanogen Inc., a U.S. startup that's pushing the envelope when it comes to enhancing Google's stock Android OS.
The alliance brings some serious sophistication to Micromax's YU brand, whose Yureka model goes on sale on Amazon.in Tuesday. Only 10,000 units have been made available, and only preregistered buyers get to compete to grab one. The price for the 5.5-inch 4G Yureka phone, which features a 64-bit Qualcomm Snapdragon chip, is a full 1,000 rupees ($16) cheaper, at 8,999 rupees, in comparison with the 4G version of Xiaomi's Redmi Note.
The total number of registrations "far exceeds the first stock of units available for sale," Amazon said in a press release on Monday.
Just as Xiaomi offers various features via the MIUI ecosystem, Cyanogen OS will offer Micromax users a large number of software tweaks -- some entertaining, such as screen animations and themes, others handy, such as the notification tray from which to quickly change useful settings.
"I believe Yureka is a first step of parent Micromax toward creating an entirely new brand that offers differentiation not only in terms of device experience but also from the service point of view," Tarun Pathak, a senior analyst at Counterpoint Technology Market Research, said in an email to International Business Times. "The partnership with Cyanogen offers significant value to the new YU brand, which can differentiate itself from the growing installed base of Android devices that offer similar experiences across different smartphone vendors."
Micromax's YU isn't alone in terms of hot new brands emerging from Asia. Huawei has its Honor brand, ZTE's got Nubia, and, closer to home in India, Micromax's local competitor Lava International Ltd.'s Xolo brand of phones has hit the market. Micromax's YU branded phones and partnership with Cyanogen also helps it in one other critical area -- that is, wooing the core target audience of young people in India, many of whom have jobs in cities and are not averse to spending their disposable incomes on glitzy gadgets.
Micromax had its own Xiaomi moment last year when market researchers pointed out that it was closing in on Samsung Electronics Co. Ltd. for the top spot in India, with its Canvas and Bolt series smartphones. It is now seeking to consolidate that dominance and protect against Xiaomi's incursion.
© Copyright IBTimes 2022. All rights reserved.
FOLLOW MORE IBT NEWS ON THE BELOW CHANNELS