MoviePass Will Return Around Labor Day: How Much Will It Cost?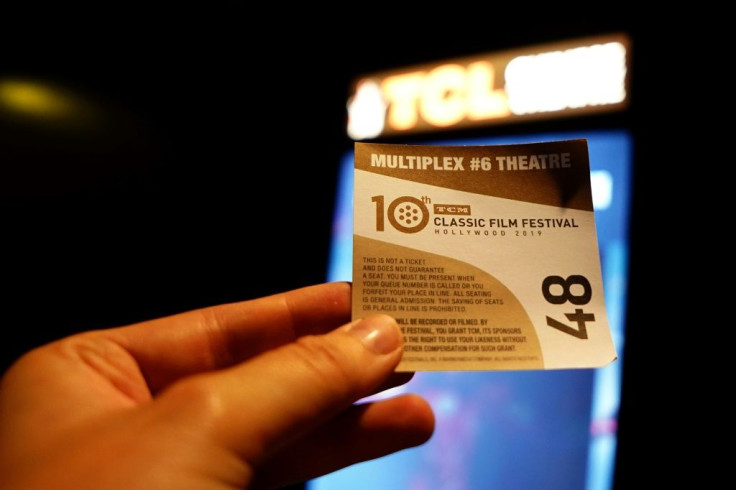 MoviePass is preparing a relaunch that will occur on or around Labor Day, giving subscribers the opportunity to watch movies in theaters for a monthly subscription fee.
According to the MoviePass website, on Thursday at 9 a.m. ET, a free waitlist to join the service will open and remain open for five days until Aug. 29. Here, waitlisted customers will have "priority access to the service" and will have the ability to invite 10 friends to join the club.
MoviePass will launch again "on or around" Labor Day (Sept. 5) in a Beta form, the company said in the FAQ section of its website. Once the waitlist closes on Aug. 29, the only way to get a subscription is through a friend invite, MoviePass said, adding that "space is limited."
Cost of the service will breakdown into three tiers, with prices varying by market. General prices will be $10, $20, and $30 for each tier, respectively, MoviePass said.
"Each level will get a certain amount of credits to be able to use towards movies each month," the company said, adding that more details about the pricing structure were to come.
The MoviePass service will feature all major theaters that accept major credit cards located throughout the U.S. with a planned rollout of the subscription service to come in waves.
MoviePass said, "The launch determination will be weighted on level of engagement from the waitlist in each market as well as locations of exhibition partners."
The relaunch of the movie subscription service comes as cinemas are seeing a resurgence in demand from moviegoers, despite a warning from Regal Cinemas that might file Chapter 11 bankruptcy.
MoviePass filed for bankruptcy in 2020 after it was bought by Helios and Matheson Analytics in 2017 at the height of its business.
In 2017, the company had exploded to as many as 3 million subscribers as it cut fees to $10 per month from $50, TheWrap reported. However, the new lower price point proved to be unsustainable for MoviePass to manage, and it eventually filed for Chapter 11.
In 2021, the original co-founder of MoviePass, Stacy Spikes, bought the company out of bankruptcy with plans to relaunch the service.
© Copyright IBTimes 2023. All rights reserved.