Moving to Canada? Indeed Reports Job Search Spike To Country Following Trump's Win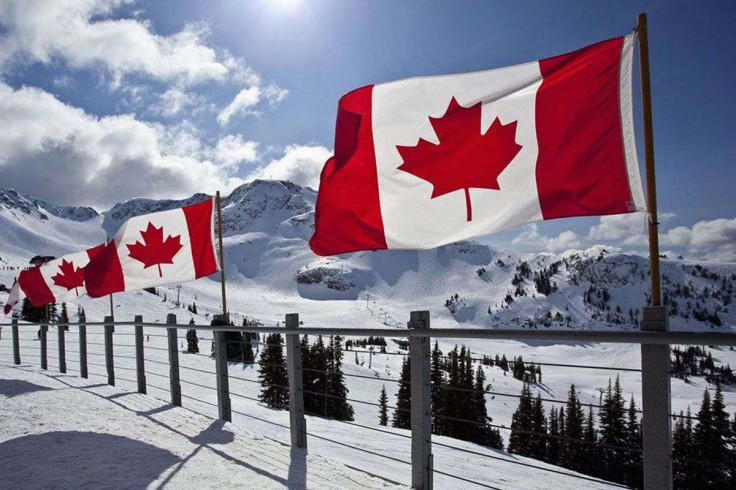 During the presidential campaign, many people threatened to move to Canada if Donald Trump won. Some celebrities like Lena Dunham, an outspoken Hilary Clinton supporter, went on-record about leaving the U.S. if Trump won. Although Lena Dunham broke her promise, many other Americans have been looking for jobs in Canada and SF.
Indeed.com, the popular job search site, said the share of U.S. job searches to Canada began to climb during election night around 9 EST, as Trump victory became reality. Around midnight, at least 2.7 percent of U.S. job searches on Indeed were for jobs in Canada - which is 10 times the normal share during that time of day. Though the spike in job searches to Canada was quite dramatic, didn't last too long. A chart from Indeed.com, shows the share of searches to Canada was back to normal by Wednesday afternoon.
"For many Americans, the election result was such a shock that many are imagining a way out," said Jed Kolko chief economist for job site Indeed. "In the hours just after Trump's victory was called, Americans were searching for jobs in Canada at ten times the rate of previous nights. Of course, it's far too soon to guess how many of these searchers will make a move after the shock wears off. But the jump in searches shows how many Americans were surprised by Trump's victory and are thinking about their options elsewhere."
Since the election, Indeed.com has continued to track search patterns for jobs outside the U.S. to see who is looking to leave and to where. This is what Indeed.com found:
Wednesday saw a peak in foreign job search, right after the election when the share of U.S. job searches was 2.4 percent, which is more than the share of the previous Wednesday. By Thursday however the foreign job search fell to 28 percent above the previous Thursday. During the weekend, foreign job search was 10-25 percent above the previous week.
Canada has been by far the most popular country outside the U.S. where Americans search for jobs on Indeed. Compared to normal job-search patterns, the post-election search was not only strong in Canada, but New Zealand, also saw an increase in job-search activity, according to Indeed.com.
Ireland, Spain and Australia also come out in the top five.
​
© Copyright IBTimes 2023. All rights reserved.