MSG-Time Warner Dispute: Jeremy Lin Drives Ratings to 'Linsane' Highs, but no Signs of Deal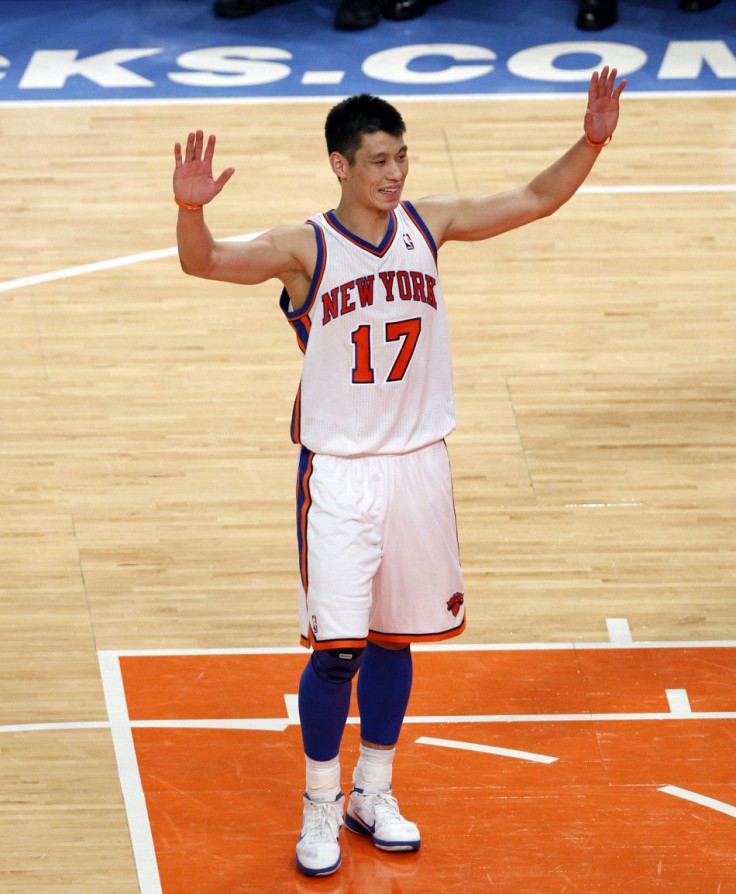 Jeremy Lin continues to drive ratings of Madison Square Garden Co.'s MSG Network to Linsane new heights, as the network reached another season-high watermark in Wednesday night's New York Knicks victory over the Sacramento Kings.
MSG said ratings reached a 5.78 Nielsen household rating during the Knicks' seventh consecutive victory Wednesday night, making it the highest-rated Knicks game on the network since Carmelo Anthony's debut with the team on Feb. 23, 2011.
This continues the incredible -- fine, Lincredible -- trend driven by Lin, the point guard who was cut by two other teams and rode the Knicks bench before blossoming over the past seven games. In the six games in which Lin has started as point guard, the average household rating has increased 109 percent compared to the previous 20 games. And ratings overall over the first 26 games are up 69 percent over last year.
It comes at a time when MSG and Time Warner Cable are sparring over carriage of the network, leaving 2.8 million customers in the area without the ability to easily see their hometown team's newest star. According to a report in the New York Post, the two sides met earlier this week, but no deal appears imminent. Customers have been without access since Jan. 1.
There was a conversation, a face-to-face meeting this week, MSG Media President Mike Bair told the Post. I think right now, because of the Lin story, because of the performance of the team, and because of what we've seen in the ratings, now is the time to do a deal. But we have to have a dialog to be productive.
When reached by phone Tuesday, Time Warner spokeswoman Maureen Huff was quick to put blame on MSG and did not respond to an inquiry about whether any further discussions would be held with the parties.
Huff said MSG is demanding a 53 percent increase, up from a pre-December demand of a 6.5 percent increase.
It's important to remember that they declined our request for an extension in December, thus preventing our customers from viewing games on MSG, Huff said.
But Bair told investors last week that the dispute could last until April. The NBA Playoffs begin April 28, and the Knicks could be in the midst of a push for a playoff spot.
It'll be interesting to see who comes to the table and does the right things for the fans, said Michael Neuman, the managing partner at Scout Sports and Entertainment, a division of Horizon Media. If neither party comes forward and does the right things for the fans, it's a travesty that neither organization cares much about the fans to do that. It would be a really bad situation.
Meanwhile, Linsanity continues to affect other areas of business for MSG and the Knicks. And in the aftermarket, StubHub spokeswoman Joellen Ferrer said Knicks sales now compose 52 percent of NBA sales on the site. Before Linsanity, it stood at about 17 percent.
In its carriage talks, MSG could argue its increased ratings as an indicator that it has no pressure to cave in talks with Time Warner. But Neuman explained that despite the increased ratings, advertisers would still look at the missing 2.8 million subscribers as a negative when weighing whether to advertise on the network.
© Copyright IBTimes 2023. All rights reserved.