Murdoch Turns On Editor and Lawyer in Hacking Probe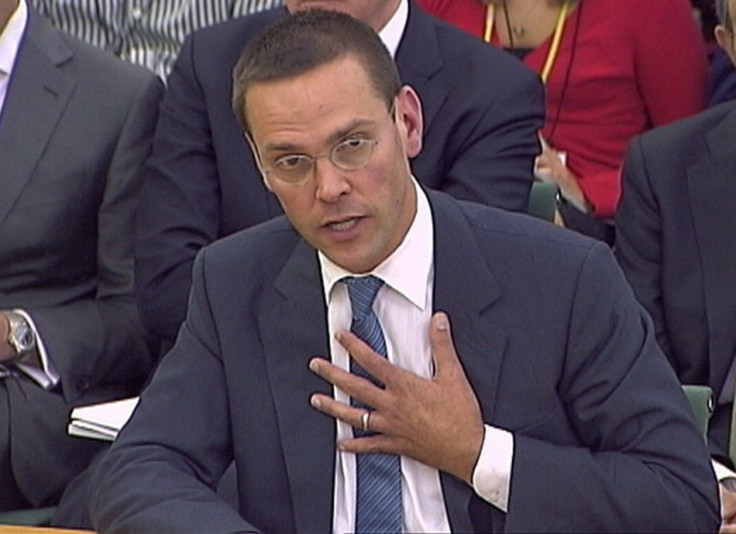 James Murdoch turned on his former News of the World colleagues Thursday as he fought to survive a second grilling over phone-hacking by British lawmakers and keep his place in his father's media empire.
Murdoch blamed Colin Myler, the last editor of the now-defunct Sunday tabloid, for giving him incomplete information, and accused the newspaper's ex-legal chief, Tom Crone, of misleading the committee of MPs investigating the hacking.
This was the job of the new editor who had come in... to clean things up, to make me aware of those things, said Murdoch, appearing confident under interrogation by lawmakers even when compared by MP Tom Watson to a Mafia boss.
He also said Crone had ordered the surveillance of public figures by the News of the World -- revelations of which have further damaged the company this week.
The News Corp-owned News of the World was revealed this year to have run an industrial-scale operation to hack into the phones of murder victims including schoolgirl Milly Dowler as well as celebrities and politicians.
Previously, News Corp had maintained the hacking was the work of a lone, rogue royal reporter, Clive Goodman, and private detective Glenn Mulcaire. Both went to jail for the offence in 2007.
In 2008, James Murdoch approved a payoff of about 750,000 pounds ($1.2 million) to hacking victim and soccer boss Gordon Taylor, who had in his possession an email of hacking transcripts appearing to show the hacking went beyond Goodman.
He reiterated to MPs Thursday that he had approved the unusually large payoff only because he was following legal advice, and not because he knew the so-called for Neville email could implicate other journalists.
I was given sufficient information and only sufficient information to authorize the increase of the settlement offered, that Mr Crone and Mr Myler had already eagerly been increasing in order to achieve a settlement even before it had come across my desk, he said.
Murdoch reiterated Thursday that Myler and Crone had not shown him the for Neville email. He denied that he had misled parliament in his previous testimony.
Opposition Labor Party MP Tom Watson, the toughest member of the committee, asked Murdoch: Do you think Mr Crone misled us? Murdoch answered: It follows that I do, yes.
SORRY
James Murdoch adopted a more contrite tone than on his previous appearance before the committee together with his father Rupert in July.
It is a matter of great regret that things went wrong at the News of the World in 2006. The company didn't come to grips with those issues fast enough, he said.
The sometimes testy Murdoch also failed to rise to the bait when Watson compared him to a Mafia boss, responding mildly: Mr Watson, please, I don't think that's appropriate.
James Murdoch was brought into News International after the date of the last known phone-hacking, but has been accused of failing to ask the right questions at least, and possibly of participating in a huge corporate cover-up.
He is currently deputy chief operating officer of News Corp with responsibility for all its non-U.S. business, and was until recently expected to take over sooner or later from his father, Chief Executive Rupert Murdoch.
He is also still chairman of News International, News Corp's British newspaper arm.
An admission by News International this week that the News of the World ordered the surveillance of lawyers representing hacking victims and others as recently as this year have added to the impression that the culture may not have changed much.
Murdoch said the members of the committee of MPs had also been surveillance targets of the newspaper, and apologized unreservedly to Watson, one of the targets.
Murdoch's appearance is being streamed live at www.parliamentlive.tv.
© Copyright Thomson Reuters 2023. All rights reserved.