Murray Energy Corp. Fined In Coal Mine Safety Whistleblower Case, CEO Ordered To Read Notices In Mines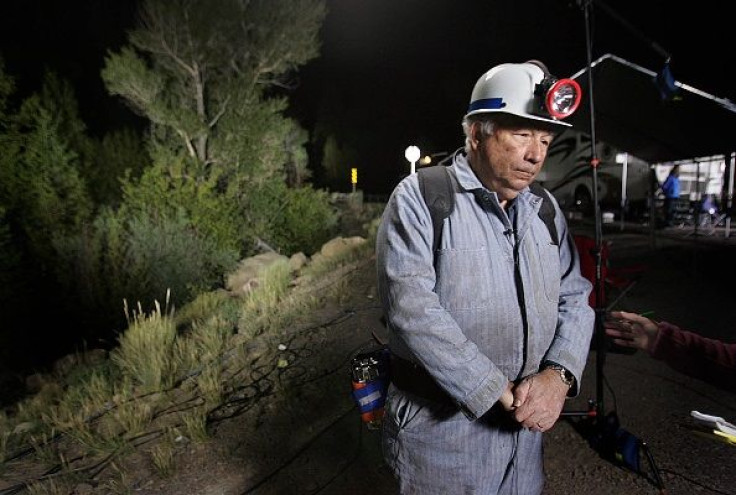 An administrative law judge is hitting the nation's largest underground coal mining company with a fine and sanctioning its chief executive for interfering with miners' rights to file anonymous safety complaints with federal regulators.
The judge ordered Murray Energy Corp. to stop telling workers to notify management when they make confidential safety complaints to the federal government. In addition to a $150,000 fine, the company's CEO, Bob Murray, must personally deliver speeches at mines informing workers of their rights, according to the ruling.
"I find interference with the right to make anonymous complaints to be a very serious matter that undermines the safety of the mine," Judge Margaret Miller, of the Federal Mine Safety and Health Review Commission, wrote in her decision, released Wednesday. "The negligence is high."
As International Business Times has reported, the case stems from instructions that CEO Murray gave to 3,500 workers in a series of mandatory meetings at five northern West Virginia mines in 2014. The speeches were accompanied by PowerPoint slides that said disgruntled workers were lodging too many confidential safety complaints -- known as 103(g) reports.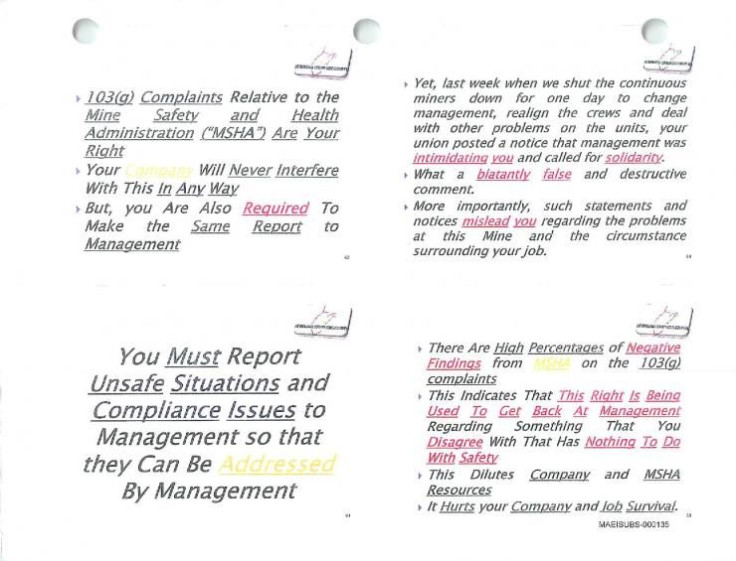 At one of the mines, a worker made an audio recording of Murray. "When we're fighting inside and we get shut down because of a 103(g) complaint because we're mad at somebody in management, that just hurts you," Murray said, according to the recording. "And if you want to fight inside, let me tell you, I'll go on to a better coal mine and we'll close this one."
Murray Energy spokesman Gary Broadbent said the company plans to appeal. He said the presentations emphasize that management would never interfere with workers' rights to file safety complaints. The company blames the conflict on the United Mine Workers of America union (UMWA).
"There is a long history of UMWA-represented hourly employees filing false safety complaints with the federal government to intimidate management," Broadbent said. "No one wants to see total employee safety more than Mr. Robert E. Murray. Indeed, Mr. Murray frequently tells our employees that 'there is no pound of coal worth getting hurt over' and no topic is discussed until all safety issues are fully addressed. Any suggestion otherwise is a blatant lie."
The fine is $30,000 more than the penalties sought by the U.S. Department of Labor, which filed the complaint against Murray in July. Judge Miller said the company "did not demonstrate good faith in abating any violation" and accused Murray Energy of attempting to "intimidate the witnesses" when it filed a separate lawsuit of its own against the union in federal court.
© Copyright IBTimes 2023. All rights reserved.
FOLLOW MORE IBT NEWS ON THE BELOW CHANNELS