Mustang Electric vs. Tesla: Ford To Beat Elon Musk With Electric SUV
The Ford Motor Company, the guys that stole the letter "E" from Tesla Inc., now plans to steal some of the latter's market share with its upcoming "Mustang Mach-E" all-electric SUV.
Tesla commands 80 percent of the U.S. market for electric vehicles (EVs). Its four EVs on the market are the Models S, 3, X and Y.
Ford announced the new SUV's official new name Thursday and said this machine's first public reveal will take place on November 17, which is also the start of reservations. Reservations can be made on Ford's website in the United States, Canada and Europe by paying a refundable deposit of $500. A "limited first edition" version of the SUV will also be available to the first customers.
The new electric SUV was developed using the codename "Mach 1." The debut of the Mustang Mach-E will be hosted by actor Idris Elba. It will be part of the kick-off of the annual Los Angeles Auto Show starting next week.
The Mustang Mach-E is expected to retail from $40,000 to $50,000 and will range some 300 miles on a single full charge. The Mustang Mach-E will be available in the U.S, Canada and Europe next fall. It will be built at a Ford factory in Cuatitlan, Mexico.
"Ford's new BEV should provide a more compelling alternative at the Model 3 price range than the other comps, especially given the performance focus," said Credit Suisse analyst Dan Levy
Other analysts said Ford plans to mimic the strategy being used by Tesla to sell and upgrade the value of its EVs. This strategy consists of selling the speed and power of its EVs along with upgradable software and big display screens. In addition, the iconic Mustang name will add to the new electric SUV's market appeal.
The Mustang Mach-E is the spearhead of Ford's costly $11 billion campaign to electrify its entire lineup. Ford plans to introduce up to 40 all-electric and hybrid vehicles by 2022 worldwide. The company has already revealed an all-electric F-150 truck expected to follow the Mustang Mach-E to market.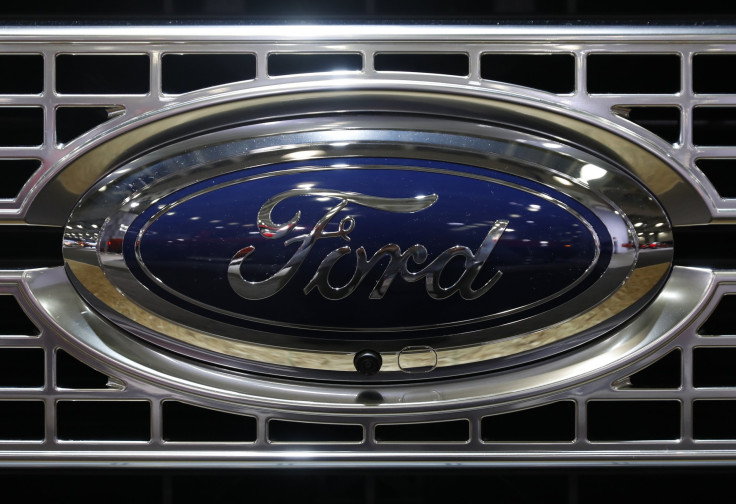 © Copyright IBTimes 2022. All rights reserved.
FOLLOW MORE IBT NEWS ON THE BELOW CHANNELS