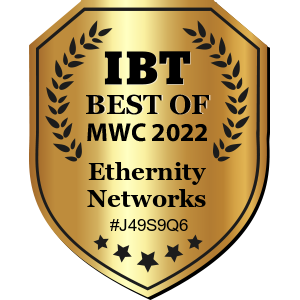 At the Mobile World Congress 2022 event in Barcelona, Ethernity will announce its "forthcoming disaggregated" UEP2025 Cell Site Router (CSR).
The UEP2025 has "clock sync, security, Power Over Ethernet," and "link bonding over a combination of wired or wireless links to any vendor's radio units," which is under a company patent.e
New today: our UEP2025 Cell Site Router, with patented link bonding that works with any radio a service provider chooses to use. It eliminates vendor lock-in at the network edge. Talk to us about it at #MWC22. https://t.co/lGRnfE1myA pic.twitter.com/ugSKRaN0M4

Ethernity Networks (@EthernityN) February 24, 2022
That patented method is different from the L1 bonding typically used. Ethernity's link bonding allows for "an open, unlimited connection that does not depend on a vendor-specific rail unit." This creates a "non-blocking, disaggregated appliance that overcomes vendor lock-in at the network edge line."
UEP2025 is meant to be a "disaggregated, all-in-one, wireless backhaul Indoor Unit and cell site router." The cell site router is an upgrade from the existing model and "Supports multiple f=ports of 10/25GbE" and comes equipped "with a single FPGA SoC" which implements "both the CSR data plane and the link bonding."
It is marketed as "future-proof" which means that it can incorporate "any future feature requirements" and adapt "to include current add-ons." These add-ons include "GPS on-board, frontal interfaces, MacSec, IPSec," among many other features.
"UEP2025 is the ultimate tool in enabling a truly disaggregated Radio Access Network. While other vendors have L1 bonding features, they lock the service providers into using their proprietary radio," said Ethernity CEO David Levi.
Ethernity Networks is a telecommunications company founded in 2004 and headquartered in Airport City, Israel. The company describes itself as a leader in providing networking and security software solutions for "Field Programmable Gate Arrays (FPGAs) incorporated into SoCs, SmartNICs, and network appliances."
Ethernity's technology is in more than 700,000 systems globally which connect about 100 million "end users." The company's UEP2025 will be available for testing in July and pre-ordering is already available "to secure delivery."
Ethernity is expected to show the UEP2025 Cell Site Router at MWC 2022 in Barcelona. Photo: Ethernity
© Copyright IBTimes 2022. All rights reserved.