Napa Wildfire Update: Fires Downed Cell Towers, Causing Emergency Alert System Malfunctions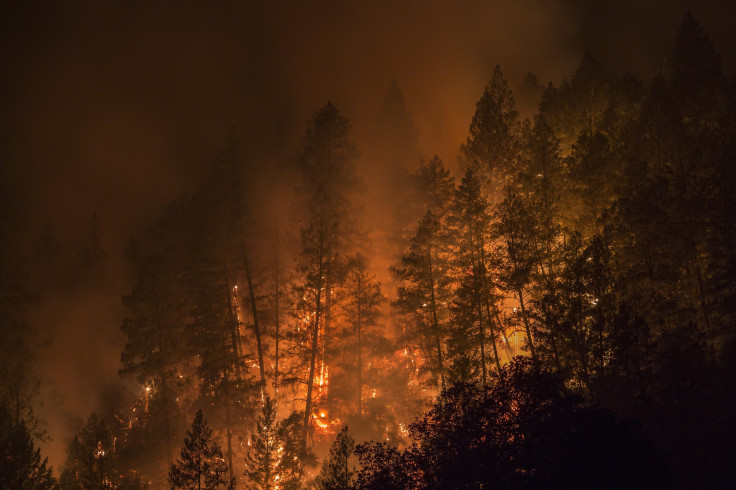 Wildfires in California continued to destroy the state's wine country, with many residents telling the Associated Press they had no warning from officials about the flames closing in on them.
The death toll stands at 33 on Friday, making this the deadliest week of wildfires in the state's history. About 400 people were missing, the Sonoma County Sheriff's office said Thursday.
The fires are expected to get worse, as the National Weather Service announced Friday gusty northerly winds will "lead to very high fire danger/Red Flag Warning." The NWS said "very dangerous" fire conditions are expected overnight on Friday because of the strong winds and continuous flames.
Sonoma County officials tried to alert residents about the fires' proximity via phone calls and other alert systems. However, residents who escaped the flames said they had no warning that the fire was approaching, and others said the alerts arrived too late, the report said.
Sonoma County officials reportedly decided to not use the wireless emergency alert, which are usually sent to people's cell phones during flash floods or for amber alerts. Authorities said they chose not to use that type of alert because the warning would've been sent to people in other areas who were not in danger. Officials said the alert would have ensued panic and mass evacuations which would have delayed emergency vehicles' reach to areas that were truly in danger.
Sonoma County alerts residents through text messages and emails, however people have to sign up to receive them. Local officials also use an app to send alerts, but residents have to opt-in for the notifications. The Sonoma County Sheriff's office said they sent out thousands of text warning to residents on Sunday night telling them to evacuate, but nearly 80 cellphone towers have been destroyed or damaged.
"People were in bed, asleep at midnight, and these fires came down on these communities with no warning within minutes," State fire agency Chief Ken Pimlott told AP. "There was little time to notify anybody by any means."
Pimlott said it was too early to know if the warnings sent helped.
One resident, Christil Bell, said she found out about the approaching fires from neighbors who woke her and her family up at 4:30 a.m. telling them to get out the house. Others were also awakened by their neighbors, and one resident, Ernest Chapman, was woken up by his dog late at night to see smoke and fire. Chapman told AP he received no warning from officials, except from his neighbors who were honking and yelling at others to leave. He saw a police officer on a loudspeaker and a fire truck coming into his neighborhood as he left.
The smoke from the wildfires in California can be seen miles away from Earth. NASA released images of the smoke seen from space:
Other videos and photos of flames and damage were uploaded on social media:
© Copyright IBTimes 2023. All rights reserved.