NASA Satellite To Track Carbon Dioxide Emissions From Humans Is Ready For Liftoff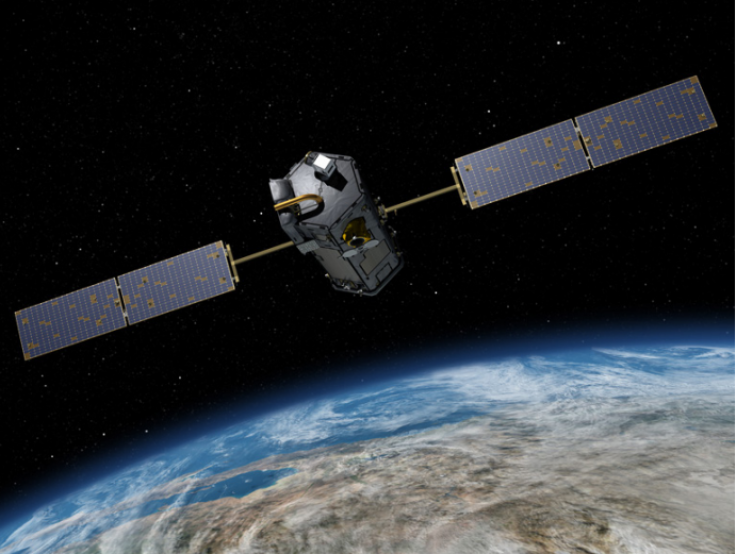 Curbing carbon dioxide emissions from smokestacks and tailpipes has proven to be a colossal challenge for humans. But tracking the gas and predicting its impact may get easier thanks to a NASA satellite that will study emission levels from space.
The U.S. space agency is preparing to launch the Orbiting Carbon Observatory-2, or OCO-2, before dawn on Tuesday from the Vandenberg Air Force Base in central California, NASA announced over the weekend. The $468 million mission will help scientists identify concentrations of carbon on Earth and assess how its levels may increase in the future.
Carbon dioxide exists naturally in the atmosphere, but the amount is tiny compared to the nearly 40 billion tons that humans unleash each year by burning fossil fuels in power plants, vehicles and forests, and through industrial activities like cement- and steelmaking. A little less than half of those human-caused emissions remain stuck in the atmosphere, trapping the sun's heat and warming the planet. The rest are absorbed by forests and algae in the oceans, which climatologists refer to as "sinks."
The OCO-2 will collect millions of measurements every day for two years, enabling scientists to identify in extreme detail which locations absorb or produce carbon.
"Knowing what parts of Earth are helping to remove carbon from our atmosphere will help us understand whether they can keep on doing so in the future," Project Scientist Michael Gunson, of Nasa's Jet Propulsion Laboratory, told Climate News Network. "Quantifying these sinks now will help us predict how fast [carbon dioxide] will build up in the future."
The carbon-tracking satellite follows a failed attempt in 2009 to launch a near-identical model into space. NASA suffered a major scientific and financial disaster that year when a rocket carrying the first satellite plunged into the waters off Antarctica just minutes after liftoff, the Associated Press said. The latest satellite will be the first of its kind since Japan launched one five years ago.
© Copyright IBTimes 2023. All rights reserved.
FOLLOW MORE IBT NEWS ON THE BELOW CHANNELS