NATO vs. ISIS: Military Alliance To Hold Biggest Exercise Since 2002 To Take On Islamic State Group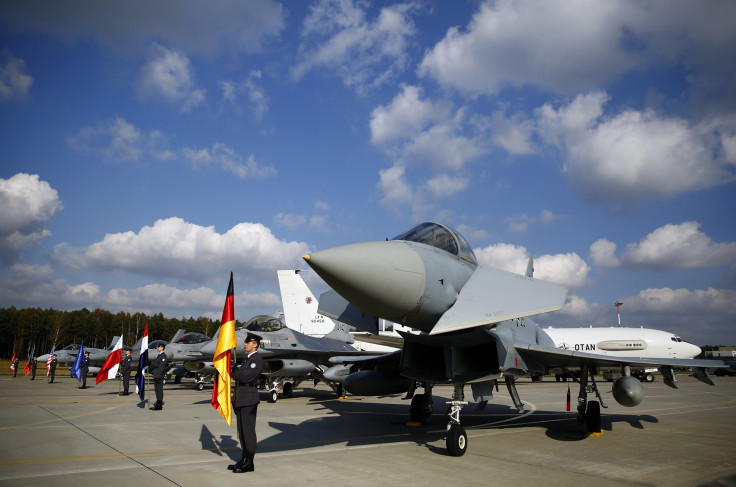 NATO will hold its biggest military exercise in more than a decade from October to counter the rising threat of the Islamic State group, a report said Wednesday. The intergovernmental military alliance will deploy 36,000 troops across the Mediterranean Sea to take on ISIS, which has made significant territorial gains in Iraq and Syria over the last few months.
According to NATO commanders, the troops will have to undergo some of the toughest training yet in a difficult "artificial threat scenario" in which they will have to counter militant attacks on land, from the air and at sea, Reuters reported. More than 30 countries will participate in the exercises that will take place from Oct. 3 through Nov. 6 in Italy, Spain, Portugal and in the Mediterranean. The participants will also include non-NATO countries such as Sweden and Austria.
"We will be working in a huge training area," General Hans-Lothar Domrose, commander of the NATO military command in Brunssum, the Netherlands, told Reuters. "We will focus on speed, on multiple threats, simultaneously."
While much of NATO's attention has been on potential threats from Russia, the rise of ISIS in the Middle East has also turned out to be a major concern for the alliance. The upcoming exercises are also part of NATO's plans to form a new "spearhead" rapid reaction force, which could be sent to hotspots in just two days.
The last time NATO held such a massive exercise was in 2002 when 15 member states and 12 partner nations participated in drills to test their military capabilities in Norway and Poland, Reuters reported.
The latest move comes at a time when the U.S. has expanded its air campaign in Afghanistan to target ISIS militants, who defeated the Taliban in the eastern region of the country, the New York Times reported.
Earlier this month, Afghanistan's top ISIS leader Shahidullah Shahid was killed by a U.S. drone strike. And, last week, a U.S. drone strike in Syria killed a senior ISIS leader Tariq bin Tahar al-'Awni al-Harzi who was responsible for recruiting foreign fighters, securing arms and raising funds for the militant group.
© Copyright IBTimes 2023. All rights reserved.