NBA Rumors: Boston Celtics Should Consider These Free Agent Centers To Bolster Frontcourt
As we are approaching the first quarter of the 2019-2020 season, the Celtics are looking good so far and with the departure of Kyrie Irving to the Brooklyn Nets, Boston appears to be in good hands through the leadership of Kemba Walker.
Walker, the Celtics' free-agent signing after spending his first eight seasons with the Charlotte Hornets, is leading the team in scoring and in assists with 21.6 and 5.0, respectively. There is no question that they are getting solid contributions from their backcourt and their wing guys – Jaylen Brown, Jayson Tatum, and Marcus Smart are providing solid minutes for coach Brad Stevens.
With their line-up, Hardwood Houdini thinks that the team's frontcourt appears to be not as strong as the other teams and despite the success that they are having right now, time will only tell that the team will get hit by their Achilles Hell once the shots stop falling.
Enes Kanter is the only legit big man that Celtics have right now that can make baskets and rack up rebounds on a consistent basis when healthy and Daniel Theis is not really an offensive threat but is providing a force on the defensive end, banging up against the opponent's big men.
The Celtics may need to take a look at some free agent big man to solidify their need at the big man spot.
Marcin Gortat
A known bruiser who holds career averages of 9.9 points and 8.0 boards a game, the 6-foot-11 big man from Poland is a relentless force off the boards. The 35-year old center averaged double-double twice in his career during his stops with the Phoenix Suns and the Washington Wizards where he was their team's main big man. He provides solid screens that could free up outside shooters and taking shots with confidence knowing that "The Polish Hammer" would be there collaring down the boards for a second chance opportunity if the shot misses.
Johnathan Williams
If Brad Stevens will go all out with a youthful line-up, Johnathan Williams could be a good fit for the Celtics. His motor is built for a fast-paced offense, especially with Walker, Tatum, or even Marcus Smart running the lane. Having only played 24 games for the Los Angeles Lakers last season, averaging 6.5 points and 4.1 rebounds per 15 minutes a game, you can expect his numbers to be more attractive and his potential to be a serviceable big man for Boston.
Zach Randolph
At 38 years old and sitting out the entire 2019 season, Zach Randolph may not be the ideal prospect that they should look at but more than the numbers that he could provide in limited minutes that he can be utilized, his veteran smarts could be an asset to the young Celtics team. On practice, he could also mentor their centers with his 18-year experience as an undersized center and with a 7-foot-6 Tacko Fall as a project, the two can go a long way.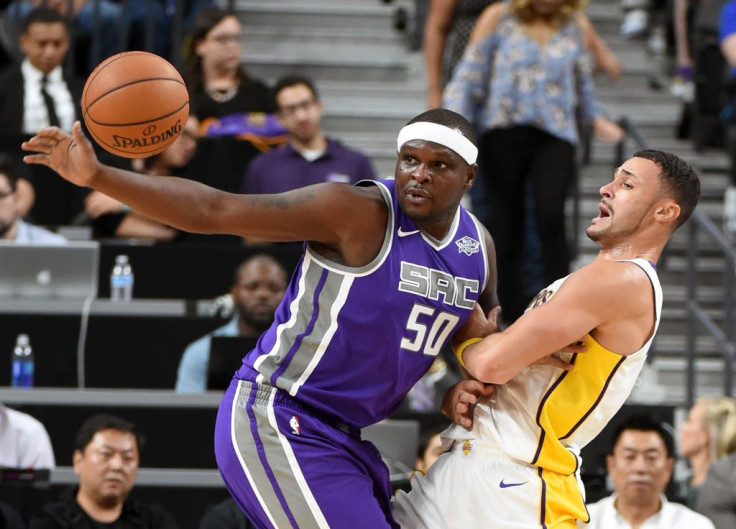 © Copyright IBTimes 2023. All rights reserved.