NBA Rumors: Cavs Praying For Kevin Love Suitors This Summer
Kevin Love may have signed a $120 million four-year deal with the Cleveland Cavaliers last season, but it seems that this is no assurance that he will stay there for long. In fact, the belief is that he could be dangled to several teams this season with the franchise continuing efforts to rebuild as they transition from the LeBron James era.
Right now, the focus has been on top free agents. Several big names have either moved on to new NBA ballclubs or re-signed with their current teams via ridiculously big money. Some of them include Kevin Durant and Jimmy Butler and most are awaiting an official release on the fates of Kyrie Irving and Kawhi Leonard. Uncle Drew is expected by most to join Durant and DeAndre Jordan with the Brooklyn Nets while Leonard's future will depend if the teams he is meeting can convince him to jump out of Toronto.
It may be a couple of weeks before the smoke on NBA free agency clears, after which attention shifts to resident players who could be traded to other teams. Love, despite sitting out most parts of the 2018-19 NBA season, is expected to draw interest with teams like the Lakers, Nets, Knicks and Clippers potential landing spots, The Athletic reported. It may all boil down to who among these teams have the ample team salary space and if they are also willing to assume the contract of the five-time NBA All-Star.
As mentioned in a previous post, the 30-year-old power forward has been included in several trade talks that have hardly gained ground. Aside from his monstrous contract, most are concerned about his overall health – seeing how he played only 22 games last NBA season. But when healthy, there is no denying that Love is a certified double-double machine and someone who has the ability to shoot it from the outside.
In return, the Cavs are likely to want a younger player or future picks in return. Aside from the 6-foot-10 cager, another player who could be moved is Tristan Thompson. He too had a subpar season and has one year left in the $82,000 contract he signed back during the 2015-16 NBA season. He becomes a restricted free agent next summer – yet another point that other teams will take into consideration. General manager Koby Altman is expected to have a busy summer as he tries to retool and whip the Cavs back into winning form.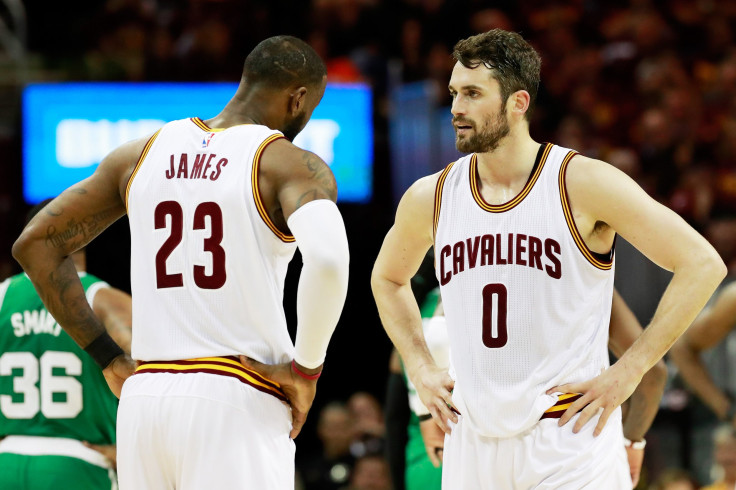 © Copyright IBTimes 2023. All rights reserved.