NBA Star Says Team, League Dumped Him For Supporting Uyghurs, Criticizing China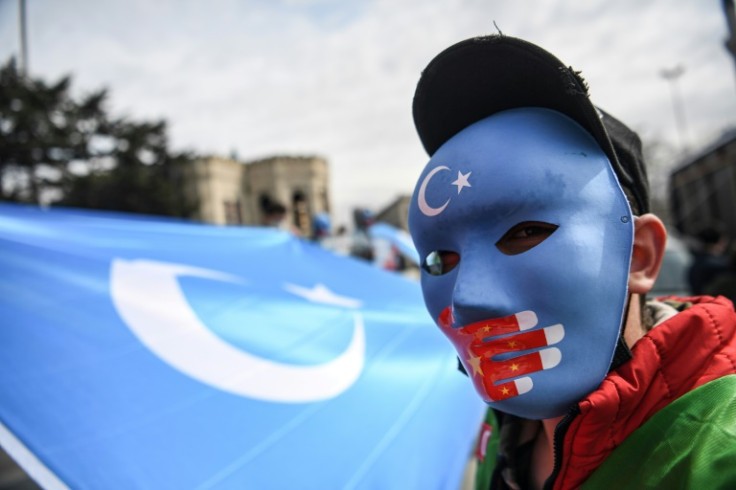 KEY POINTS
Enes Kanter Freedom said he wore "Free Tibet" shoes after learning of Tibetans' situation in China
Freedom claimed his team managers barred him from playing due to the shoes
A Celtics teammate told Freedom that he would be booted out after wearing "Free Uyghurs" shoes
Former Boston Celtics player Enes Kanter Freedom revealed in a congressional hearing that he was barred from the NBA for criticizing China's persecution of Tibetans and Uyghurs.
On Tuesday, Freedom told the Congressional-Executive Commission on China that after learning about China's human rights violations against the Uyghurs and the Tibetans, he wrote "Free Tibet" on his shoes before his team's match with the New York Knicks.
Freedom said he just mimicked other NBA players who wore shoes with political messages like "Black Lives Matter," Radio Free Asia reported.
However, the 32-year-old cager was not allowed by his team managers to play with the "Free Tibet" shoes and even threatened to ban him.
Freedom remained courtside for the first half of the game before heading into the locker room to check phone messages.
"He said every Celtics game is banned in China. It literally took them 24 minutes – first quarter 12 minutes, second quarter 12 minutes – to ban every Celtics game on television," Freedom said.
Freedom said he and his manager were pressured, which led him to promise to "never going to wear 'Free Tibet' shoes ever again."
The former NBA No. 3 draft pick said he wore "Free Uyghurs" shoes during the next game, but one of his teammates alerted him regarding his fate in the league.
"'You know this is your last game in the NBA, right? You're never gonna get any contract after this,'" Freedom's Celtics teammate reportedly said to him.
"February came, I got released [by the Celtics], and it was over for me," he added.
Freedom recalled that his focus on China's human rights situation started after meeting a young fan at a basketball camp a few years ago.
Freedom said the parents of his fan called him out and criticized him for branding himself a human rights activist when Muslims were "getting tortured and raped every day" in China.
The basketball player promised he would get back to them.
New Jersey Republican Rep. Chris Smith, the chairperson of the Congressional-Executive Commission on China, said NBA dumped Freedom from the league due to his "commitment to speaking truth to power."
Smith also lashed out at the basketball league for its alleged "willingness to acquiesce to the dictates of the Chinese Communist Party."
In an interview with The New York Times last year, NBA commissioner Adam Silver denied that Freedom's release from the Celtics was linked to the league's vast business interests in China.
Silver claimed they "spoke directly" to Freedom regarding his activities in the previous season, emphasizing to the player that "it was completely within his right" to speak on issues.
According to ESPN, the American basketball league reportedly had $5 billion in business interest in China.
In 2019, Chinese broadcasters were ordered not to broadcast any of the Houston Rockets' NBA games after its team manager, Daryl Morey, tweeted his support for the Hong Kong protest movement.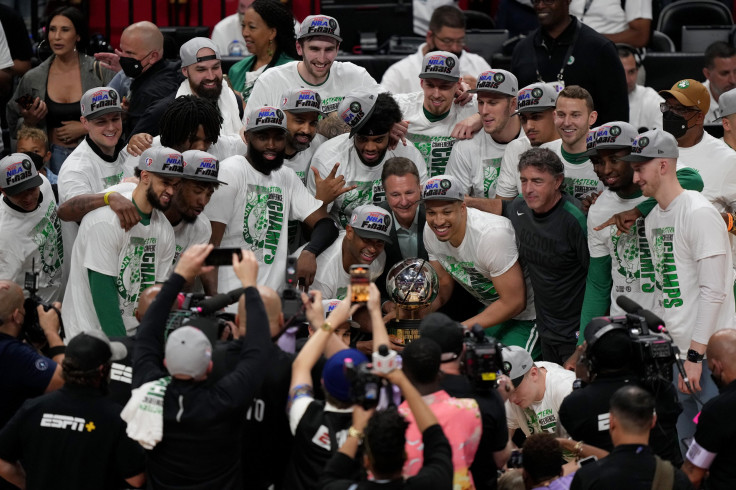 © Copyright IBTimes 2023. All rights reserved.