NBA Trade Rumors: Rockets Owner Alleges Harden-Westbrook Duo Will Remain
KEY POINTS
Harden, Westbrook to be kept for coming season by Rockets
Fertita shrugs off trades for Harden, Westbrook
Rockets yet to name their new head coach
Though the Houston Rockets failed to reach their goal last season of winning the NBA title, no major changes are happening for now. This was the statement made by team owner Tilman Fertita who stressed that they do not have plans of trading James Harden and/or Russell Westbrook.
"There is no reason to blow up your roster. This is still our window, the next couple of years. James and Russell are in their early 30s. We're not blowing up anything. We plan on contending. We're going to do whatever we had to do to win," Fertita said on CNBC via Jonathan Feigen of The Houston Chronicle.
Despite bringing together the two players who were previously teammates with the Oklahoma City Thunder, the Rockets hardly lived up to expectations. They lost in the second round to the eventual champion Los Angeles Lakers though there are plenty to consider. That includes the decision to play small-ball throughout the playoffs.
Ironically, the Rockets faced the Thunder in the first round. But despite the deadly duo of Harden and Westbrook, Houston needed seven games to dispose OKC. This was a team led by Chris Paul – the same guy they traded for Westbrook along with other young and virtually unknown players.
For now, there is no telling what direction the Rockets are head. Mike D'Antoni decided not to return and the club has yet to name its new head coach. Tyronn Lue was among the favorites to succeed D'Antoni but the 43-year-old ended up being named the new head coach of the Los Angeles Clippers. With Lue out, the next plausible name is Jeff Van Gundy.
Unless a new name enters the mix, Van Gundy is a reasonable choice. He had a previous stint with the Rockets and made a good account of himself. He was relieved in 2007 but his run was marred by several factors – including injuries to key players like Yao Ming and Tracy McGrady.
For the Rockets, naming their next head coach is important to determine their direction. Fertita knows the value of Harden and Westbrook so putting to rest NBA trade speculations may hold for now. But if the Rockets fail to improve and at least reach the finals this 2020-21 season, the story could be different next offseason.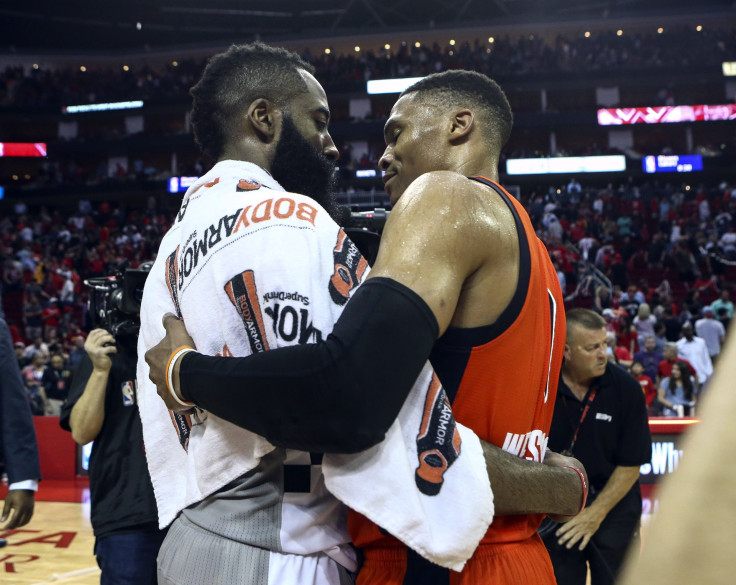 © Copyright IBTimes 2023. All rights reserved.