The NBA Will Broadcast Live Games In VR This Season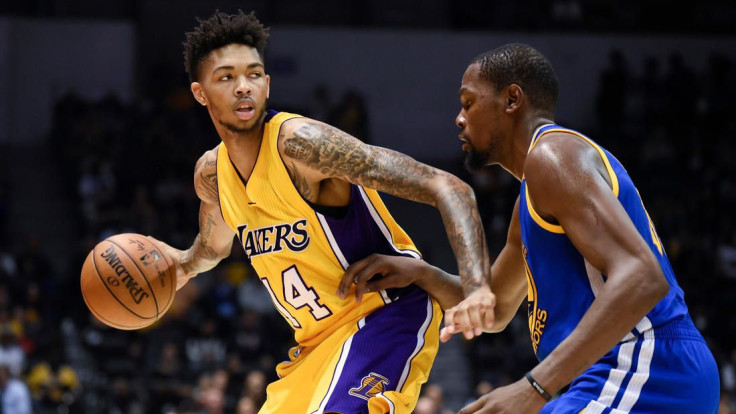 The NBA announced on Thursday that starting next week the league will be streaming one game a week in VR, all season long. The games will rotate each week, which means you should get to see your favorite team play in VR at least once.
To watch games in virtual reality - you'll need an NBA League Pass subscription, which costs $200, and a VR headset. The VR broadcast will be produced with dedicated announcers, multiple camera angles, and VR graphics. During game breaks, fans will get to see in-venue entertainment and behind-the-scenes footage and VR-specific commentary.
At first, fans will only be able to use Samsung Gear VR headsets to watch the games on NextVR's app. NBA Digital said, compatibility with other headsets will be added later on this season.
"This programming marks the first regular schedule of live games delivered in VR by a professional sports league," the NBA said in today's press release.
It was just last year, the NBA partnered with NextVR and Turner Sports to stream in VR a Golden State Warriors Game against the New Orleans Pelicans.
There are no ads now, but the NBA would like to give users "branded experience" in VR so they can interact during time-outs.
While it's still early in the game, the NBA has been the first major sports league to embrace virtual reality. The NBA believes VR will be the future.
The first NBA game streaming live in VR this season will kick off next Thursday when the Sacramento Kings face the San Antonio Spurs.
© Copyright IBTimes 2023. All rights reserved.